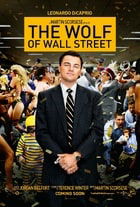 Posted : 10 months, 3 weeks ago on 27 January 2014 02:18 (A review of
The Wolf Of Wall Street
)
"There's no nobility in poverty. I've been a poor man, and I've been a rich man. And I choose rich every fucking time."
2013's
The Wolf of Wall Street
is both an idiosyncratic Martin Scorsese picture and a considerable change of pace for the seasoned filmmaker. After dabbling in the PG-rated, family-oriented
Hugo
in 2011, Scorsese returns to his old stomping grounds here, creating an insane R-rated romp beset with profanity and nudity, not to mention scenes of drugs, alcohol and intense violence. Yet,
The Wolf of Wall Street
can also be considered Scorsese's first outright comedy, as it's predominantly pitched at a darkly comic tone and there are countless belly-laughs to be had. It's a satiric document of boys behaving badly, but Scorsese also permeates the production with plenty of gravitas, finding a perfect tonal balance to allow us to both take the material seriously and have fun along the way. Whereas
Hugo
was sweet and warm,
Wolf
is ruthlessly profane and hedonistic, and it deserves more acclaim than it appears to be receiving.

An ambitious kid fresh out of college, Jordan Belfort (Leonardo DiCaprio) moves to the Big Apple seeking to strike it rich on Wall Street. Starting at the lowest rung of a big stock trading company, Jordan learns the ropes from seasoned big dog Mark Hanna (Matthew McConaughey), working to sell worthless stock to customers regardless of whether or not the client will benefit from the transaction. But 1987's Black Monday puts Jordan out of the job, and he soon finds himself pushing penny stocks on hapless blue collar workers, using his newfound talents to dumbfound his colleagues. Meeting Donnie Azoff (Jonah Hill), Jordan eventually establishes brokerage firm Stratton Oakmont with help from his friends and acquaintances hungry for cash. Before long, Jordan makes a massive impact in the industry, finding himself with more money, drugs and women than he knows what to do with, eventually disposing of his first wife to marry sexy former model Naomi (Margot Robbie). But while Jordan is swimming in fortune, FBI Agent Patrick Denham (Kyle Chandler) begins investigating the company's illegal practises, waiting for any opportunity to bring down the arrogant stock titan.

There's a good chance that 99% of the folks who watch The Wolf of Wall Street will have no idea about how the stock market works, or what exactly Jordan is doing to get himself filthy rich. It's thus a testament to the efficient screenplay and Scorsese's taut direction that, in basically no time at all, it's possible to get a firm enough grasp on what Jordan is doing and why this results in his insane wealth. Wolf is hugely convoluted due to its stock market machinations and various subplots involving the sizeable ensemble, yet it works; it's a structural masterpiece, as Scorsese guides the narrative with a storytelling sleight-of-hand that not many can equal, let alone top. There are no heroes in this story, just egotistical businessman determined to suck money from rich, gullible clients who are duped into buying stocks. Scorsese is not exactly flattering to this industry - the cheeky satiric message of Wolf is, of course, that there's no difference between real stockbrokers and Jordan's gang of fraudulent criminals.



Adapted from Jordan Belfort's real-life memoirs by Terence Winter (Get Rich or Die Tryin'), Wolf is a full meal, clocking in at a mammoth three hours in length. To be sure, the movie revels in bad behaviour, showing scene upon scene involving drugs, alcohol, prostitutes and other acts of utter debauchery, making its polarising reception quite understandable. In fact, a lot of people basically hate Wolf due to its excessive length, and that's a fair standpoint, but the excess is essentially the point. It's a ballsy move for any filmmaker to make a candid document of this type of lifestyle, and it worked for this reviewer. To cut back on the excess or spend more time focusing on these guys getting their comeuppance would dilute the story's message and impact. Thanks to the length, we grow to understand why these guys do what they do; because it's fun. It's morally wrong, sure, but Scorsese pitches the insanity at just the right tone, allowing us to laugh both at and with the characters. Scorsese stages some events like full-blown cartoons, including a hilarious scene of physical comedy in which Jordan and Donny become more or less paralysed due to drugs. Even funnier is seeing Jordan breaking from his drug coma by snorting cocaine, taking inspiration from Popeye as he watches the character become super-charged after a serving of spinach.

Nobody mounts three-hour epics quite as deftly as Scorsese, who demonstrates a firm grasp on the material. The Wolf of Wall Street is an extremely slick motion picture benefitting from top-notch production values that one would expect from a $100 million movie. Moreover, Scorsese's sense of pacing is simply immaculate. This is one long movie, but it's surprisingly digestible and light on its feet, which is a feat that not many can achieve other than Scorsese. However, there is evidence that the picture was trimmed. Wolf was delayed by a month to facilitate more time for Scorsese to complete the film, as the first cut ran for almost four hours and would've been NC-17. Some of the editing feels jarring and iffy, suggesting that segments of scenes were taken out, and one can't help but wonder what a more complete edit might look like.



This is career-best work for DiCaprio, who would do wise to stick by Scorsese for further projects. It's such an excellent performance due to DiCaprio's commitment to the material; he embodies Jordan Belfort body and soul, displaying exceptional passion and never breaking focus. Scorsese is unapologetic in showing Jordan as he is, not diluting the material to make him likeable, hence the wrong actor could've resulted in disaster. Luckily, DiCaprio is riveting throughout, and he's aided by the superb Jonah Hill who shows himself to be more than a one-trick comedic pony. Hill was so determined to work with Scorsese that he accepted absolute minimum wage for the shoot, and it pays off handsomely. Also standing out is Australian actress Margot Robbie, who's both beautiful and talented as Jordan's wife Naomi, espousing a masterful Boston accent and displaying as much simmering passion as DiCaprio. Even more impressive is veteran filmmaker Rob Reiner, who's an absolute scene stealer playing Jordan's hot-headed father. Reiner amasses laughs with confidence, and makes a hugely positive impression. Also of note is Matthew McConaughey, who lights up the screen despite his very limited screen-time. The Wolf of Wall Street is a magnificent acting showcase, with many other performers showing up throughout the picture, all of whom hit their marks.

The Wolf of Wall Street is a full-blown masterpiece, one of Scorsese's greatest achievements and by far and away the best motion picture of 2013. It's funnier than most comedies, sexier than most romances, and more thrilling than most action movies. Furthermore, it trumps American Hustle with ease, as Scorsese creates a far more involving narrative than David O. Russell's overrated period piece. It's rare to see such an effectively entertaining three-hour movie, and it's even rarer to see such a spot-on mix of spellbinding human drama, provocative social commentary and terrific dark comedy. You need to get this movie in front of your eyes.

9.3/10

0 comments,
Reply to this entry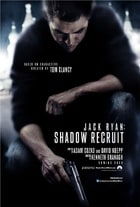 Posted : 10 months, 4 weeks ago on 25 January 2014 04:46 (A review of
Jack Ryan: Shadow Recruit
)
"You're not just an analyst anymore, you're operational now."
With film studios now desperately throwing as many brand name characters at the wall to see who sticks, it's Jack Ryan's turn to get another look-in. An iconic character from various novels by the late Tom Clancy, Ryan has previously appeared on-screen in four action-adventures, portrayed by Alec Baldwin, Harrison Ford and Ben Affleck to varying degrees of success. With
Star Trek
actor Chris Pine now assuming the role, and with a completely original story in place not based on any pre-existing material, 2014's
Jack Ryan: Shadow Recruit
is a confident resurrection of the unique character, who's right at home in today's new high-tech world.
Shadow Recruit
is not as solid as
Patriot Games
(the best Ryan film) or
The Hunt for Red October
, but it's better than the character's other two cinematic outings, which is largely thanks to director Kenneth Branagh (last seen in mainstream waters with 2011's
Thor
), who creates an exciting ride despite the occasional dollop of Hollywood dopiness.

While studying in London, Jack Ryan (Pine) witnesses footage of the September 11 attacks on TV, which inspires him to quit college and serve his country in the Marine Corps. Suffering a crippling back injury in Afghanistan, Jack soon catches the attention of CIA Agent Thomas Harper (Kevin Costner), who's impressed by the young man's tenacity and intelligence, subsequently talking him into joining the service. Ten years on, Jack is a junior analyst in the CIA, working undercover on Wall Street as he studies financial patterns that might reveal terrorist activities. Upon discovering a rather peculiar list of bank accounts hidden in Russia, Jack is pushed to go into the field himself, travelling to Moscow to investigate what could be a plot to cripple the United States economy. It's not long before Jack becomes a hunted man, evading assassination attempts and becoming drawn further and further into the case. With the assistance of Harper, Jack turns his investigation towards Viktor Cherevin (director Branagh), a ruthless businessman at the centre of the conspiracy. Meanwhile, Jack also reluctantly accepts help from his live-in girlfriend Cathy (Keira Knightley), who has been kept in the dark about his true profession.

Although the trailers for Shadow Recruit have portrayed the film as a Jason Bourne-esque thriller featuring Jack as a confident man of action, the result is smarter than anticipated. Ryan doesn't set out to kill as many people as possible, engaging in fisticuffs and disarming opponents only when the occasion calls for desperate measures. Hell, after his first kill, he can't stop shaking. Jack is for the most part an analyst, relying on his intellect and very reluctantly agreeing to field work, which works in the movie's favour. Indeed, Jack as written by Clancy was never much of an action hero, hence this treatment of the character is respectful to the source. To be sure, Shadow Recruit is admittedly marred by more than a modicum of action film silliness which isn't really needed. Not to mention the plot isn't exactly imaginative. In fact, conceiving of an original story for the flick seems unnecessary considering the wealth of material that could be mined from Clancy's novels.



For an action-thriller, Shadow Recruit is surprisingly low-key. Produced for a modest $60 million, its scope is limited and there are no enormous action sequences beget with explosions. Branagh is more concerned with mining excitement from Jack's covert activities, or from an intense chase through Moscow. Even more enjoyable is a scene in which Jack, Cathy and Viktor sit down for a dinner of deception and cunning. Shadow Recruit is for the most part a slick ride, with Branagh maintaining a steady pace throughout which helps to compensate for the picture's more contrived moments. The polished presentation is a huge plus, and it's supplemented with a perfectly exciting score courtesy of Patrick Doyle.

Pine is not exactly a remarkable thespian, but he's a robust Ryan and a suitable pick for this new portrayal of the character. Even though he doesn't seem to age over the ten years between Jack quitting college and becoming a CIA analyst, he carries himself well, with commanding charisma and believable swagger. Pine also shares solid chemistry with Knightley as Cathy, though the British actress' American accent is somewhat on the iffy side. The script does well by treating Cathy as a smart female lead; she's understanding and acts believably, and she is given more to do in the grand scheme of things than look pretty and be a damsel in distress. Meanwhile, as Jack's mentor, Costner is firmly within his comfort zone, and there's nothing wrong with that. The veteran is a warm presence, and it's nice to see the talented actor still appearing in theatrical movies. Director Branagh is also in fine form as the villain here. Espousing a believable Russian accent and emanating plenty of gravitas, Branagh is a hugely charming presence, and his villainy is not as cut-and-dried as it may have been in a less sophisticated blockbuster.



Jack Ryan: Shadow Recruit is a somewhat rocky ride, but it's a promising set-up for what could be an exciting new series. It simply feels a bit too slight and lacking in novelty in the grand scheme of things, coming off as nothing too special. But with that said, when you consider all the crap that movie-goers are accustomed to receiving during the month of January, Shadow Recruit is head-over-heels above the rest. It's pleasant, serviceable popcorn entertainment for adults, and it feels relevant in today's shaky economical climate. Maybe if another instalment materialises, the series will find its groove and genuinely soar to excellence...

7.1/10

0 comments,
Reply to this entry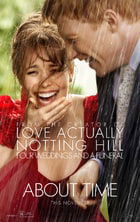 Posted : 11 months ago on 22 January 2014 01:34 (A review of
About Time
)
"Lesson Number One: All the time traveling in the world can't make someone love you."
Although
About Time
is only Richard Curtis' third directorial undertaking, the writer-director has been penning romantic comedy screenplays since the 1990s, developing a filmmaking voice that's sentimental yet affecting and thoughtful. Although it features a few rom-com clichés,
About Time
is probably the most original thing that the worn-out genre has offered up since 2009's
(500) Days of Summer
. Heartbreaking and often unpredictable, this is a smart, wonderful movie which provides entertainment for both males and females, not to mention it feels surprisingly natural when it could have been an artificial feature-length sitcom episode.

On his twenty-first birthday, Tim (Domhnall Gleeson) is informed by his father (Bill Nighy) that, due to a special bloodline, all of the men in his family are capable of time travel. However, they can only travel back to moments they've previously experienced, only needing a dark space in order to take the jump and possibly change the present. Moving to London to practise law, Tim hopes to use his special gift to find a girlfriend after striking out with gorgeous family friend Charlotte (Margot Robbie). By chance, Tim meets the beautiful Mary (Rachel McAdams), and manages to woo her thanks to his inherited abilities. Eventually marrying his dream girl and starting a family, Tim can't help but continually tinker with time travel, ultimately doing more harm than good.

In the hands of any other filmmaker, About Time would spend two hours exploring Tim's antics as he constantly time travels to fix mistakes while trying to win Mary's heart, and would climax with a clichéd break-up-to-make-up scenario involving Tim coming clean and explaining his ability. It would also star someone like Taylor Lautner. But the premise is in safe hands with Curtis, who only dedicates the opening act to Tim discovering his gift and winning over Mary. From there, Curtis moves into what would be sequel territory to any other rom-com filmmaker, exploring how Tim learns to navigate marriage and deal with tough life issues. Following this, the third act commendably shifts its focus, concentrating more on Tim's relationship with his father to observe how the two deal with such an extraordinary gift that's kept a secret from their significant others. The two men share a warm bond, and the events and themes which stem from this lead to a rumination on being appreciative of the little moments in life, your loved ones, and simple day-to-day existence.



Of course, Tim wishes to perpetually alter things for the betterment of himself and others, but he often faces the proverbial butterfly effect. We're left to ponder how we would deal with the various conundrums faced by Tim, who at one stage tries to course-correct his beloved sister's life before realising that the effort was wholly unnecessary, not to mention a threat to his own existence. The notion of death is eventually introduced, and the handling is absolutely extraordinary, bestowing the film with genuine emotional resonance and weight. About Time could've been a convoluted mess, but it's a smooth ride thanks to Curtis' clever script. He also figures out a pitch-perfect way to close the picture, which frankly left this reviewer close to tears. If there's anything to criticise, it's that the subplot involving Charlotte is awkwardly dropped, and the feature does feel a bit long in the tooth; it could've been trimmed by 5-10 minutes without losing any of its impact.

It helps that About Time is genuinely funny as well, with the time travelling shenanigans providing more laughs than cringes. One could easily imagine a succession of sitcom gags flowing from this premise, but Curtis side-steps such a pitfall with a marvellous sleight of hand, not to mention the characters at the centre of the story feel like real people worth following and rooting for, rather than one-dimensional plot pawns used for the sake of cheap humour. At first glance, Gleeson might seem like a pale stand-in for Hugh Grant (a veteran of Curtis' films), but he really comes into his own here. He's a strange pick for a romantic lead considering how "normal" he is, but this is a case of picking the right actor for a role, rather than a star guaranteed to bring in more box office dollars. Gleeson also shows the character maturing over the years, becoming more confident and generally turning into an adult. McAdams is simply lovely alongside him, displaying the same level of nuance exhibited by Gleeson. Although it might've been nice to see Zooey Deschanel in the role (who was originally cast), McAdams is delightful, with her beauty making it easy to understand why Tim falls for her so easily. Also worth mentioning is Nighy, brilliant as always playing Tim's father.



Curtis brings out all of the elements that have peppered his screenplays for the past two decades, with choice banter, awkward embarrassments, meet-cutes, and relatable drama. Some could bash the film for using these types of conventions, but that would be silly. Likewise, curmudgeons and cynical critics could probably pick apart the fantasy conceit with relish, but to do so would be to miss the entire point of the enterprise. Curtis did not set out to create a groundbreaking sci-fi vision; he simply used a basic idea as the basis for a romantic comedy with profound thematic undercurrents. What matters is that About Time works, and for all of its sentiment and schmaltz, it has the power to move you and make you cry, which is one hell of an achievement. Filmmakers like Michael Bay, Brett Ratner and Uwe Boll will never be able to achieve the level of emotional power that Curtis conjures up here with seemingly little effort, so it seems unnecessary to nit-pick the script. About Time is non-cynical and simply enchanting, and it absolutely deserves to be seen.

8.3/10

0 comments,
Reply to this entry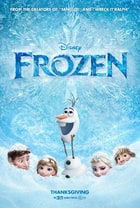 Posted : 11 months, 1 week ago on 16 January 2014 10:23 (A review of
Frozen
)
"The cold never bothered me anyway."
The promotional campaign for 2013's
Frozen
has been selling an entirely different motion picture, which thankfully renders the finished product a delightful surprise. Whereas the trailers foreground both the action beats and the bumbling slapstick comedy, the heart of
Frozen
is something else entirely, and the resulting picture is staggering in its visual artistry, originality and heart. It's not just good, but genuinely great, a magical throwback to the Disney animated movies of the 1990s when princesses were the order of the day.
Frozen
will be a godsend for those who adore Disney princess movies, but it will also work for anyone seeking a fun time, as it's smart and playful enough to engage viewers of just about any demographic. This is Disney's best animation in years, and that's saying something with
Wreck-It Ralph
and
Tangled
also under the studio's belt.

As young girls, sisters Elsa (Idina Menzel) and Anna (Kristen Bell) were close, sharing many fond memories of childhood playtime. But Elsa is cursed with the ability to conjure ice, leading to an accident involving Anna that almost kills her. To protect Anna, her memories of Elsa's powers are taken away, and Elsa locks herself away from the world, hoping to find a way to control her curse. Following the death of their parents, the pair grow up in isolation, with Anna left wondering why her beloved sister shut her out. When the day comes for Elsa to be crowned queen of the land of Arendelle, Anna romances a handsome prince named Hans (Santino Fontana). But Elsa doesn't approve of the coupling, and the ensuing argument pushes the nervous new queen to unleash her powers in front of everyone, covering the kingdom in ice and bringing about a permanent winter. Escaping high into the mountains, Else hopes to live in exile, but Anna feels responsible for her estranged sister's outburst and hopes that Else can bring back the summer. Heading out into the cold in pursuit of Elsa, Anna is assisted by ice dealer Kristoff (Jonathan Groff), his reindeer pal Sven, and a living snowman named Olaf (Josh Gad) who dreams of experiencing hot weather.

Frozen is a loose adaptation of the Hans Christian Anderson story The Snow Queen, which Walt Disney actually tried to adapt back in the 1940s before concluding that it was never going to work Disney-style. Yet, co-director/writer Jennifer Lee (who wrote Wreck-It Ralph) has managed to crack the nut at last, and it's hard to imagine anyone doing a better job. What's surprising about Frozen is that the trademark love story tangent does not play out exactly as anticipated - in fact, the heart of the story is the love between Anna and Elsa, with male interests playing a more ancillary role in the tale. The picture's third act is better left unspoiled, as it's beset with twists and turns, bestowing the flick with more innovation than anyone had a right to expect. There's Disney formula at play here, but the tale is coloured in with such zeal and wit, and this is the most unpredictable House of Mouse animation for a considerable amount of time.



In keeping with Disney tradition, Frozen is one step away from being a full-fledged musical, as the picture is peppered with scenes of characters pouring out their hearts in various energetic numbers to advance character development. The best is easily Elsa's Let It Go, which is also the greatest Disney song since the '90s - it's a show-stopping number, sumptuously animated and beautifully sung. Not all of the songs are home runs, but the vocals are consistently excellent, and it's easy to imagine kids listening to the soundtrack on repeat for months on end. What's also exciting about Frozen is how genuinely funny it is, with Lee's writing exhibiting the type of wit and sophistication often saved for Pixar productions. In any other movie, Olaf would be a useless Jar Jar Binks sidekick included to keep the kids happy, but here he's a brilliant creation who lights up the screen whenever he appears. As long as you have a sense of humour, there's a good chance you'll laugh at Olaf's antics.

Frozen's comedic moments and songs are remarkable, but the picture also excels from a technical standpoint, boasting spectacular art and costume design, not to mention luscious animation. Most impressive here are the character expressions, which are exceptionally complex and nuanced. This is particularly evident with Sven the reindeer - he never vocalises a word, yet he says a great deal through his physical reactions and expressions. The princesses here are terrific creations, too (yes, plural - there are two princesses). Anna may be perceived as just one more Disney princess, but she's more feisty and charmingly awkward than prim and proper. Plus, Elsa is the closest thing to an antagonist that Frozen has until the third act, which is groundbreaking in a Disney movie. Luckily, both characters are voiced with spunk and spirit; Kristen Bell is almost unbearably cute, while Idina Menzel gives real dimension to her animated role.



With its strikingly original storyline, an array of colourful characters and a narrative structure that belies expectations, Frozen is a borderline revolutionary effort from the House of Mouse. It's a new instant classic for the studio which manages to be suitable for family consumption without specifically pandering to the little kids.

8.9/10

0 comments,
Reply to this entry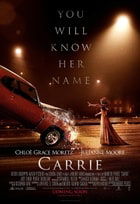 Posted : 11 months, 1 week ago on 13 January 2014 07:20 (A review of
Carrie
)
"The other kids, they think I'm weird. But I don't wanna be, I wanna be normal. I have to try and be a whole person before its too late."
Following in the shadow of the
Evil Dead
update, 2013's
Carrie
is neither as terrible as one might have anticipated, nor as brilliant as it had the potential to be. This is not the first time that Stephen King's 1974 novel of the same name has been adapted for the screen, as Brian De Palma produced a cinematic treatment in 1976 and there was a TV movie in 2002, hence this new iteration was a golden opportunity to produce a fresh realisation of the source book. Alas, this
Carrie
plays it safe, rehashing De Palma's movie with contemporary digital effects and only a few minor changes here and there. Nevertheless, it's a credit to those involved that it still works to some extent, even if it's not as memorable as the original feature which spawned it.

An awkward 18-year-old girl, Carrie White (Chloë Grace Moretz) is an outcast at her high school, struggling to fit in with the other girls as she's mercilessly bullied by popular snob Chris (Portia Doubleday). Carrie's home life isn't much better, as her deranged fundamentalist mother Margaret (Julianne Moore) perceives her daughter as pure evil. With the school's prom approaching, Chris' former friend Sue (Gabriella Wilde) begins to regret bullying Carrie and hopes to make amends by urging her boyfriend Tommy (Ansel Elgort) to take her to prom and give her a memorable night. Although Carrie is suspicious of Tommy's motives, she agrees to his invitation. However, Chris, who's banned from prom by gym teacher Ms. Desjardin (Judy Greer) as punishment for her behaviour towards Carrie, begins plotting to ruin Carrie's night, unaware that the meek girl has recently discovered that she has telekinetic abilities.

At the helm of this Carrie is Kimberly Peirce, who also directed the outstanding Boys Don't Cry in 1999. Given her pedigree, Peirce was an inspired choice for this endeavour. After all, while King's novel and De Palma's original movie remain solid pieces of work, Peirce had the potential to bring something new to the table since she's a female, and would be able to provide a more authentic feminist interpretation of the story's proceedings and thematic undercurrents. But alas, aside from a few creative instances of symbolism, Peirce does not take full advantage of the opportunity, instead predominantly rehashing what's already been done. Nevertheless, Peirce and the writers do a decent enough job of modernising the story. The current atmosphere of bullying is captured here, with teens now able to use their mobile devices to capture acts of humiliation on video and share them with the world. Likewise, Carrie is able to research her powers on the internet. These little inclusions are nice, hence it's a shame that the filmmakers seem too afraid to majorly deviate from the template already set by King and De Palma.



Carrie feels fundamentally PG-13 across its first two acts, but all hell breaks loose for the climax, when Peirce is given the opportunity to realise Carrie's gory rampage using contemporary special effects and the freedom of an R-rating. However, while the climactic mayhem is pretty enjoyable and there's a certain satisfaction inherent in seeing the bullies get their comeuppance, it's pitched at the wrong tone. See, whereas Sissie Spacek's Carrie was in a trance-like shock while feeling out her powers during the climax of the 1976 film, in this remake Moretz is seen honing her telekinetic skills before her killing spree. Thus, as she walks around striking Magneto-like poses, the gory extended set-pieces comes across as calculated and evil, as she sets out to murder people and has time to ponder her actions before she does it. There's not much emotional resonance here as a result, and there's no real sense of tragedy, reducing the finale to a special effects demo reel. And even then, there are missteps. For instance, the moment in which Carrie is doused in pig's blood is replayed from different angles three or four times for no real reason. And a lot of the bloodletting is achieved via glossy CGI that's at times unbearably artificial. Practical effects would be far more suitable for this type of production, especially in the wake of the all-practical Evil Dead remake.

Amusingly, while most American films try to pass off 30-year-old actors as 18-year-old teenagers, Moretz is a 15-year-old playing an 18-year-old, and she actually looks believable. However, while the actress acquits herself admirably in the role, she's miscast due to other reasons. See, Moretz is just too naturally beautiful and charismatic to embody the role of Carrie. One supposes she's meant to be a new interpretation of the role, but according to the script, the staging, the story, her dialogue and everyone else's dialogue, she's apparently still the same pathetic, vulnerable Carrie from the 1976 film, which is completely dissonant to Moretz's on-screen performance. The script says she's a weakling, but she's clearly capable. And while the movie says she's freakish and a prime target for bullying, she's every bit as good-looking as the girls who bully her. This is another example of why further updating the story would've been beneficial.



Fortunately, the rest of the supporting cast fare better. Julianne Moore is genuinely frightening as Carrie's unhinged mum, delivering a completely unflattering performance for which she commits to the material with complete abandon. Also in the cast is a very appealing Gabriella Wilde as Sue, while Judy Greer is genuine and sympathetic as the well-meaning gym teacher. Other members of the cast hit their marks effectively, most notably Portia Doubleday who's convincing as the hugely spiteful Chris.

Carrie is not terrible by any stretch, as its handsomely slick presentation helps to keep it afloat and there are a number of scenes which genuinely work. Although the script is inconsistent and in need of a thorough polish, the build-up to Carrie's rampage is consistently interesting, and there are sufficient moments of terror throughout to prevent the film from being a total bust.

6.3/10

0 comments,
Reply to this entry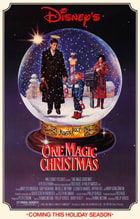 Posted : 11 months, 1 week ago on 12 January 2014 09:17 (A review of
One Magic Christmas
)
"Well, my job is to, every Christmas, have to help one person, that's feeling down, to get into the Christmas spirit."
The combination of Disney and Christmas movies is not often a promising proposition, infamously leading to stinkers like the
Santa Clause
sequels,
Santa Buddies
,
The Search for Santa Paws
, and a number of others. But 1985's
One Magic Christmas
is one Disney Christmas flick that does work, as it's sold with enough sincerity and skill to make it work despite the heavy schmaltz on display. Whereas most other yuletide offerings from the House of Mouse are all about cheap laughs,
One Magic Christmas
is more of a drama that's willing to venture into dark territory. It may not be entirely suitable for young tots due to its hefty thematic undercurrents, but it's a decent sit nevertheless.

A Scrooge figure who's grown cynical about the Christmas season, Ginny (Mary Steenburgen) is in a tough bind, working a thankless job at a grocery store while her husband Jack (Gary Basaraba) is desperately seeking employment. Due to financial struggles, the family are forced to move out of their home, a situation that's taking its toll on young Abbie (Elisabeth Harnois) and her brother Caleb (Arthur Hill). Enter a Christmas angel named Gideon (Harry Dean Stanton), who's given the task of reinstating Ginny's Christmas spirit and showing her how wonderful life can be. It's a tough task, leading Gideon to first show Ginny the bleak, dark side of the world. Gideon also turns to young Abbie for help, solidifying the young girl's faith in the festive season.

Written by Thomas Meehan, One Magic Christmas is more or less a remake of Frank Capra's It's a Wonderful Life (with shades of A Christmas Carol), as it follows a similar structure and concerns an angel trying to lighten the spirits of a despondent soul. Accordingly, the troubles of Ginny's life are handled in a realistic fashion, which caused most critics to pan the picture for being depressing. Indeed, for a Disney movie, it ladles on the dark stuff, with themes involving unemployment and familial tragedies, but it is laudable for a family film to not sugar-coat this material. It's not nearly as skilful as It's a Wonderful Life by a considerable margin, but it still works well enough on its own terms. Although the payoff at the end is schmaltzy and shamelessly manipulative, it is satisfying after the misfortunes that befell Ginny over the past hour of screen-time, and the flick manages to be uplifting due to this.



Visually, one experiences Christmas throughout the film. Thanks to decent production values, you feel as if you're on snow-covered streets in the middle of winter, and there's a great scene towards the picture's conclusion in which Abbie receives a tour of Santa's workshop. Another strong suit is the performances, which are terrific right down the line. Most notable is the adorable little Elisabeth Harnois, who exhibits wonderful acting chops despite being 5 or 6 years old at the time of filming. The always reliable Mary Steenburgen is predictably great as well, wholly convincing in her transformation from exhausted mother to enlightened soul. It's indeed refreshing to see such nuanced work in a Disney film. Rounding out the main players is underrated character actor Harry Dean Stanton, who manages to be both mysterious and comforting as Gideon the angel.

There's a good chance that you've never seen or even heard of One Magic Christmas. When it hit cinemas back in 1985, it was lost in the shuffle of Rocky IV and even Santa Claus: The Movie, as it did not have the star-power or critical acclaim to give it a major box office boost, leading it to fade into obscurity. It's not even screened on television during Christmastime much either. But it would be a shame to continue missing out on this compelling yuletide-themed drama, which is better than anyone had a right to expect. It works, and it may become an annual staple for some families.

6.7/10

0 comments,
Reply to this entry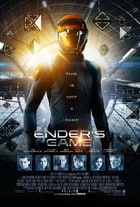 Posted : 11 months, 2 weeks ago on 7 January 2014 02:25 (A review of
Ender's Game
)
"Knocking him down won the first fight. I wanted to win all the next ones, too. So they'd leave me alone."
Although the 1985 novel
Ender's Game
is a highly celebrated work of science fiction literature, its author Orson Scott Card is a genuinely awful person, with his controversial opinions leading many to detest the man, regardless of his achievements. Hence, the long-awaited
Ender's Game
motion picture arrives after decades of development with a tremendous pall of negativity hanging over it, with talks of a boycott in the fear that box office dollars will wind up in Card's back pocket. It's a legitimate concern, and it's understandable that some might baulk from giving money to Card due to his personal life, but
Ender's Game
is an exceedingly average picture even without this burden on its shoulders, and it's not worth seeing anyway. It's a handsomely-designed and ambitious film, but it's also dramatically flaccid in the hands of director Gavin Hood, whose storytelling is utterly uninvolving and cold to the touch. It wants to be a Spielbergian sci-fi extravaganza, but lacks the spirit and chutzpah to achieve lift-off.

In the future, Earth is invaded by a fleet of otherworldly creatures, resulting in millions of human casualties and leaving the planet shaken. Decades on, all signs point to another invasion, leading to the formation of Battle School, where promising young children are sent to sharpen their skills in the hope of becoming mankind's saviour. Overseeing the school is Colonel Graff (Harrison Ford), who sees tremendous potential in young Ender Wiggin (Asa Butterfield), an outcast with a special tactical gift that puts him ahead of his competitive fellow students. Graff is convinced that Ender is the proverbial chosen one, but Ender has trouble fitting in, only eventually finding a kindred spirit in the cunning Petra Arkanian (Hailee Steinfeld).

Hood might have helmed the acclaimed foreign film Tsotsi, but his American track record is truly shocking, with the drab Rendition and the unredeemable X-Men Origins: Wolverine under his belt. Ender's Game again shows that Hood has a lot to learn. While the picture features all the requisite eye candy, it's a leaden experience on the whole. It takes a true visionary director to adapt a visionary novel to its full potential, like Stanley Kubrick's cinematic treatment of Arthur C. Clarke's 2001: A Space Odyssey. Hood's Ender's Game plays out like a flashy sci-fi film for young adults, rather than an adaptation of a groundbreaking novel. It feels too mainstream, and the screenplay even attempts to make connections to today's youth culture, with Ender playing games on a tablet computer and emailing his family (why not just call the emails "messages"?).



Ender's Game eventually takes a whole other direction once the climactic "twist" is introduced, but this segment of the picture doesn't entirely work. There are major logistical issues facing this conclusion, and the twist doesn't feel as weighty as it should. It should be a significant, mind-blowing moment that brings you to the edge of your seat, but instead it's a resoundingly flaccid reveal. Moreover, the story loses all sense of momentum and purpose from this point onward, and it feels like the writers don't quite know where to take things next. It's a fault inherent in the source material, granted, but it doesn't make this glaring issue anymore forgivable. Fans of the book may also dislike some aspects of the book-to-screen translation, most significantly in the fact that Ender is a tween here as opposed to the six-year-old from the novel. Furthermore, the film seems to take place over a few weeks or months, whereas Card's novel took place over a number of years. Perhaps most bothersome, though, is that Ender's family are given a reduced place in the narrative. Indeed, while his sister Valentine (Abigail Breslin) has a few scenes to shine, Ender's other family members are only given a couple lines of dialogue each.

Credit where credit is due, however, Ender's Game does spring to life in isolated moments. Hood gets particularly good mileage out of the training sequences, which are wholly engaging. A zero gravity battle room hosts many of the picture's standout set-pieces, especially a magnificent scene in which Ender is given the chance to test his leadership skills and smarts. The special effects are note-worthy across the board, with lavish production design helping to sell the expanse and luxury of this futuristic story. The acting is also predominantly solid across the board. Asa Butterfield is a good actor, and for the most part he acquits himself well as Ender. However, while he's an amiable presence, he unfortunately falls short with the finish line in sight. At the end, he's asked to achieve the type of acting that even Oscar winners would baulk at... And, suffice it to say, Butterfield may be good, but nobody is that good, which is likely one of the main reasons why the ending doesn't carry the significance or weight that it should. Meanwhile, Harrison Ford is reliably solid, with his usual gruffness serving him well as Colonel Graff. The remainder of the cast is decent, too, with Ben Kingsley, Viola Davis and Abigail Breslin all making their mark.



Ender's Game is an interesting failed experiment, but it's still a failure nevertheless, a real letdown considering how long the project has been gestating. The movie hedges its bets on sequels, but its woeful box office performance and lack of public interest has essentially spelt death to that plan, rendering this an unsatisfying standalone effort which needed a defter touch. Hood's film is not a visionary masterpiece, but instead a run-of-the-mill sci-fi blockbuster that tries to keep itself palatable enough to attract interest from broad audiences. Hood tries to grapple with all of the fascinating themes of the book, but it ultimately feels like a rote piece of work that does lip service to Card's intents.

4.9/10

0 comments,
Reply to this entry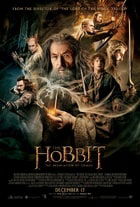 Posted : 11 months, 3 weeks ago on 31 December 2013 03:25 (A review of
The Hobbit: The Desolation of Smaug
)
"The tales and songs fall utterly short of your enormity, oh Smaug...the stupendous..."
For some, 2012's
The Hobbit: An Unexpected Journey
was a tough sell. Even though this reviewer loved it, some folks did not care for its prolonged runtime or lighter disposition, as they had hoped for something more in the vein of Peter Jackson's
Lord of the Rings
trilogy. However, it did have a few flaws, most of which are thankfully corrected for 2013's
The Hobbit: The Desolation of Smaug
. This is a marvellous action-adventure epic, a crowd-pleasing continuation of Jackson's second Middle-earth trilogy that's smoother than its forerunner. It might still be bloated, and the jury is still out on whether or not
The Hobbit
needed to be a trilogy, but
The Desolation of Smaug
is a satisfying sit nevertheless.

The Desolation of Smaug picks up right where its predecessor ended, finding hobbit Bilbo Baggins (Martin Freeman), wizard Gandalf the Grey (Ian McKellen), dwarf Thorin Oakenshield (Richard Armitage), and the Company of Dwarves on their way to the Lonely Mountain to reclaim the city of Erebor from vicious dragon Smaug (Benedict Cumberbatch). Battling orcs and giant spiders, the group also encounter a congregation of lukewarm Wood Elves, with warriors Legolas (Orlando Bloom) and Tauriel (Evangeline Lilly) reluctant to trust the dwarves. In their time of need, the heroes are also assisted by Laketown boatman Bard (Luke Evans) as they push ahead to the Lonely Mountain. The success of their quest ultimately depends on Bilbo, though, who's given the intimidating task of sneaking into Smaug's lair to steal the precious Arkenstone.

If there's anything about The Desolation of Smaug that doesn't entirely work, it's the love triangle between Legolas, Tauriel and dwarf Kili (Aiden Turner), which was reportedly added at the behest of the studio once the decision was made to split The Hobbit into three parts. It's not a deal-breaker, but it fails to justify its existence in the grand scheme of things, stifling the pace in an already fairly lengthy adventure. However, thankfully, the rest of the narrative does not seem as extraneous, with character development and side plots that feel essential, making for a cohesive story and developing narrative threads that will no doubt pay off in the third instalment. Most significantly, the film allows Gandalf to further explore the murmurs that Sauron is returning. In the book, Tolkien sent Gandalf out of the picture to do undisclosed wizard stuff whenever he wanted the dwarves to encounter a dangerous situation that would be much less intense with Gandalf to help, hence him exploring the origins of Sauron's re-emergence makes sense and ties into the Lord of the Rings movies without feeling forced.



The Desolation of Smaug is a darker movie than its bright, colourful predecessor, with Jackson and co. achieving a grimmer aesthetic more in line with the Lord of the Rings trilogy. The light-hearted tone of An Unexpected Journey is gone, and there are no songs, not to mention the amusing dwarf antics are dialled down as the story shifts into weightier territory. The Desolation of Smaug is peppered with set-pieces, moving from location to location to take advantage of the many sights of Middle-earth. Suffice it to say, production values continue to impress, with gorgeous technical specs across the board which are somewhat improved since the last outing. (Although there are a few low quality Go-Pro shots during a river scene, which stick out like a sore thumb and take you out of the movie.) It's unclear whether the digital effects have improved a hundredfold or Jackson used make-up this time, but the orcs look better here, and the battle sequences in general carry a more grounded disposition compared to the over-the-top opulence of the first flick. One of the standout set-pieces is the much-publicised barrel-riding sequence; it's fantastic, with a perfect sense of fluidity and exhilaration.

Without a doubt, though, Jackson saved the best till last - the climactic showdown with Smaug is something else entirely. Similar to the spellbinding game of riddles with Gollum in An Unexpected Journey, Bilbo's encounter with the fearsome dragon is the best scene of this new trilogy so far. Smaug is a terrifying creation, superbly-designed and executed with miraculous CGI. Voiced and performed by Cumberbatch, his dialogue is colourful and witty, and he owns the screen for every frame in which he appears. It's enthralling to watch his back-and-forth with Bilbo, and the action-heavy conclusion wows with its splendid visual intricacy and wonderful sense of tension. Indeed, after sufficient build-up in which Jackson establishes what's at stake and lets us get to know the ensemble of characters, the climax is a true showstopper.



As with its immediate predecessor, The Desolation of Smaug is presented in 3-D at 48 frames per second. Like An Unexpected Journey, the 3-D is nice but inessential, and the high frame rate presentation is more of a curiosity than a requirement. The smoothest way to view the movie is in 2-D and regular old 24 frames per second, especially since The Lord of the Rings did perfectly fine without the extra gimmicks.

Although this trilogy is called The Hobbit, Bilbo Baggins becomes more of a supporting player for the proceedings here, allowing Thorin to do most of the dramatic heavy lifting. Nevertheless, Freeman's performance as Bilbo remains hugely endearing, and you feel his fear and apprehension when he encounters Smaug. Cumberbatch and Freeman also co-star together on the TV series Sherlock, thus it's a unique novelty to see the actors bantering in this context. The Desolation of Smaug brings back a familiar face as well, with Orlando Bloom returning as the arrow-zipping Legolas. The character was not in the book, but his presence feels organic to this adaptation of the story, amplifying the sense of continuity between the trilogies. Meanwhile, Evangeline Lilly is a solid newcomer to the cast, and her character of Tauriel - who is a completely original creation - is a nice inclusion. Other newcomers include Luke Evans and Stephen Fry, while the returning actors make a positive impression, too. Indeed, Richard Armitage remains a passionate Thorin, and the irreplaceable McKellen is a wonderfully warm Gandalf.



Admittedly, by the end of The Desolation of Smaug, not a great deal of narrative material has been covered, but Middle-earth is such a rich backdrop for an action-adventure, and Jackson colours in the broad strokes with lively set-pieces and some welcome character moments (the film opens with an interesting flashback, and at various points we get the sense that the One Ring is beginning to take its toll on Bilbo). For a flick running almost three hours, it really hauls ass, and the pace rarely slows down, not to mention the showdown with Smaug is one of the best things you will see all year. The Desolation of Smaug is primo entertainment, and it concludes with a breathtaking cliffhanger for the next chapter.

8.9/10

0 comments,
Reply to this entry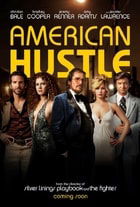 Posted : 11 months, 4 weeks ago on 25 December 2013 05:34 (A review of
American Hustle
)
"Did you ever have to find a way to survive and you knew your choices were bad, but you had to survive?"
With both
The Fighter
and 2012's
Silver Linings Playbook
having attained tremendous critical and commercial success, 2013's
American Hustle
finds director David O. Russell throwing his hat into the Oscar arena yet again. A 1970s period piece populated with Oscar-calibre actors released in December, it's an awards picture through-and-through, which is perhaps why the end result is slightly unsatisfying. To be sure, this is a smart, stylish piece of work, but it's also overly indulgent, coming across as an opportunity for Russell to just let his regular actors be themselves without any discipline.
American Hustle
is full of fascinating vignettes spotlighting great acting and great filmmaking, but it lacks a consistent through-line, with slipshod plotting making the proceedings difficult to follow.

An out-of-shape middle-aged businessman, Irving Rosenfeld (Christian Bale) owns a chain of dry cleaning stores in New Jersey, while also dabbling in criminal activities from time to time. Despite his estranged marriage to the unhinged, manipulative Rosalyn (Jennifer Lawrence), Irving meets and woos the mysterious Sydney (Amy Adams), teaming up with her to con people for thousands of dollars. When federal agent Richie (Bradley Cooper) busts the pair, he forces Irving and Sydney to perform jobs for the FBI in order to stay out of prison. Agreeing to bust the bigger, badder fish, Irving and Sydney set their sights on a New Jersey mayor, Carmine (Jeremy Renner), who's in the middle of a scam to rebuild Atlantic City's casino-resort landscape. But working to bring down Carmine opens doors to other powerful politicians and dangerous criminals, putting Irving and Sydney in much deeper than they ever anticipated.

American Hustle is based on the true story of the ABSCAM scandal from the 1970s, which was a complex deal. Producing a motion picture based on the incident is a tough proposition, as it would require tight plotting and an effective analysis of the factors surrounding it. Unfortunately, Russell is more interested in his quirky characters, not paying the subject enough attention to properly cover the intricacies at hand. According to Bale, the majority of the dialogue was improvised, and the star actually told Russell that the finished product might not make a lot of sense since various ad-libbed moments might change the plot down the track. Russell reportedly replied that he hates plots and is all about characters. And therein lies the problem: there are a lot of puzzle pieces to assemble here, and it's unclear if they all fit together by the end, with various scenes going by with vague stakes and an even vaguer purpose. It's not a deal-breaker per se, but it only occasionally translates to a gripping viewing experience.



American Hustle is likely Russell's most visually accomplished motion picture to date, evincing an impressive sense of mood and aesthetic sophistication, oozing a '70s atmosphere from start to end. The Fighter and Silver Linings Playbook were more vérité productions, with raw cinematography establishing a documentary-esque vibe, but American Hustle is old-fashioned, playing out like a political thriller from the 1970s. In fact, its closest aesthetic cousin would be last year's Argo, right down to a deliberately grainy cinematic look and an excellent attention to period-specific costumes and hairstyles. The technical achievements are quite remarkable considering the modest budget, and Russell exhibits genuine mastery in his song choices. Various songs like Live and Let Die, A Horse with No Name and Goodbye Yellow Brick Road are incorporated to spectacular effect, enhancing the enterprise's sense of flavour. There are also a few fun moments of comedy, though in some scenes it's unclear exactly what tone Russell was aiming for.

Christian Bale yet again proves himself to be a chameleonic performer, changing his physique for the umpteenth time to portray the rotund Irving. Bale packed on a considerable amount of weight and disappeared into the role, changing his vocal mannerisms and body language, making this one of the actor's finest performances to date. It's the type of work that earns Oscars, but Bale does not shamelessly mug for Academy Award glory, as he's muted and talented enough to let his nuanced acting speak for itself. As Sydney, Amy Adams is predictably good, showing yet again that she's a fierce, confident performer with plenty of beauty and charisma to spare. Meanwhile, Bradley Cooper revisits the incredible acting chops he displayed in Silver Linings Playbook, delivering a truly marvellous performance for which he consistently looks focused. But the most mesmerising actor is Jennifer Lawrence, who commands the screen with such passion that one almost wishes the whole movie was about her. Adding further flavour to the cast are Jeremy Renner and Louis C.K., both of whom hit their respective marks, while Robert De Niro also pops in for a short but memorable appearance.



It's unsurprising that American Hustle has drawn unbelievably positive reviews from the press, as it's the type of blatant Oscar contender designed specifically to impress critics and awards voters. But it's too all over the shop to be a genuinely memorable or enjoyable, with its messy narrative and gargantuan runtime bringing the production down a couple of notches. It's not that the material needed to be dumbed down to Twitter speak, but more disciplined plotting and further clarification about the specifics of various narrative machinations would've catapulted the film to greatness. As it is, this is merely a decent effort from Russell which had the potential to be great.

6.5/10

0 comments,
Reply to this entry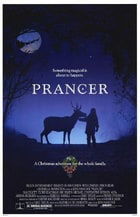 Posted : 11 months, 4 weeks ago on 25 December 2013 03:55 (A review of
Prancer
)
"He's magical, Carol!"
In the grand pantheon of American Christmas movies,
Prancer
is one of the most undeservedly overlooked and underrated, with its sweetness and realism placing it above the unspectacular norm for these types of endeavours. Released in 1989, it's a mild Christmas classic which deserves more attention than it receives, and it's unfortunate that the picture failed to find an audience during its initial theatrical run. Far better than the dreck we're given so much of in this day and age,
Prancer
gets credit for its smart scripting and clever premise, not to mention it's also driven by an array of exceptional performances. Even though it's imbued with some heavy themes, it's perfectly suitable for family consumption around the festive season.

Still dealing with the death of her mother, Jessica Riggs (Rebecca Harrell) is struggling to connect with her stern father John (Sam Elliott), who's buckling under the pressure of financial stress. The eternally optimistic Jessica is 8 years old, and still believes in Santa and his reindeer even though her peers have outgrown such fantasies. One night, Jessica encounters a reindeer that she believes to be Prancer, as he carries a distinct marking that corresponds with pictures of Prancer that Jessica has seen. Finding the deer wounded, Jessica becomes determined to keep Prancer alive, hiding him in a tool shed and nursing him back to health, all the while hoping that her father doesn't find out. She writes a letter to Santa to inform him that Prancer is in good hands, but the letter is picked up by the local newspaper, turning Prancer into a local celebrity.

Although the premise is creative, it admittedly does sound silly, and could've been the set-up for a cloying fantasy movie soaked in Disney-esque saccharine. But in the hands of director John D. Hancock and writer Greg Taylor, Prancer is far more proficient than expected, as it possesses a realistic edge akin to Miracle on 34th Street. The story for the most part takes place in a grounded reality, and the film follows Jessica doing ordinary things on a day-to-day basis. John is a hard father figure too, and he's seen scolding Jessica and dealing with depressing real-world issues. This content has attracted some criticisms, but the lack of sugar-coating is appreciated, and the big payoff feels earned when it arrives at the end. Indeed, the final scene is cheesy, but it works more than it probably should. Prancer also packs some honest-to-goodness emotion, with some tear-wringing that, again, feels wholly earned.



Great child actors are a rare commodity indeed, but Rebecca Harrell is really something here, giving the role a tremendous amount of heart and gumption. She looks the part as well, with a cute, round pixie face and plenty of palpable childhood innocence. Harrell is adorable, and she sells the character's emotional moments extraordinarily well, tearing up when necessary, putting most of her contemporaries to shame. Sam Elliott is just as good, showing yet again why he's a talent to be reckoned with. Elliott is a tough-as-nails father, but while he at times acts unreasonable, you feel warmth beneath his tough exterior, and you do get the sense that he loves Jessica even if he cannot figure out how to handle her. There are several other strong performances here, including Cloris Leachman as a town recluse whose cynical ways are melted away by Jessica's kind heart. In more minor roles are Ariana Richards (of Jurassic Park fame), and Big Bang Theory veteran Johnny Galecki as Jessica's classmates.

If there's anything to really criticise about Prancer, it's that it feels a bit long in the tooth at about 100 minutes, and it noticeably drags from time to time. Nevertheless, once the picture gets into its groove, it's difficult to resist the sense of charm and magic, not to mention its old-fashioned vibe. Even though it dabbles in the blatantly fantastical as it approaches the finish line, this is not a Christmas movie which outright insults anyone's intelligence. Smaller kids will find the sweetness hugely appealing and will identify with Jessica's mission to get Prancer back into action, while the older demographic will appreciate that the story appears to take place in the real world.

7.1/10

0 comments,
Reply to this entry