"Mom, there's something wrong with Nana and Pop Pop."
The Visit may be an imperfect thriller which never quite engages or frightens like the best genre movies, but it is a reassuring step in the right direction for director M. Night Shyamalan, whose misplaced confidence led to such indefensible disasters as The Last Airbender and After Earth. Disposing of large budgets and blockbuster thrills, Shyamalan seeks to return to his roots with The Visit, exploiting a primal fear to serve as the basis for a low-budget found footage chiller. Luckily, it works more than perhaps it had a right to, serving up scares and laughs in equal measure. It's not a genuine return to form for Shyamalan, but it nevertheless packs a punch.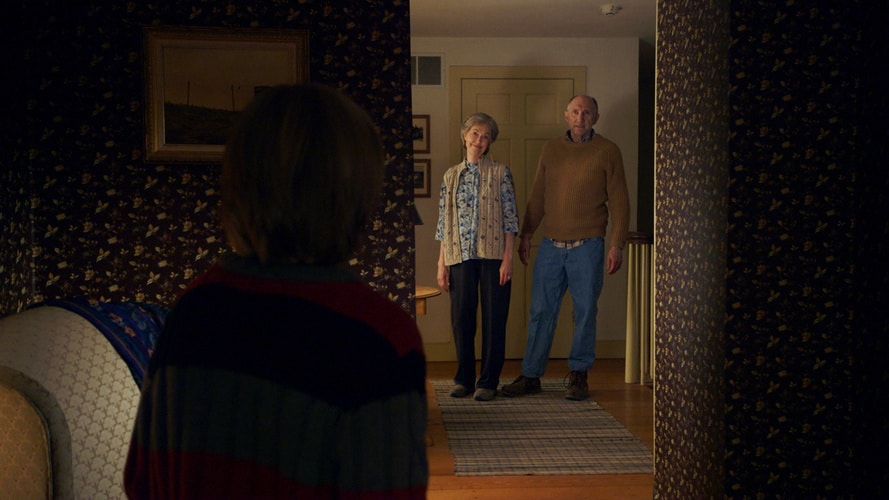 Fifteen-year-old Becca (Olivia DeJonge) and her younger brother Tyler (Ed Oxenbould) have never met their grandparents, because their mother (Kathryn Hahn) had a bitter falling out with them. However, the kids are curious to meet their Nana (Deanna Dunagan) and Pop Pop (Peter McRobbie), and decide to travel to rural Pennsylvania to spend a week with them while their mother treats herself to a romantic cruise with her new beau. Becca is a budding filmmaker, and seeks to use the trip as a chance to make a documentary about the pair that she hopes will mend fences. Nana and Pop Pop initially appear to be more than welcoming towards the kids, with Becca making the most of her documentary film opportunity. However, the pair soon discover that their grandparents have disturbing behavioural issues after the lights go out, and there's the lingering sense that something is not quite right.
Found footage is normally reserved for inexperienced, cash-strapped young filmmakers seeking to make their mark through limited resources, but The Visit is a different matter. Shyamalan is a seasoned director hoping to reinvigorate his creative impulses in search of a hit, keeping costs low in order to retain creative control without studio interference. Admittedly, the limitations of the found footage subgenre do prevent The Visit from being wholly satisfying, and one must wonder what the movie might have been like if it was told through conventional means. After all, found footage cancels out the filmmaking aspects that Shyamalan actually excels at: precise framing, deliberate editing, and even use of music. It's a more successful endeavour than, say, Renny Harlin's The Dyatlov Pass Incident, but it's nevertheless paint-by-numbers. Shyamalan adores twist endings, and The Visit sees the writer-director revisiting this characteristic to an extent, though the "twist" is not exactly mind-blowing or revolutionary, and isn't difficult to predict.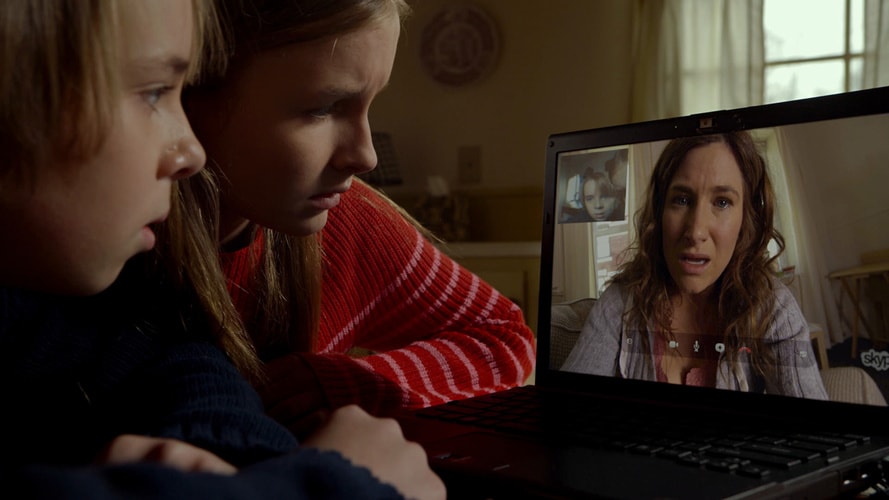 Perhaps unsurprisingly, The Visit was co-produced and distributed by Blumhouse Productions, who specialise in micro-budget horror pictures of this ilk. To Shyamalan's credit, there are a few particularly spooky sequences once the kids settle into their accommodation, including an unnerving scene set under the house. It is worth noting that the flick is not at all supernatural, with scares being derived from the mental conditions and general peculiarities of the two old people, thus the effectiveness of the horror will depend on your unease about folks of advanced age. The narrative of The Visit builds commendably, and though it's a slow-burner, pacing is often taut. Shyamalan does a superlative job of maintaining tension during the third act, able to make us just as edgy and nervous as Becca and Tyler. But the horror is not served straight-up, with Shyamalan mixing in comical scenes and amusing dialogue, and it mostly works; the film is unexpectedly funny. However, there's an ill-advised detour into gross-out humour involving shit being shoved into somebody's face that only really serves as a visual representation of what Shyamalan has done to his audience for his past few movies.
DeJonge and Oxenbould are two of The Visit's biggest assets. DeJonge carves out a believable teenage girl character, made even more interesting by her passion for moviemaking (with a hint of pretentiousness), and she's an instantly disarming presence. Even better is Oxenbould, a comedic highlight as the goofy, shameless younger brother who's full of spirit. As opposed to dumb horror movie protagonists, these two are smart and resourceful, making it easy to care about them. Meanwhile, as Nana and Pop Pop, Dunagan and McRobbie are mightily effective, alternating between warm and disquieting.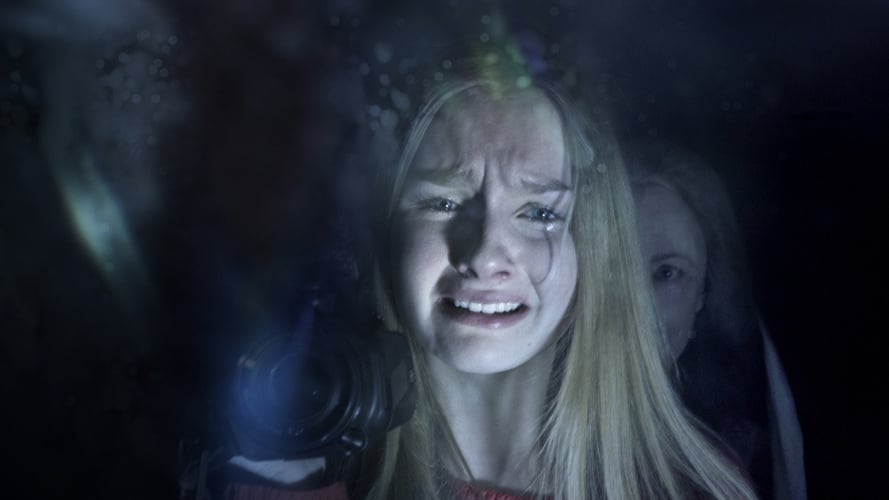 The Visit is worth watching, but it does fall short of the narrative brilliance of the likes of The Sixth Sense or Signs. And although it does contain unnerving moments and a few surprising jump-scales, the movie is not exactly terrifying enough to truly satiate horror junkies seeking a good scare. Still, in comparison to Shyamalan's recent output, The Visit is just good enough. Let's just hope that the filmmaker's next effort will be the real comeback we've been waiting for.
6.2/10