Posted : 2 months ago on 9 October 2013 04:03 (A review of
Gravity
)
"Beautiful, don't you think?"
A long-gestating pet project for director and co-writer Alfonso Cuarón,
Gravity
is one of those rare motion pictures with the potential to appeal to both critics as well as average Joe movie-goers. See, the reviewers will gush over
Gravity
since it's a well-made feature with tremendous artistic merit, but it's also accomplished enough to play as an action blockbuster for the masses without insulting one's intelligence. Without a doubt, this is a landmark motion picture which will be discussed for years to come - its use of seamless CGI, proficient sound design and gorgeous cinematography is genuinely unprecedented. In fact, Cuarón was compelled to delay the movie until 2013 because he had to wait for cinematic technology to advance far enough to convincingly realise his vision. Large in scale yet intimate and emotional,
Gravity
is a rollicking space thriller with the power to awe due to its technical wizardry and affecting character drama. In a word, it's
amazing
.

On her first mission into outer space, Dr. Ryan Stone (Sandra Bullock) is assigned to work on the Hubble Telescope, overseen by confident veteran Matt Kowalski (George Clooney). While Stone is anxious as she struggles to adjust, Kowalski does his best to keep spirits high, regaling both his crew and mission control (voiced by Ed Harris) with goofy stories. But when debris from a Russian satellite enters their path, it accosts the crew, shredding their shuttle and leaving Stone and Kowalski as the sole survivors. Without an easy means to get back to Earth, the pair of astronauts begin moving through the debris field, hoping to reach another orbiting space station to find a pod that can provide safe passage back home. Making matters worse, power and oxygen in their suits is running low...

Gravity is a model of storytelling economy, painting a terse but effectual portrait of Stone and Kowalski before plunging them into mortal peril. Following this, the film for the most part amounts to one thrillingly sustained action set-piece, observing the astronauts defying the odds as they move from one piece of debris to the next. The real eloquence of the screenplay (written by Cuarón and his son) is the way that the characters are further developed through the action. And even though the frenzied pace is interrupted at times, Gravity doesn't contain a single inessential frame, as the more leisurely scenes are necessary for introducing thematic depth which renders this more than just a simplistic exercise in visual moviemaking. Dialogue is another strong suit, as the characters speak in naturalistic bursts of verbiage punctuated with believable technical chatter. It feels like we're listening to real flesh-and-blood astronauts. But despite the astonishing attention to detail, a few aspects about Gravity do not entirely gel. For instance, Stone's hair seems unaffected by the zero gravity; while navigating through space stations, her hair remains perfectly combed. And there's an awkward moment in which Stone is running lethally low on oxygen and needs to reach an airlock, yet seems content to move slowly and without much purpose despite the urgency of the situation. But most bothersome is a deus ex machina of sorts which emerges during the third act. None of this cripples the movie, but it does stand out.



Although sound effects were used in promotional materials, Gravity depicts space as it is: without sound. The notion may seem unappealing, but it works like gangbusters, as the subtle sound design merged with Steven Price's hauntingly ethereal score draws us into the experience, complementing the visuals in an effective fashion without actively drawing attention to itself. While Cuarón is not exactly perceived as an action director, action is actually one of his biggest talents (see Children of Men). Cuarón also has a flair for extended tracking shots, and he pulls off some stunning work here, using a flawless mixture of CGI and live-action elements to execute magnificently detailed shots which run up to several minutes. Gravity actually begins with a bravura 13-minute unbroken take, observing the astronauts at work before chaos ensues. The opening mayhem is wondrous to behold, gripping and terrifying in equal measure. In this day and age, we have become so used to seeing visual effects that we can usually tell what's digital and what's live-action, no matter how competent the filmmaking. But in the case of Gravity? It's impossible. I genuinely do not know how they pulled off this movie. Nothing looks digital. It's an astonishing feat, making this a shoe-in for the 2014 Academy Awards in several categories.

3-D is now perceived as a needless gimmick due to overexposure, but Gravity's extra-dimensional presentation is heroic, giving breathtaking depth to Cuarón's depiction of outer space. It's possible to lose yourself in the dazzling cinematic environs for long periods of time, forgetting that you're in a cinema as feel like you're actually floating in cold, desolate space alongside the astronauts. Gravity was reportedly converted to 3-D in post-production, but it looks as if it was shot natively in the format, as it possesses a gracefulness that even some native 3-D titles can only dream of.



Another aspect of Gravity which elevates it above its less skilful blockbuster brethren is the fact that Cuarón is a superb director of actors. Clooney and Bullock may seem like lazy choices for easy box office dollars, but they really give it everything they have. The big revelation is Bullock, a wild card who's frequently awful in dramatic roles (despite her Oscar, Bullock's performance in The Blind Side was grating). This is career-best work for the actress, who immerses herself into the role with such assured conviction that you forget you're looking at Bullock. For long stretches of time, we watch Bullock by herself, delivering only minimal dialogue. This might sound like a recipe for disaster, but it actually works. Equally remarkable is Clooney, whose performance feels completely natural. He's a superb Kowalski, as his effortless cool and charm makes him both a charismatic presence and a believable pick for the role of a seasoned veteran able to remain calm under pressure.

Gravity may be endowed with a simple, familiar premise, but great things grow from these humble seeds. In the hands of Alfonso Cuarón, this is a white-knuckle rollercoaster of a thriller, beset with memorably rousing set-pieces and enough moments of downtime to develop the protagonists as human beings. Cuarón also underscores that our existence on Earth is a miraculous thing, as well as emphasising how much one life can truly mean. And with a tight 85-minute runtime, the movie doesn't outstay its welcome. There will probably not be anything quite like Gravity for a long time to come.

8.4/10

0 comments,
Reply to this entry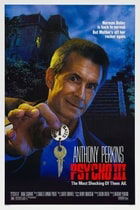 Posted : 2 months ago on 8 October 2013 10:40 (A review of
Psycho III
)
"I can't have that sort of thing going on in my motel. It gives the place a bad name."
The decision to create so much as one sequel to Alfred Hitchcock's
Psycho
was risky, but the crew behind 1983's
Psycho II
made it work, resulting in a strong follow-up that also stands as a terrific thriller on its own terms. Another sequel was seriously pushing it, and it's unfortunate to report that 1986's
Psycho III
is a tremendous step down in quality. Although
Psycho III
is built on an interesting conceptual framework and further develops the story of Norman Bates, the execution is mediocre at best, resulting in a 90-minute slasher that feels closer to a
Friday the 13th
instalment. Nevertheless, it's a blessing that the picture is not as idiotic or as insulting as it might have been in less deft hands, and one must admire Anthony Perkins' courage to both star in and direct the movie despite having no filmmaking experience.

Taking place about a month after the events of Psycho II, Norman Bates (Perkins) is still the sole caretaker of the Bates Motel, living in his family's ancient house which stands adjacent. Falling back into mental instability, Norman keeps the rotting corpse of his "mother" in her room upstairs, and she is prone to murdering the motel guests if they do not sit right with her. Norman seeks to hire another pair of hands to help with watching over the motel, recruiting wily wannabe musician Duane Duke (Jeff Fahey). Meanwhile, a new patron has moved into the motel; troubled former nun Maureen (Diana Scarwid), who strongly reminds Norman of one of his victims, Marion Crane. As Norman and Maureen grow closer and feel a mutual attraction to one another, Norman's mother grows unhappy with their relationship. Complicating matters further, tenacious reporter Tracy Venable (Roberta Maxwell) begins snooping around, determined to uncover proof that Norman is responsible for the recent disappearances of several people.

From the very outset, we know that Norman is a schizophrenic murderer again, with writer Charles Edward Pogue providing a behind-the-curtain glimpse of Norman conversing with his dead mother and preparing to kill. In theory it's interesting to see this side of Norman, but Psycho III is low on surprises. Psycho's ending was groundbreaking, while Psycho II also packed a handful of shocking twists, but Psycho III's conclusion is unsurprising and rote, making little impact. It's clever to turn this instalment into more of a character study, but Pogue and Perkins do not take full advantage of the set-up. Furthermore, Psycho III was never going to live up to Hitchcock's film in any capacity, but it keeps inviting comparisons. Psycho II worked because it found its own voice while subtly paying homage to the Master of Suspense, but Psycho III takes things a step further, with murders that visually recreate the death scenes in the 1960 original. It's too awestruck with Hitchcock's film, and as a result it's not bold enough to try anything innovative. In fact, it's so awestruck with Hitch in general, as Perkins even stages a homage to Vertigo to open the picture. Psycho III is at its best when it introduces its own creative, twisted moments, including a marvellous scene in which the sheriff eats from the motel's tainted ice machine. In another perfect moment, Norman as Mother is on a rampage, but decides to straighten up a painting while pursuing his victim.



The true horror of Hitchcock's Psycho was its "less is more" approach, necessitated because Hitch had strict censorship guidelines to adhere to, else his movie would not be released. The Master of Suspense took the limitations in his stride, resulting in a very classy horror movie. A knife is never shown piercing the skin, with the death scenes creatively shot to compel us to mentally fill in the blanks. Psycho III, on the other hand, was created in a different time period, when gratuitous '80s slashers were rampant, hence on-screen nudity and explicit violence was not only allowed but encouraged. Perkins (bless his heart) gives it his all, but his directorial approach is too obvious and unremarkable, and consequently Psycho III lacks scares and chilling moments. It's all a bit rote, and one must wonder what a Hitchcock-inspired virtuoso like Brian De Palma could've made of this project. That said, there is one aspect of Psycho III that really works: Carter Burwell's terrific synch score. It's a far cry from Bernard Herrmann's music, but Burwell's work is nicely atmospheric.

Even if the film is marred by several issues, Perkins' performance as Norman Bates is as brilliant as always has been. Norman represents an ideal antithesis to slasher movie icons; although he does commit unspeakably brutal acts of murder, he's morally conflicted about it, coming across as a man-child unable to control his mental state. You feel genuine sympathy for Norman, and though you know that he needs to be locked up again, you do not want him to be caught or arrested. Also good here is Scarwid as Maureen, while Fahey is wonderfully sleazy as Duke.



Psycho III is not essential viewing, and, like Psycho II, it's unable to recapture the artistry and ingeniousness of Hitchcock's original film. Psycho really did not need any sequels, and it doesn't help that this is pretty much a run-of-the-mill '80s slasher. Still, it's a worthwhile enough continuation of Psycho II, and those interested in the Bates mythos should find it to be a fun watch.

4.9/10

0 comments,
Reply to this entry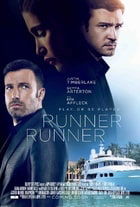 Posted : 2 months ago on 7 October 2013 03:06 (A review of
Runner Runner
)
"If you want your own fucking island, and your boss tells you to go take a beating... Go out there, take the beating, come back and say "Do you need me to do it again?!""
2013's
Runner Runner
might as well have been a straight-to-video flick, as its unspectacular script and subpar direction renders it forgettable and unremarkable, not to mention overly slight with its scant 90-minute runtime. In fact, this is the type of unsophisticated thriller narrative that we would expect to see featuring a washed-up action star, like Wesley Snipes or Steven Seagal. Exactly why it was even given the theatrical treatment is a mystery. Directed by Brad Furman,
Runner Runner
is hard to care about and even harder to find yourself immersed in, as it never shifts out of first gear. One-note in terms of intensity and suspense, it's middle-of-the-road from start to end, rapidly devolving into boredom despite its flashy presentation.

A student at Princeton University, Richie Furst (Justin Timberlake) works as a recruiter for online gambling sites, receiving money for enticing students to sign up and drain their bank accounts. Facing impossible tuition bills and forced by the dean to cease his gambling affiliations, Richie decides to bet his entire savings in a game of online poker. He loses all his money, but soon discovers that the site actually cheated him. Low on options, Richie hops on a plane bound for Costa Rica, planning to confront the site's owner, Ivan Block (Ben Affleck). To Richie's amazement, Block is receptive to his complaint, reimbursing him for his lost money and offering a great-paying job. Taking the bait, Richie becomes swept up in Block's lavish, wealthy lifestyle, while also developing feelings for his boss' advisor/girlfriend Rebecca (Gemma Arterton). Into the mix soon steps F.B.I. Agent Shavers (Anthony Mackie), who reveals Block to be a fraud, and wants the frightened Richie to act as an informant and lure Block back into U.S. jurisdiction.

Scripted by Brian Koppelman and David Levien, it's hard to tell whether or not Runner Runner's issues can be attributed to incompetent writing, as their work might've been savaged by the editors under orders to keep the finished product under 90 minutes. There are massive leaps of logic here, including the glaring question mark of how Richie manages to afford a trip to Costa Rica, as well as accommodation, despite having literally zero dollars to his name. The lack of complexity here is truly heartbreaking, too; Runner Runner could've been an intelligent examination of the world of online gambling, but it abandons this approach in favour of a trite plot we've all seen done better a million times before. This is a superficial and two-dimensional experience; the characters are all cardboard constructs, and they've given no room to emerge as actual flesh-and-blood people. And Richie might be the ostensible hero of the film, but he's not given enough development, and it's hard to like him as he makes unwise decisions and acts in an unsympathetic manner. He's not interesting or charming; he's just greedy.



Runner Runner seems to have been designed to be a popcorn thriller, but the pacing is languid and sluggish, not to mention the film is dangerously low on narrative momentum and, most critically, it lacks a sense of threat. To the credit of Furman and cinematographer Mauro Fiore (Avatar), this is an attractive-looking flick, and the sense of workmanship makes it at least watchable, especially with the beautiful locales and fairly competent production values. But this aside, Runner Runner is just not an overly involving watch. There's no sense of escalation or build-up to the proceedings - rather, the film segues from one scene to the next, following a drab, uninspired rhythm, until the final scene suddenly comes out of nowhere. Sure, the movie climaxes with a double-cross and with Block being inevitably arrested, but none of this stuff feels as important as it should. Furthermore, Runner Runner is astonishingly low on R-rated firepower. It carries an R rating, yet it plays out like a PG-13 endeavour, low on violence and harsh language. Here was a golden opportunity to craft a memorable R-rated thriller, and Furman completely squandered all potential.

Timberlake is not an inherently bad actor, but he completely founders unless he's playing a fully-formed character under the direction of a genuine auteur. He was brilliant in The Social Network, but he's a fairly vanilla presence, making him an uninteresting action hero. The character of Richie is so thankless and personality-free, giving Timberlake nothing to work with. And since he doesn't have the authoritative on-screen presence of someone like Arnold Schwarzenegger or John Wayne, he's hopeless here. Equally flat is Arterton who makes no impression, while Mackie is completely interchangeable as the trademark F.B.I. agent. Faring mildly better is Affleck, in a rare villainous role. He took the part and ran with it, turning Block into a Bond villain who even has pet crocodiles. Affleck is clearly bored out of his mind, though, going through the motions for a paycheque and the opportunity to sit back after working so hard behind the camera to salvage his career.



If you were channel-surfing in the early hours of the morning, and nothing interesting was on, then Runner Runner might prove to be a decent enough recliner diversion. Despite how forgettable it is, it's still somewhat watchable, but that's still not much of a recommendation - there are far better thrillers out there, and this one is not essential viewing.

4.2/10

0 comments,
Reply to this entry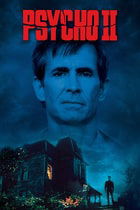 Posted : 2 months ago on 6 October 2013 07:52 (A review of
Psycho II
)
"Just, don't let them take me back to the institution."
It's one thing to create a sequel to an unremarkable blockbuster like
The Fast and the Furious
, but it's something else entirely to attempt a follow-up to one of the most legendary, acclaimed movies of all time. For all intents and purposes, Alfred Hitchcock's
Psycho
didn't need a sequel; it's in the same league as films like
Lawrence of Arabia
, hence a follow-up sounds like madness, especially one released 23 years after the 1960 original. Robert Bloch, who wrote the
Psycho
novel on which Hitchcock's film is based, actually penned his own sequel novel in 1982, prompting Universal to pursue their own follow-up.
Psycho II
was apparently planned to be a television movie with Christopher Walken as Norman Bates, but Anthony Perkins eventually came aboard to reprise his iconic role, and the production became so overwhelmed with press coverage and interest that the studio execs pursued a theatrical release. The bad news is that
Psycho II
is nowhere near as good as its lightning-in-a-bottle predecessor. The good news? It was made by a crew who cared about the project and wanted to honour Hitch, and the result is
a lot
better than expected.

Opening 22 years after the end of the first film, Norman Bates (Perkins) is declared to be cured of his insanity, and of sound body and mind. He is released back into society, despite the passionate pleas of Lila Loomis (Vera Miles), the sister of one of Norman's victims, who's convinced that the rehabilitated madman is going to kill again. Returning to his family home next to the Bates Motel, Norman takes up a job at a local diner, where he meets kindly young waitress Mary Samuels (Meg Tilly), who becomes homeless after a harsh break-up with her boyfriend. Feeling sorry for Mary and not wanting to be alone, Norman invites her to live with him. Norman sacks the new manager of the Bates Motel, and looks to fix up the place and return it to its former glory. But try as he might, Norman cannot shake the feeling that something is not quite right, as he begins receiving notes and phone calls from his "mother". Making matters worse, people begin to go missing around the motel...

Although Psycho II ostensibly looks like a needless cash-in sequel, it's a solid motion picture in its own right, a well-made and suspenseful thriller that rises above the grim standard for most horror sequels. Much of the credit has to go to writer Tom Holland, a newcomer at the time who went on to script Fright Night. There's a lot of head-slapping ambiguity during the opening act, as Holland and director Richard Franklin toy with us like a devious cat messing with a hapless mouse. The question looms about what exactly is happening, and if Norman really is insane again. Eventually, Psycho II begins revealing itself layer by later, leading to a shocking climax beset with surprises. Also beneficial is that Psycho II functions as a sensitive character study, observing the relationship between Norman and Mary which advances Norman's story in a fascinating way. Even if the film is not on the same level as Hitchcock's masterpiece, it's surprising just how intelligent and clever this sequel truly is, as it plots its own fresh path and doesn't try to recreate its predecessor.



Director Richard Franklin is a self-described student of Hitchcock; he worshipped the man's work, and even met him on the set of Topaz. He does lack Hitch's brilliant artistry and ability to generate shocks and chills, but Franklin's efforts are nevertheless effective. Recruiting Halloween's director of photography Dean Cundey, Psycho II is a handsome motion picture, exhibiting Hitchcockian influence in its lighting, framing, deliberate pacing and subtle clues about the true nature of what's going on. Nothing here is as masterful as the iconic shower scene, but Franklin stages a number of note-worthy set-pieces, using eerie shadows and creepy production design to enhance the mood and atmosphere. One huge misstep, though, is using the shower scene from the original film to open the picture. It feels like a cheesy gimmick, something one would see in a TV movie. Added to this, the score is not as chilling or memorable as Bernard Herrmann's remarkable contributions to Hitchcock's film.

The role of Norman Bates haunted Perkins throughout his career, and his performance here is one of the chief reasons why Psycho II works as well as it does. Bates is completely unlike '80s horror icons like Jason Voorhees and Freddy Krueger; whereas we enjoy seeing those characters kill and maim, we don't want to see Norman lose his sanity and kill again. Perkins is so utterly pathetic, yet heartbreakingly sympathetic as well, and we feel that he's earned the right to live peacefully after such a hard life. It's painful to watch this easily likeable man try to maintain his sanity, question what is real, face temptation, and even wonder if he's mentally stable. Perkins also brilliantly keeps us guessing; we wonder just what exactly is happening, and even when things slowly become clear at the end, even then you might not be sure. Alongside him, Meg Tilly (sister of Jennifer Tilly) provides great support; she brings a sense of innocence to the role of Mary, and she's beautiful, making for an ideal counterpoint to Bates. Even though Perkins reportedly tried to get Tilly fired after she revealed herself to have no knowledge of the original film or of Perkins' legacy, the pair share great chemistry, and their interplay is engaging. One of the movie's standout scenes is the climax involving Norman and Mary that's both thrilling and emotionally powerful.



Apart from Perkins, the only other returning cast member from the 1960 film is Vera Miles as Lila Loomis (formerly Lila Crane). Alas, her inclusion is one of the aspects of Psycho II that fails to sit right. She serves a purpose at the beginning of the movie, actively petitioning against Norman's release, but she has more than a cameo. Where the script leads her is frightening and unnecessary, turning this smart character into an idiotic, overwrought, revenge-minded harpy. Miles delivers a strong performance as Lila, but the proceedings here tarnish the character's name.

If Psycho II were a standalone thriller with no ties to Hitchcock's timeless masterpiece, it would be an exceptional movie, and perhaps would be more fondly remembered. But as a follow-up to one of the most "untouchable" movies of all time, it loses a few points, due to the fact that it simply is not Hitchcock's movie, and a few aspects are questionable. Still, Psycho II is much better than it had a right to be, further developing Norman's character, providing plenty of twists and chills, and staying true to the spirit of its predecessor. Not to mention, it's head over heels superior to a lot of horror sequels.

7.2/10

0 comments,
Reply to this entry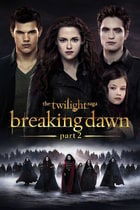 Posted : 2 months, 1 week ago on 29 September 2013 12:49 (A review of
The Twilight Saga: Breaking Dawn - Part 2
)
"My time as a human was over. But I've never felt more alive."
Heavens above, they finally did it. After four failed
Twilight
movies ranging from unwatchable to barely tolerable, the cast and crew behind the franchise have at long last figured out how to make this bullshit palatable. See, the past four films strived to faithfully adapt Stephenie Meyer's turgid novels with a straight face, but that all changes with 2012's
The Twilight Saga: Breaking Dawn - Part 2
. This time, returning director Bill Condon and the long-suffering cast seem to embrace the fact that the material indeed sucks, giving this final picture the chance to be the ludicrous joke that the fan-base don't seem to realise that it is. Cranking its ridiculous aspects up to eleven,
Breaking Dawn - Part 2
is quite simply
hilarious
, one of the funniest and most enjoyable movie-watching experiences of 2012. It's a brilliant parody of itself, and the end result, ironically, is more entertaining than the parody film
Vampires Suck
.

With Bella (Kristen Stewart) having finally made the transformation to vampire, she begins to feel out her new powers and deal with her thirst for blood with help from husband Edward (Robert Pattinson). Meanwhile, the couple's newborn daughter Renesmee (Mackenzie Foy) is growing at a rapid rate, and Bella is compelled to confront the fact that werewolf Jacob (Taylor Lautner) has imprinted his everlasting (paedophiliac) love on the infant. Word of Renesmee soon reaches the leader of the Volturi, Aro (Michael Sheen), who assumes that the Cullens have actually turned a child, which is against the rules and will apparently lead to the downfall of their kind for reasons that are never adequately explained. Because Aro has been seeking an excuse to kill the Cullens since the beginning of the franchise, he begins planning for war, while Edward's family recruit as many bloodsuckers as possible to help in the impending battle.

From the very first scene, it's clear that Condon and the actors are finally in tune with the material, finding the campy tone that we've wanted all along. Part 1 showed evidence of hilarious camp at times, but Part 2 embraces it entirely, giving us scene after scene of uproariously bad dialogue and stiff performances that are amusing as opposed to flat-out boring. Not having read Meyer's books, I cannot comment on the quality of the adaptation, but the dialogue here is absolutely killer. In an early scene, Jacob reveals that he has nicknamed Bella's newborn "Nessie," to which Bella angrily responds with "You named my baby after the Loch Ness Monster?!" Tears of laughter were shed. In another scene, Bella discusses the fact that her and Edward can have consistent sex 24/7, since they will never get tired. Furthermore, an early reveal of Bella the blood-thirsty vampire, hunting for animals to kill, is side-splitting. Couple the dreadful CGI with the campy cinematography and performances, and the end result had this reviewer on the floor gasping for breath. There's also a bizarre arm wrestling scene that defies explanation.



Unfortunately, the delirious hilarity of the first act begins to wane as the dramatic stuff kicks in, leading to a midsection that drags and only provides a few laughs here and there. It's during the second act that the missteps of the prior Twilight movies begin to emerge yet again, with mundane dialogue and uninteresting proceedings, crying out for better-judged pacing. Luckily, it's almost worth enduring the dreariness for the climax, when we finally get to the payoff. The ending of Meyer's novel was insultingly anticlimactic, but Condon and screenwriter Melissa Rosenberg rejig the climax, leading to a tremendous battle sequence that must be seen to be believed. Vampires with X-Men-esque abilities and vicious werewolves absolutely go at it; many bloodsuckers are decapitated, central characters are killed without remorse, one character opens up the ground to reveal a pit of goddamn lava, and Dakota Fanning is mauled by a fucking wolf. Best of all, Condon handled this sequence with utmost confidence. The digital effects remain terrible, but there's no lazy shaky-cam; it's easy to follow the mayhem. Believe me, it's awesome! But then Rosenberg literally introduces the "it was just a dream" conceit, which kind of undercuts the experience. If only the movie stuck to its guns and let that battle actually exist, Part 2 would've been even better. How ironic that this is an average movie that actually envisions a better version of itself...

To cap off the series, Breaking Dawn - Part 2 closes with a montage that recaps the prior movies, just to remind us about the journey we've taken. It's meant to be an emotional, weepy moment to allow the fan-girls to reflect on their memories, but it's actually funny because of how slight the montage truly is, validating yet again that nothing ever happens in these fucking motion pictures and showing just how little really has occurred over the franchise's ten-hour lifespan. It also fails to be moving. As a matter of fact, the final scene surrounding this montage is total fucking bullshit, finding the actors spouting woefully cheesy dialogue and staring at each other.



At this point, one has to pity the actors, who probably took the job not knowing exactly what they were in for and wound up being contractually bound to the goddamn franchise. To their credit, it genuinely looks as if the cast wanted to take the piss this time around, gleefully hamming it up and no longer taking the material with a self-serious disposition. Stewart is frequently uproarious, but it's Pattinson and Lautner who walk away with the show this time. Pattinson has openly stated that he hates Twilight and doesn't understand the love for Edward, and he seems to incorporate this hatred into his performance. He's very, very funny. Likewise, Lautner ostensibly knows that this is stuff is total shit, and loosens up big time. Plus, again, he's only shirtless in one scene. Holy shit! But the standout is Michael Sheen, who's very much aware of the film that he's in, and completely goes for broke. His performance is a whole lot of fun.

Let's get this perfectly clear: I am not endorsing Twilight: Breaking Dawn - Part 2 because it's a legitimately good motion picture. On the contrary, it's pretty poor, and it's especially awful if the filmmakers actually intended to make a straight-faced franchise closer. But Part 2 is a whole lot of fun in the same vein as The Room, and for the most part plays out as if the cast and crew wanted to give a great big "Fuck you!" to the fans, who (ironically) probably won't be unable to see the humour in the production and will take it with a straight face. Consummate trolling. Twilight haters, believe me when I say that Breaking Dawn - Part 2 is the Twilight movie that we've been waiting for since the beginning. It's a total blast. And it's even better that it finally spells the end of the Twilight franchise. It's over. It's actually over. Praise the film Gods!

5.9/10

0 comments,
Reply to this entry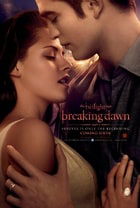 Posted : 2 months, 1 week ago on 27 September 2013 06:55 (A review of
The Twilight Saga: Breaking Dawn - Part 1
)
"No measure of time with you will be long enough. But we'll start with forever."
It has become the new "in" thing to hate the
Twilight
saga, to the extent that it would almost seem the fans are actually in the minority. The hate is also very justified. Unlike unfairly bashed great movies like James Cameron's
Titanic
, those involved in creating
Twilight
just do not seem to care; the writing is poor and unfocused, the characters are superficial, the dialogue is beyond awful, and all of the directors who have helmed a
Twilight
instalment exhibit minimal grasp on critical filmic concepts such as pacing and narrative momentum. And here we are yet again, with 2011's
The Twilight Saga: Breaking Dawn - Part 1
once more demonstrating that this stillborn franchise is still not worth a damn. Once again scripted with detrimental fidelity by Melissa Rosenberg, this fourth
Twilight
film is livened at times by moments of unintentional hilarity, but for the most part it's an agonising bore.

After three movies of brooding stares and playing hard to get, Bella (Kristen Stewart) and vampire Edward (Robert Pattinson) are at long last set to be married, but this upsets angsty werewolf Jacob (Taylor Lautner), who still clings to the hope that he has a shot with the girl who rejects him all the time yet takes every opportunity to teasingly lead him on. Following the disturbing ceremony, the newlyweds set off on their honeymoon to the Cullen's private island (?) in Brazil (??) for the long-awaited sexual intimacy. Bella unexpectedly falls pregnant, leaving the family bewildered and stressed, especially as the unborn grows as an exponential rate and seems to be attacking its mother from the inside (yes, these moments are every bit as hilarious as you can imagine). The werewolf clan decide to kill Bella and the baby for reasons too vague to go into, which prompts Jacob to take Bella's side, wanting to protect the manipulative whore who continually shows that she doesn't care about him.

The first three instalments in the Twilight saga gave Stephenie Meyer the opportunity to spread her Mormon (moron?) propaganda about abstinence, but Breaking Dawn actually begins with Bella and Edward tying the knot, meaning that the couple can at last engage in coitus (never mind that one of them is a walking corpse). Thus, the abstinence lecture has been replaced with anti-abortion propaganda. See, Edward wants Bella to terminate the baby, and even recruits Jacob to help convince her, but Bella is determined to martyr herself for the sake of the unborn foetus, for no reason other than because Stephenie Meyer is against abortion.



Because the Twilight movies have proved so lucrative for Summit Entertainment, and because they wanted to milk the cash-cow for everything it was worth, Breaking Dawn has been split into two features, a decision that only renders the experience excruciating rather than epic or rich. With the studio-mandated two-hour runtime in mind, Rosenberg and director Bill Condon slacken the pace to focus on superfluous dialogue and insignificant details that could easily have been excised. The dialogue is particularly subpar here, lacking so much as a modicum of wit. As with every Twilight movie, nothing happens in Part 1 until the last ten minutes. Okay, so some stuff does happen, but the events of this feature could have easily been compressed into a 30-minute opening act of a single cinematic adaptation of Breaking Dawn.

The Breaking Dawn novel is actually regarded as the instalment that even the fans dislike, as it's no longer a brooding high school romance but rather a convoluted fantasy-horror story that's also completely crazy. For those unaware, this is a story involving vampire-on-human sex (which leads to the bed breaking), an undead vampire being able to impregnate a human female (lol), and Edward giving Bella an emergency C-section with his fucking teeth. Such lunacy had the potential to make for a riotously campy motion picture, but because this film is PG-13, everything is muted and boring. At the helm here is Bill Condon, who has actually made some good movies in the past, but he clearly phones this one in. Breaking Dawn is visually drab and flat, carrying the look and feel of a low-rent television soap opera as opposed to a big theatrical release. To his credit, Condon does get comic mileage out of several scenes (intentional or otherwise), but there is only so much a director can do with this material. This is why the Twilight films are doomed with this set of producers and writers: a director is forced to include hundreds of pensive stares and as much cheesy dialogue as possible, forbidding them from producing their own spin on the story. Boldness is thus renounced in favour of bland fidelity, because it guarantees more bums in cinema seats.



The comedic highlight of Breaking Dawn - Part 1 is easily a scene in which CGI werewolves talk to each other, with Jacob being defiant, raising his voice and bickering with the others. It's one of the most unintentionally hilarious scenes of 2011, with the studiously hyperbolic voice acting, the awfully phoney digital effects, and the fact that the wolves are apparently speaking telepathically (???) since they aren't mouthing the words they say (???). Another highlight is the "birth" scene, when the infamous C-section occurs, brought to life with cinematography and editing to retain the PG-13 rating that winds up looking like an LSD trip. Similarly, Bella lapses out of consciousness, and the sight of Edward simply pushing in Bella's chest yelling "Come on!" looks completely, hilariously pointless. But the crowning achievement is the moment in which Jacob falls in love with Bella's infant daughter. It's such an unmotivated, WTF moment, and Condon executed it with maximum comedic impact, to the extent that the CGI newborn actually acknowledge Jacob's attraction. This reviewer was sobbing with laughter.

Against all odds, it would seem that the Twilight performers are only getting worse with each new film, sticking by the same old acting chestnuts and refusing to learn from their mistakes. Typical high school drama productions feature more convincing acting than the "performances" glimpsed here. Stewart and Pattinson were a real-life couple by the time this film was shooting, yet they still don't feel like credible lovers. They share no chemistry, and it doesn't help that the actors have seriously limited range, unable to properly convey emotions through facial expressions. Canines are more expressive, for fuck's sake. Lautner, meanwhile, continues his downward spiral, hitting rock bottom with this terrible performance full of forced intensity and blank expressions. Miraculously, Lautner only removes his shirt once during the entire movie. Progress at last! None of the other actors are worth mentioning, really. Everyone in the cast is so awkward and flat; they seem like aliens trying to impersonate human behaviour, spouting the most woeful dialogue imaginable in a forced fashion. It's also amusing to note that despite the intrusive score and the amusingly self-serious performances, this reviewer was utterly unaffected by everything; at no point did anything move me to tears, or even provoke goosebumps. It only prompted me to sleep.



Arguably, Breaking Dawn - Part 1 is the most tolerable Twilight movie so far, but only due to how unintentionally humorous it is at times. It's also exciting that with four pictures down, there is only one more agonising Twilight movie for this reviewer to endure. Still, Part 1 is appalling, and it fast becomes a chore to sit through with its monstrous running time. You'd be better off watching a few clips of the film's funniest moments as opposed to suffering the entire thing. In the right hands, Breaking Dawn could have been a beautifully campy treat, but Condon can only give the picture life at times, and even then it's difficult to ascertain whether or not he expected any of this shit to be taken seriously. Then again, nobody can take this shit seriously, and if any filmmaker expected such nonsense to be taken with a straight face...they failed.

2.8/10

0 comments,
Reply to this entry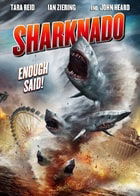 Posted : 2 months, 2 weeks ago on 23 September 2013 11:54 (A review of
Sharknado
)
"We're gonna need a bigger chopper."
As bad as movies from The Asylum normally are (and believe me, they are
terrible
), the studio's output often falls into the "so bad it's good" category, as they're pitched at the right tone to render them sufficiently enjoyable.
Sharknado
seemed like a can't-miss prospect, with its cheesy premise possessing the potential to become an enormously entertaining B-movie. What a shame, then, that the finished product is a total bore, implemented with staggeringly inept filmmaking and featuring a cast of actors who just don't seem to care. It would be foolhardy to expect quality from a film called
Sharknado
, but it's almost completely unwatchable, lacking the B-movie charm present in other films of this ilk.

When a freak hurricane hits the California coast, hundreds of sharks begin moving into the flooded streets, terrorising the populace and eating anyone in their path. Former world champion surfer Fin (Ian Ziering) feels that something is amiss, closing his bar and rounding up his friends - including ditzy ex-wife April (Tara Reid) and his daughter Claudia (Aubrey Peeples) - to get to safer ground. Unfortunately, the high-speed winds soon lead to the formation of several tornadoes, which pass through the schools of sharks and render them airborne. Thus, the stage is set for countless man-eating fish to be thrown onto the bad actors.

Sharknado is dreadful from the very first frame. The opening is baffling, with director Anthony C. Ferrante exhibiting no interest in properly establishing atmosphere or place. We immediately see sharks being sucked into a tornado, when a more skilful filmmaking team would've eased into it. It's more disastrous than you would imagine, as it denies us the time to get invested in the film and get in tune with it. The problem is only exacerbated by the tone-deaf editing, which is often harsh and jarring, in need of a proper rhythm. It's also difficult to discern what day it is at any one time, as the colour palette often changes. In one shot it's grey and cloudy, and in the next shot it's sunny and fine. It also looks as if stock footage was used, compounding this issue. It's bewildering that no editor failed to notice, and didn't even try colour correction to fix the issue. Then again, I doubt anybody involved in Sharknado really cared; the makers probably wanted to excuse all of the picture's glaring faults by saying "It's meant to be bad!" Unfortunately, it's not that easy to make a fun bad movie. Films like The Room and Plan 9 From Outer Space were the product of directors with visions who tried their hardest but obliviously fell short of the mark.



The digital effects team clearly did not care either, probably spending no more than two minutes on each VFX shot before moving on. Most dreadful is the interaction with the live action elements, as sharks do not often cause ripples in the sea, and splashes are poorly integrated with the live-action water. It comes with the territory, to be sure, but the best B-movies at least make an effort; last year's Bait 3D mixed practical sharks and halfway convincing CGI beasties to decent effect. Here, the over-reliance on blatantly awful CGI detracts from the experience. Hell, it's impossible to discern what types of sharks we're actually looking at. Aside from the terrible filmmaking, Sharknado also flaunts a cast of actors who've clearly given up on life. The only actor enjoying himself here is John Heard, who's woefully underused and exits the film in a sequence that's more uncomfortable than funny. Heard was in Home Alone and other recognisable movies, hence his short screen-time is a real bummer. Meanwhile, former Beverly Hills 90210 star Ziering is horrendous, while Reid put in zero effort. It's clearly stunt-casting for the novelty, but said novelty wears off quickly.

At times, Sharknado does deliver in the "so bad it's hilarious" department, but most of the time it's just plain bad, especially a ridiculously stupid scene during the climax involving a man leaping into a shark's mouth which provoked nothing but face-palming from this reviewer. Oddly enough, there is an art to creating good bad movies, but Sharknado falls woefully short. It's a tremendous waste of time and promise, and though it's destined to become a cult curiosity, it will not have the same legacy or reputation as something like The Room. Sharknado actually received a minor theatrical release, which is ludicrous. I feel gravely sorry for anybody who paid actual money to see this piece of shit in a cinema. It's maybe forgivable when broadcast on television since one can change the channel, but trapped in a cinema, doomed to endure 85 minutes of unwatchable guff? A suicide pill is more enticing.

1.9/10

0 comments,
Reply to this entry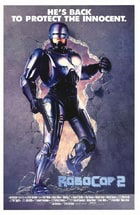 Posted : 2 months, 3 weeks ago on 18 September 2013 08:06 (A review of
RoboCop 2
)
"People want paradise, and they will have it."
Although sequels are usually perceived as worthless endeavours purely motivated by money, a follow-up to 1987's
RoboCop
made sense, as the flick introduced a richly-detailed world and a badass central hero, representing perfect fodder for future movies. However, sequelising
RoboCop
was a tall order, as director Paul Verhoeven created an ultra-violent masterpiece that stands the test of time, and maintaining such quality would be borderline impossible. With Verhoeven not available for
RoboCop 2
, veteran director Irvin Kershner (
The Empire Strikes Back
) was recruited, while iconic graphic novel writer Frank Miller handled the screenplay. Despite the creative team change, the resulting flick feels like a surprisingly organic continuation of Verhoeven's original film, as well as a damn fine motion picture in its own right. Though not as good as its predecessor,
RoboCop 2
is great fun, benefitting from exciting action sequences, impressive production values and sharp writing. It deserves a lot more credit than it receives.

The police officers of Detroit are once again on strike, as the city is in the throes of crippling debt and the OCP corporation seeks to privatise Detroit's assets. However, RoboCop/Alex Murphy (Peter Weller) is still on the streets, working to fight crime and corruption despite being hopelessly outgunned. A vicious new narcotic has hit the streets, nicknamed "Nuke," the production of which is overseen by a madman named Cain (Tom Noonan). Murphy's mind is still plagued by memories of his former life, which is perceived as a weakness by OCP, who begin working on "RoboCop 2," a new generation of police protection without any emotional trauma. With Cain being chosen to be OCP's guinea pig for RoboCop 2, it's down to Murphy and his partner Anne Lewis (Nancy Allen) to protect the streets of Detroit as it plummets into an urban nightmare.

It was Verhoeven's sense of humour and proclivity for humour which allowed RoboCop to soar, as it contained a hilariously plausible vision of the future. RoboCop 2 thankfully retains this material, interrupting the story proper at times for uproarious satirical commercials and ridiculously upbeat news reports. And when OCP conduct major repairs on Murphy/RoboCop, they program him with a whole new slate of directives decided upon by several board members. The resulting image of a politically-correct, committee-designed RoboCop is viciously funny, and all the more relevant in this day and age. It's this type of material which keeps RoboCop 2 feeling fresh, taking the story to its next logical place with ample creativity. The film especially succeeds when it delves into the personal life of Murphy, who is haunted with memories of his old life but is continually told by his handlers that he's a machine, not a person. It's a tragic state of affairs, deepening Murphy's character and giving the story some emotional heft. However, it feels as if more could have been done with this aspect of the narrative. Weller himself has stated that a number of character-driven moments were deleted, much to his bewilderment.



Unlike the universally detested RoboCop 3, which sanitised the character by placing him in PG-13 territory, RoboCop 2 is a gleefully R-rated actioner, revelling in the same level of ultra-violence that defined the original film. In fact, the blood and gore here is borderline NC-17 stuff. Whatever the faults with RoboCop 2's screenplay, this sequel is a deliriously entertaining blockbuster, full of great action set-pieces assembled with a deft hand. Director Kershner did helm the best Star Wars movie, after all, and thankfully his talent is all over the screen here. The movie especially springs to life in its action-heavy final act, climaxing with an unforgettable smackdown between RoboCop and the much bigger RoboCop 2. Produced before digital effects were the go-to tool, the movie relies on spectacular rear projection, stop-motion animation and puppetry, giving way to some genuinely mind-blowing moments that remain pretty darn cool. It sustains the same texture which defined the first film, with big guns and plenty of blood squibs, delivering what we've come to expect from a RoboCop adventure. RoboCop 2 is not quite as smooth as Verhoeven's film, as the pace does lag occasionally, but it's not overly bothersome.

Stepping back into the elaborate robotic costume, Weller remains perfect as Murphy/RoboCop, nailing the role's physical requirements while also giving the character a degree of depth. In a number of scenes, there's genuine subtlety to Weller's performance, giving us the sense that there is humanity lingering deep within the big guy's tough, metallic exterior. Nancy Allen also returned here to reprise her role as RoboCop's female partner, and it's nice to see her again, even if she doesn't have an overly large role in the story.



Despite the criticism it has received and the dissatisfaction that Weller has expressed over the final product, RoboCop 2 is a worthy follow-up which effectively builds upon the first movie and never tarnishes its legacy. Interestingly, Miller's original script for the film was labelled as "unfilmable" by the producers, who subsequently ordered extensive rewrites. In the years to follow, though, Miller's vision was translated into comic book form, and Miller held no ill will against the film; in fact he makes a cameo appearance. RoboCop 2 never parallels the excellence of 1987's RoboCop, but it does replicate its spirit, rendering this the only RoboCop production apart from the original that's worth watching. The less said about RoboCop 3 and the television series, the better.

8.2/10

0 comments,
Reply to this entry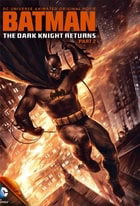 Posted : 2 months, 3 weeks ago on 17 September 2013 11:02 (A review of
Batman: The Dark Knight Returns, Part 2
)
"Tonight I am going to maintain order in Gotham City."
Successfully adapting Frank Miller's groundbreaking comic book series
The Dark Knight Returns
for the screen represented a daunting challenge for any moviemaking team, as it's often perceived as unfilmable. But executive producer Bruce Timm and his team at Warner Bros. Animation rose to the challenge nevertheless, creating a two-part epic for the fifteenth and sixteenth instalments of their series of DC Universe animated original movies. 2012's
Batman: The Dark Knight Returns, Part 1
proved to be a successful endeavour, but
Part 2
is even better, an amazing conclusion that satisfies on practically every level. It's a lavishly-produced animated movie that confidently stands on its own, drawing interpretations from the source material to create a smart, thematically dense and ultraviolent Batman story that belies its modest straight-to-video origins.

Picking up from where Part 1 ended, Part 2 finds Two Face and the Mutant Leader defeated, with the Mutant Gang becoming fractured as a result. When Commissioner Gordon (David Selby) retires, the new police commissioner, Ellen Yindel (Maria Canals-Barrera), declares Batman to be an outlaw, and begins aggressively working to arrest the Caped Crusader. Bruce Wayne (Peter Weller) is sparked back into action when the Joker (Michael Emerson) stages an escape and mass murder on live television, hitting the streets to plot his next elaborate killing spree. With an apocalyptic nuclear crisis looming which involves Russia, the President recruits Superman (Mark Valley) to deal with both the Dark Knight and the Russians.

Batman: The Dark Knight Returns, Part 2 features a host of familiar faces for anyone immersed in Batman lore; not only Commissioner Gordon and Alfred, but also Selina Kyle, who has an integral role in the film. What's interesting about the The Dark Knight Returns is the sheer brutality and intelligence that it introduces, retaining a lot of the facets that made Miller's comic book such a standout back in the 1980s. The source material is fundamentally R-rated, and the makers here did as much as they could within the restraints of a PG-13 rating, even including a faithful representation of Bruno, a topless muscular female with Nazi swastikas covering her nipples. The story also reimagines several characters; Batman's age is factored into the tale, as he's not as fast or as strong as he used to be. Likewise, Selina Kyle is not what she used to be, and you're in for a shock if you expect her to be as slim and sexy as she once was. Unfortunately, like its predecessor, Part 2 lacks the voiceover narration of Miller's books. The exclusion is not as glaring as it was in Part 1, but the occasional window into Batman's inner psyche would've made for a more complete experience, especially since voiceover was used for 2011's Batman: Year One.



For a straight-to-video production, The Dark Knight Returns, Part 2 features extraordinary visuals, with fluid, detailed animation evoking the pages of Miller's miniseries. The action set-pieces are particularly impressive; you feel every brutal punch, kick and takedown. And director Jay Oliva does not baulk from showing violence, orchestrating some exceedingly bloody images which render this adaptation inappropriate for young fans of the Caped Crusader. Some scenes are especially visceral and dark, most notably when the Joker wanders through an amusement park with a batarang jutting out of his eye, casually shooting all the innocents in his path. It's chilling to see such a massacre, and the Joker's last laugh is disturbing. Added to this, the score by Christopher Drake is stunning. To witness such technical accomplishments in a straight-to-video project like this is nothing short of a miracle.

Without a doubt, the crowning achievement of The Dark Knight Returns, Part 2 is the showdown between Batman and Superman, a sequence that many nerds have dreamed about seeing for years. It's incredible to see the Dark Knight in an armoured suit standing his ground against Superman, putting both his skills and smarts to use as he goes toe-to-toe with his the invincible Kryptonian. Each iconic moment from Miller's story is thankfully given its due attention, rendered with gorgeously detailed animation. And it's not just a battle of punches and kicks, but a confrontation of ideologies, too; Superman maintains that Bruce has crossed a line, while Batman highlights that the Man of Steel has sold out and forgotten what he stands for. Furthermore, the voice acting is superb. Weller's voice as Bruce Wayne/Batman was a bit weary in Part 1, but he becomes gruffer here, transitioning from worn-out geriatric to hardened crime fighter. Ariel Winter, meanwhile, continues to give the production some spirit, and Mark Valley makes for a perfectly good Clark Kent/Superman. Fortunately, Michael Emerson ably steps into the role of the Joker; he's no Mark Hamill, but he is creepy and menacing.



Even though the combined running time of the two parts of The Dark Knight Returns is less than Christopher Nolan's The Dark Knight Rises, the production "out-epics" Nolan's trilogy capper in every way. Whereas Nolan insists on moralistic discussions that unreasonably prolong the lengths of his films, The Dark Knight Returns is lean and smart, and its muscular action scenes absolutely shit on Nolan's set-pieces. On the whole, The Dark Knight Returns takes the breath away. Part 1 was great, but Part 2 is the real meat and potatoes, going for the jugular and never letting up. This may not be the live-action Dark Knight Returns adaptation that fans have wanted since 1986, but it's about the best that we can expect from a straight-to-video animated production. And if this is the only adaptation we ever get, that's perfectly fine.

8.5/10

0 comments,
Reply to this entry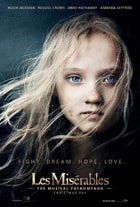 Posted : 2 months, 3 weeks ago on 16 September 2013 01:00 (A review of
Les Misérables
)
"Now Prisoner 24601, your time is up and your parole's begun."
Starting life as a novel by Victor Hugo in 1862,
Les Misérables
was subsequently transformed into a lavish stage musical in 1980, and in the decades to follow it has been performed countless times, even picking up eight Tony Awards following its Broadway debut in 1987. It's a theatre mainstay, and its reputation speaks for itself. But as a movie - or, more specifically, as this movie directed by Tom Hooper -
Les Misérables
is awful. It shouldn't be hard to make a great film out of the source material, yet Hooper and the cavalcade of screenwriters managed to fuck it up, and the product is a wasted opportunity considering the talent and budget. It's a through-and-through slog, a borderline unwatchable piece of shit that stands as one of 2012's worst movies. Even
Paranormal Activity 4
was better than this.

Set in the 19th century, Jean Valjean (Hugh Jackman) has endured years of hard labour as punishment for a loaf of bread he once stole. At long last released from prison on parole, Valjean sets out to make a new life for himself, but is pursued by police inspector Javert (Russell Crowe), who's determined to once more imprison the ex-con. Reinventing himself under the new identity of Monsieur Madeleine, Valjean encounters lowly prostitute Fantine (Anne Hathaway), who's on the verge of death and has an illegitimate daughter, Cosette (Isabelle Allen). Following Fantine's demise, Valjean rescues Cosette from the clutches of her wicked guardians (Sacha Baron Cohen and Helena Bonham Carter), and raises her as his own. Years later, Cosette (now played by Amanda Seyfried) falls in love with student revolutionary Marius (Eddie Redmayne), who plans to take part in an uprising against the British monarchy.

To say the least, the narrative of Les Misérables is labyrinthine and convoluted, requiring a skilful touch in order for it to work. Unfortunately, this picture is stuck with Hooper, who's not cut out for the project. None of the characters rise above one-dimensional throughout the punishing 160-minute runtime, which is a huge problem since there are so many of them and our investment in the story is reliant upon our desire to watch them succeed. Character relationships are particularly unformed and superficial, most notably the love between Cosette and Marius that comes out of nowhere and makes no impact. Meanwhile, Javert's efforts to recapture Valjean simply makes him look like a lonely man with nothing else to live for. It might work on stage, but in a motion picture it seems silly, and a late scene involving Javert comes off in hugely bad taste because Hooper seems to judge the character, telling us that he's a cardboard villain who deserves to die a horrific death. The problem is that there's no downtime between the songs; it's on all the time, denying us the little character moments necessary to properly develop these people. If the intention was to develop them through the songs, Hooper failed. With absolutely no depth to anything that happens, Les Misérables is a strained, meandering watch devoid of emotional oomph.



The big gimmick of Les Misérables is the well-promoted fact that the performers actually sung the tunes live on-set, rather than lip-syncing to pre-recorded tunes. Reportedly, the creative decision was to strip theatricality out of the production, rendering this musical raw and realistic. But musicals aren't realistic in the slightest, as nobody in real life spontaneously sings while backed by a sweeping orchestra. Without the sense of well-rehearsed theatricality, Les Misérables feels utterly lackadaisical and drab, ironically keeping us more at arm's length. It's a problem that 99% of the spoken words in the movie are sung, because none of the tunes are memorable. You will not come away from the movie humming any tunes or singing any lyrics; in fact barely any of the songs actually register as songs. Hooper's approach in itself is not flawed in theory, but the execution is outright catastrophic, without so much as a modicum of visual flair or style.

It would seem that a lot of the big issues with Les Misérables stem from the ugly cinematography. Indeed, the compositions here are either woefully pedestrian or downright wrong-headed. The art of cinema facilitates close-ups that aren't possible on stage, allowing us to get closer to the actors and see their nuanced performances. Hooper clearly knew that fact, because that's literally all he does, for more or less every single song that's performed. The effect is disastrous, making for an oddly claustrophobic experience despite the ostensibly large scope. Worse, Hooper and director of photography Danny Cohen display little understanding of such basic principals as head room and looking room, making this a definitive masterclass in how not to shoot a movie. Bafflingly, too, there's no sense of grandeur or majesty to the movie. Whereas musicals like Sweeney Todd feature brilliant dolly and crane shots that keep us under the filmmaker's thoughtful spell, Hooper's handheld compositions look rushed and half-hearted, with actors even going out of focus on a constant basis. The fact that the actors performed the songs live meant that the best musical take had to be used, technical merits of the take notwithstanding. At one stage, Jackman actually bumps into the camera, which destroys the illusion. With the picture being shot digitally, Les Misérables looks like a cheap BBC production, though there are several made-for-TV period movies that look more majestic than this (see 1984's A Christmas Carol).



The actors, bless their hearts, give it their all, but are ultimately let down by the painfully mediocre filmmaking surrounding them. Hathaway is in a league of her own, generating the movie's sole moments of genuine emotional pathos with her rendition of I Dreamed a Dream. The actress received a lot of attention and acclaim, and she deserves it, making it all the more unfortunate that Hooper keeps the camera so close the entire time, failing to do anything visually interesting with her performance. Jackman similarly commits to the film as Valjean; his singing is marvellous, and he conveys emotion extraordinarily well. On the other hand, Russell Crowe has a tough time with Javert - his voice is better suited for rock music (he is in a rock band, after all). As a result, a lot of Crowe's singing is noticeably flat. The only other actors who make an impression are Sacha Baron Cohen and Helena Bonham Carter, providing some outstanding comical relief.

A $60 million Les Misérables movie has no business being this cold and detached, but that's exactly what Tom Hooper manages to do. His understated style worked for The King's Speech, but he's positively lost here. Les Misérables alternates between tediously boring, ludicrously amateurish, and halfway interesting, the latter of which is mainly thanks to Anne Hathaway, who's gone after the first half-hour.

2.9/10

0 comments,
Reply to this entry