"No matter what happens. No matter what you see. Stay strong."
Let's get the obvious out of the way first: Insidious: Chapter 3 is not as good as the first two Insidious movies, which is disappointing to a certain extent. However, it still confidently rises above the usual low standard for horror movies in this day and age (it's better than Ouija and Annabelle), and in this case, that's just good enough. This second sequel to 2010's Insidious sees usual franchise director James Wan reverting to a producer role, leaving long-time collaborator Leigh Whannell to fill the director's chair (Wan was preoccupied with Furious 7). Whannell, who co-wrote the previous Insidious movies, is not as competent as his predecessor, but Insidious: Chapter 3 is by no means a bust, serving up an interesting prequel angle and still containing a handful of worthwhile horror sequences.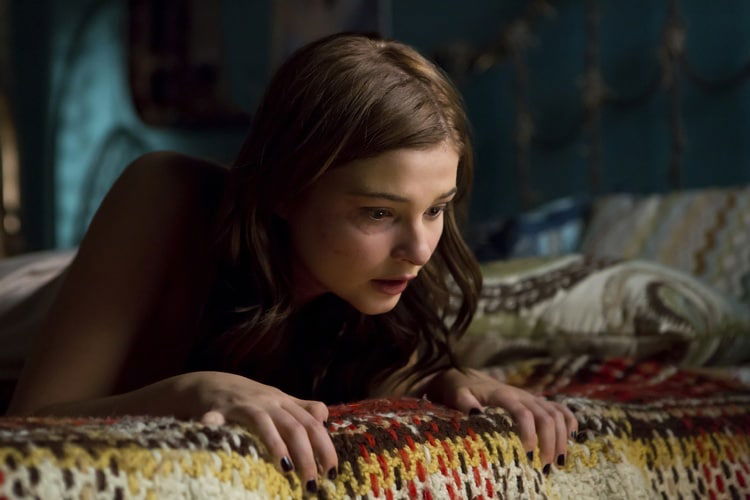 Still devastated over the loss of her mother, 17-year-old Quinn (Stefanie Scott) is attempting to get into acting school, while her overworked father Sean (Dermot Mulroney) struggles to keep the family together. Wanting to make contact with her late parent, Quinn turns to noted psychic medium Elise (Lin Shaye), who has renounced her practise due to previous experiences that utterly drained her. Nevertheless, Elise agrees to help, but whilst communicating with the other side, a sinister entity latches itself onto Quinn. The demon begins to wreak havoc on Quinn's life, leaving her bedridden after a car accident. Powerless to fight the evil, Quinn and Sean turn to Elise, desperate for help, while unproven internet ghost hunters Specs (Leigh Whannell) and Tucker (Angus Sampson) also help out as best they can.
Chapter 3 is not as scary as the first two movies, and it's certainly nowhere near as terrifying as Wan's surprise hit The Conjuring. Whannell was visibly finding his feet as a director here, with a heap of jump scares as opposed to the more carefully-crafted scenes of terror that Wan can now pull off in his sleep. Indeed, the issue here is the lack of anticipation; Wan's movies have the ability to keep us on the edge of out seat for minutes at a time, waiting for something to happen, but Chapter 3 comes up short in this respect. With that said, however, there are some spooky moments that do work, and some of the jump scares do their job reasonably well. The film also introduces some unsettling new demons, with the primary antagonist looking sickly and gross, a nice change of pace from the "Lipstick Demon" or the old lady from the previous pictures. Insidious: Chapter 3 looks slick and refined, with the expectedly modest budget ($10 million in this case) being put to great use. The visuals are bolstered by the typically creepy score courtesy of franchise veteran Joseph Bishara, though the trademark Insidious theme is not used as much as expected.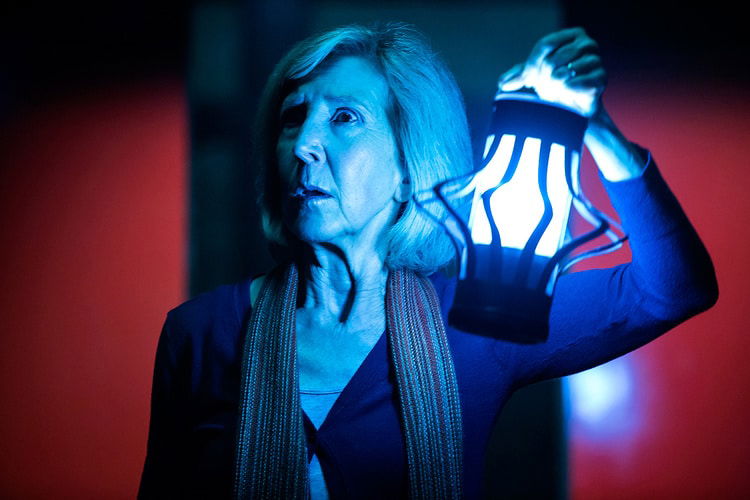 Being a prequel, Chapter 3 does strive to serve as an origin story of sorts, finding Elise already haunted by the presence of the old lady who eventually kills her. It also traces Elise's working relationship with Specs and Tucker (even though the webisodes for the second movie already revealed how they met). The prequel angle is in no way novel, and now seems customary for any prominent horror franchise, yet it's still interesting to see, in spite of some overly cutesy prequel touches. What's interesting about Insidious: Chapter 3 is the surprising emotional heft and thematic depth to the narrative, with Sean struggling to move on after the tragedy of losing his wife, straining his relationship with his children. The plot is put in motion by Quinn, who only wants psychic intervention to get closure with her late mother, and the climax is unexpectedly powerful due to this. It's certainly a different dynamic compared to the first two Insidious pictures.
Shaye has always been a pleasure to watch, and Insidious: Chapter 3 gives her a welcomely larger role in the proceedings. As ever, Shaye is note-perfect here as Elise, oozing gravitas and charm, and she's also totally believable as a psychic medium. Equally impressive is newcomer Stefanie Scott, who's easy to connect and sympathise with. Whannell deliberately chose a real teenager as opposed to a twenty-something like most Hollywood movies, and it's a nice touch that enhances the production. The rest of the ensemble submit solid work as well, with the likes of Mulroney, Sampson and director Whannell all hitting their marks. James Wan even has a cameo, which is a nice touch.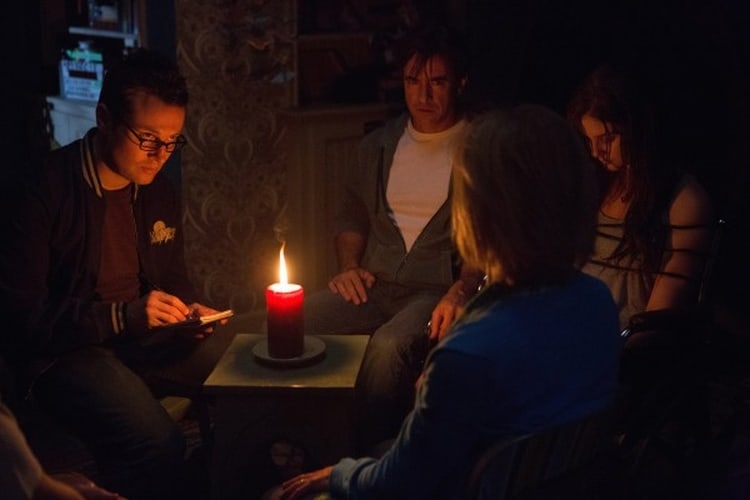 Insidious: Chapter 3 has its problems, with a screenplay that occasionally lacks focus, and with a shortage of memorably scary sequences, but it's a decent effort on the whole, and it will be interesting to see if Whannell continues his path of spooky filmmaking after carving out a career as a writer and actor. Too many horror franchises feel compelled to move beyond a trilogy, with the likes of Saw (another Wan/Whannell series) and Paranormal Activity sullied by endless sequels. Although more Insidious films may be enticing simply because this is better-than-average horror franchise, this is the ideal time to close the book on the series and call it quits, especially with the law of diminishing returns already in effect.
6.3/10