"We go down the Mississippi, but we hit up all the action!"
The latest feature to be written and directed by the filmmaking team of Anna Boden and Ryan Fleck (Half Nelson), 2015's Mississippi Grind is old-fashioned all the way through to its core, evoking motion pictures from the '60s and '70s with its unhurried pacing and beautifully filmic cinematography. Taking notable inspiration from the likes of Five Easy Pieces and 1974's The Gambler, this is a motion picture about gambling, but it's not concerned with the usual glamour associated with Las Vegas or Atlantic City. Instead, Mississippi Grind is more dramatic, providing an unusually solemn, incisive examination of a potentially destructive hobby. The film's appeal is not derived from casino action, but rather from the interplay of the two fascinating central characters.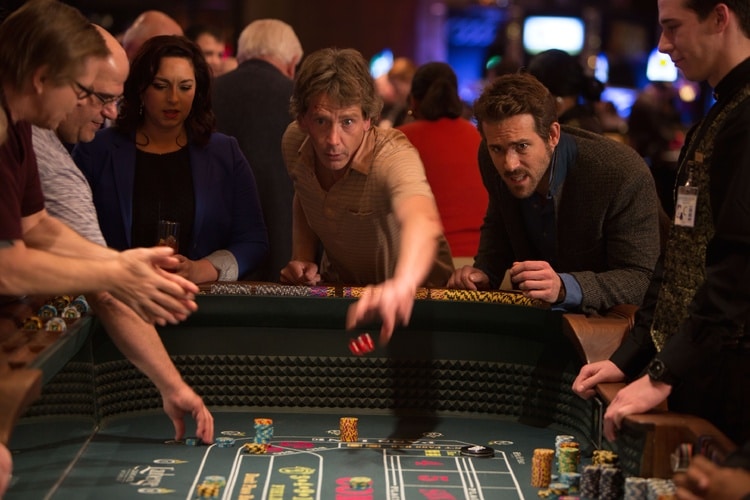 In Iowa, self-destructive gambling addict Gerry (Ben Mendelsohn) is stuck in a serious rut. Due to his addiction, Gerry has lost his wife and child, while a loan shark also threatens violence if he doesn't pay his debts. By chance, he meets fast-talking drifter Curtis (Ryan Reynolds) during a game of poker, and the two strangers find themselves drawn together by their shared hunger for gambling in all its forms. Becoming fast friends, Gerry and Curtis look to score big, deciding on an impromptu trip down to New Orleans for a high-stakes poker tournament. Hitting the road, the pair bond as they gamble at every turn, but Curtis gradually begins to understand the depths of Gerry's personal problems.
Mississippi Grind delves into the serious ramifications of a gambling addiction, serving as an effective character study of Gerry, who continually yearns for the thrill of watching a dog race or rolling a dice, counting down the seconds until he gets to leave his menial job and return to a casino. In the very first scene of the movie, Gerry is seen listening to a CD about observations on human behaviour, educating himself on how to tell if a person is bluffing at the poker table. Mississippi Grind is episodic in its road trip structure, but there's a proper narrative through-line and all the vignettes come together in a cohesive fashion. If there's an issue from a storytelling perspective, it's that the ending doesn't quite mesh with the rest of the movie, as the script begins to veer more into wish-fulfilment territory, clashing with the otherwise realistic tone.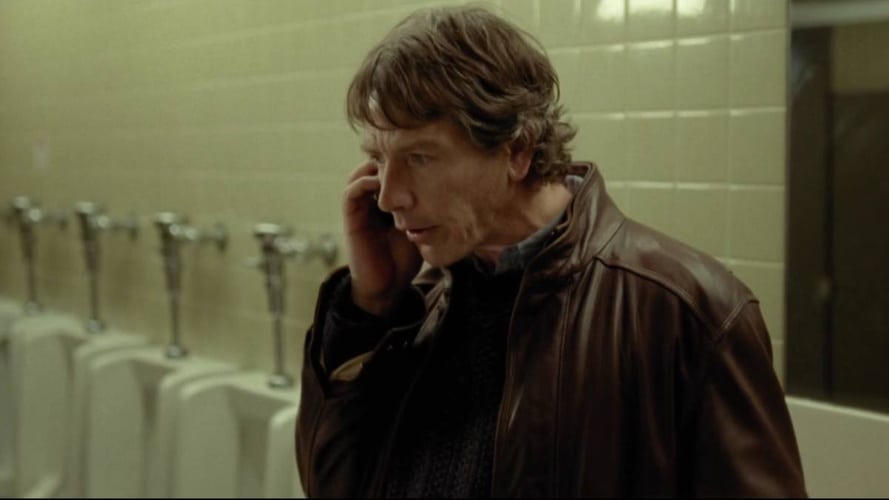 The decision to shoot on 35mm film stock enhances both the sense of atmosphere and the old-fashioned vibe, and it makes the movie look more expensive than a digital production. The non-flashy cinematography (by Andrij Parekh) is effectively vérité at times, too, especially when Gerry and Curtis hit the liquor, and the visuals are supplemented by a pleasant soundtrack of rhythm and blues tunes. But it's the strong performances and astute characterisations that keep Mississippi Grind compulsively watchable from start to end. Accomplished character actor Mendelsohn is note-perfect as Gerry, masking his natural Australian accent to espouse a wholly convincing American drawl that feels entirely lived-in. Alongside him, Reynolds (in a role meant for Jake Gyllenhaal) is enormously charismatic and energetic, displaying his strong dramatic chops that we rarely get to see. He's nicely subdued as well, never coming across as showy, and even though this isn't a comedy, there are some moments of tender humour which make Curtis seem more innately human. Mendelsohn and Reynolds are so great together, registering plenty of bromantic chemistry. Appealing support is also provided by Sienna Miller as Simone, a caring prostitute who touches Curtis' heart, while Analeigh Tipton shares a few sweet moments opposite Mendelsohn as Simone's friend Vanessa. There are a lot of really nice scenes peppered throughout the movie, especially when the two boys find themselves in the company of their female companions. 
Mississippi Grind doesn't snowball into anything revolutionary and it's hard to walk away truly loving it, but it's nevertheless a competent motion picture bolstered by strong performances and focused filmmaking, and that's good enough to warrant a recommendation. The pacing is leisurely, and it does require patience, but there are plenty of pleasures to extract from this involving drama if you choose to give it a shot.
7.3/10