"Oh, I've killed before, and now I'm gonna have to do it again."
It has been stated before and it deserves to be repeated: Alfred Hitchcock's Psycho did not need to be sequelised. But that didn't stop sequels from materialising, leading to the unexpectedly strong Psycho II and the underwhelming Psycho III. Released in 1990, Psycho IV: The Beginning is the final instalment in the Psycho franchise (save for the remake and the recent TV show), and the last motion picture to feature Anthony Perkins in his most iconic role. Although the last two sequels were released theatrically, Psycho IV debuted on cable television, hence it's a fairly low-key affair, for better or for worse. The good news is that this fourth movie is better than Psycho III, and is actually a fairly decent movie in its own right, but of course it falls far short of the timeless classic that spawned it.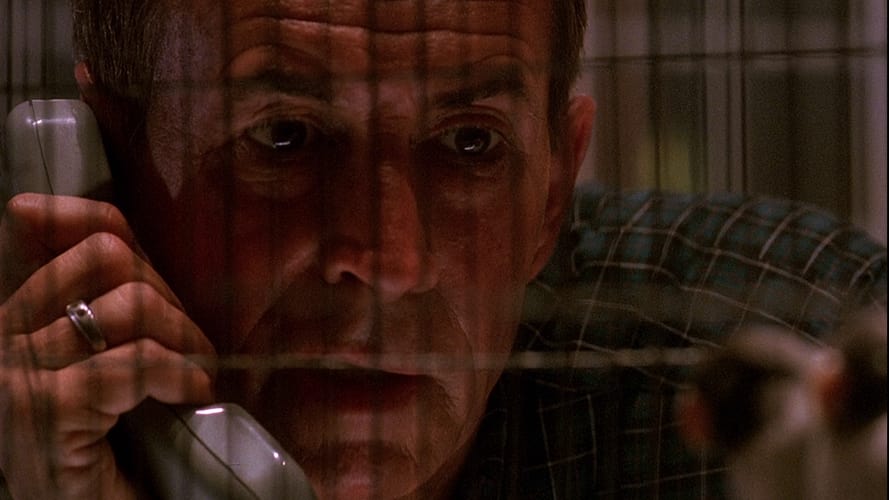 Rather than another murder spree for Norman Bates (Perkins), Psycho IV functions as a prequel of sorts, which is tradition for horror franchises. Norman now lives peacefully with his wife Connie (Donna Mitchell), who informs him that they are having a baby even though Norman is vehemently against continuing the Bates lineage. Late one night, Norman calls into a late-night radio show hosted by Fran Ambrose (CCH Pounder) who's covering the topic of why sons kill their mothers. Calling in under the pseudonym of 'Ed' (presumably a nod to Ed Gein, the serial killer whom Bates is based on), Norman relays the tale of his younger years when he lived with his mother Norma (Olivia Hussey). A controlling, demanding woman with severe mood swings, Norma psychologically abused Norman (played as a teenager by Henry Thomas) and repressed his sexuality, driving him to commit murder. And as he tells his story on the radio, Norman also explains that he has the urge to kill just once more...
For a television film, Psycho IV was a fairly ambitious project. After all, it follows in the footsteps of Hitchcock's immortal classic and was even penned by Joseph Stefano, who wrote the screenplay for the 1960 film (adapting Robert Bloch's novel). Even though there's a IV in the title, one doesn't need to have seen the other sequels in order to watch this one - Psycho IV plays out as more of a direct sequel to Hitchcock's movie, though II and III aren't exactly contradicted either. Whereas Norma has been heavily discussed in previous films, this is the first instalment to feature scenes of her when she was alive, providing a firsthand glimpse of Norman's upbringing. However, the relationship is not as layered and nuanced as perhaps it should, with Norma written as an outright evil character. Psycho IV also misses the chance to do something more novel with Bates' backstory, not to mention Stefano neglects the dark comedy aspect that was most notably present in the prior sequels, making this a very serious affair.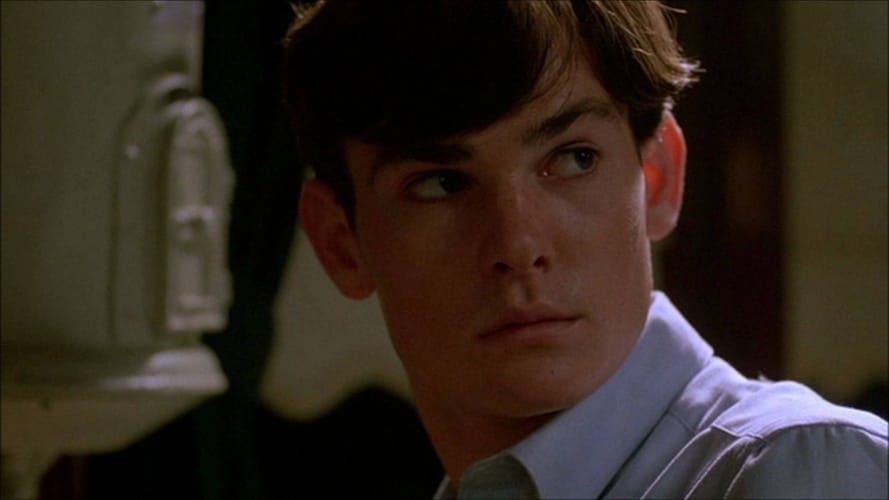 Despite the problematic writing, Psycho IV nevertheless does its job well enough. At the helm was Mick Garris, who also directed the likes of Critters 2 and Sleepwalkers. Working from a modest budget, the movie is fairly basic in its cinematography and direction, lacking the spark of visual elegance previously provided by Hitchcock and Richard Franklin (Psycho II). A defter cinematographer might have made the picture more exciting, yet it's still competent enough, especially for a TV movie produced in 1990. Murder scenes are often thrilling, particularly the intense scene of Norman poisoning his mother and her lover, and Garris keeps the movie chugging along at an agreeable pace for its modest 96-minute duration. The score, composed by Graeme Revell (The Crow, Sin City), often slavishly recreates Bernard Herrmann's iconic sound, yet it's mostly effective.
Perkins, who had directed Psycho III and was perpetually associated with Bates, is note-perfect as to be expected, effortlessly slipping back into his notorious role as if no time had passed. It's hard not to like Perkins, with his boyish good looks and limitless charisma, which gives the film an edge. Meanwhile, Henry Thomas, who was so adorable in Steven Spielberg's E.T., is a superb young Norman Bates, managing to mimic Perkins' traits without coming off as forced - it's easy to accept that this is the same character. He's one of the film's main assets, and he's sympathetic despite the awful acts he commits. And as Norman's mother, Hussey does her best with the overly one-dimensional role, believable as both a loving mother and a cruel sadist. She's also incredibly beautiful. Worth noting that Hussey actually appeared in 1974's Black Christmas, one of the many slasher films that was inspired by Hitchcock's Psycho. The rest of the ensemble are serviceable, with Pounder making a particularly good impression as the radio host.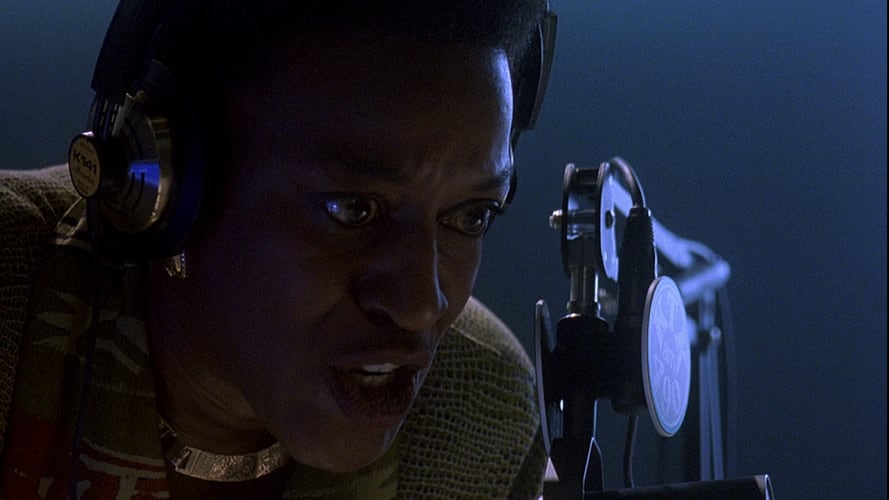 Psycho IV is frequently criticised, often unfairly so. Of course it pales in comparison to the first movie, but basically every horror movie does. What matters is that it's not an awful sequel, and it doesn't tarnish the franchise. Added to this, it's an improvement over Psycho III, and it's at least admirable that the movie doesn't turn Bates into a mindless slasher like Jason Voorhees or Michael Myers. Though not scintillating, Psycho IV is a perfectly respectable way to close the series, and a fine way to conclude the story of Norman Bates, who still retains sympathy and humanity thanks to Perkins' fine, nuanced portrayal.
6.2/10