"Trust you? Trust you? Because of you, the head of the World Health Organisation is dead and Harry Potter has AIDS."
It's difficult to defend 2016's Grimsby as a legitimate motion picture, as it's moronic and gross in equal measure, but this is entirely by design. As a piece of brainless entertainment, Grimsby delivers with assurance, though it caters to a specific niche audience. It's very much in line with the previous works of the rambunctious Sacha Baron Cohen, retaining the vulgar, disgusting, politically incorrect tone previously beheld in Ali G Indahouse, Borat, Brüno and The Dictator. Indeed, anybody expecting a tasteful comedy has come to the wrong place. But even though Grimsby is silly, it's also a very, very funny movie which will prove to be enormously entertaining for those in the right mindset. And in an age where ballsy R-rated comedies are a rare commodity, it's relieving to witness a movie as uproarious and gleefully bold as this.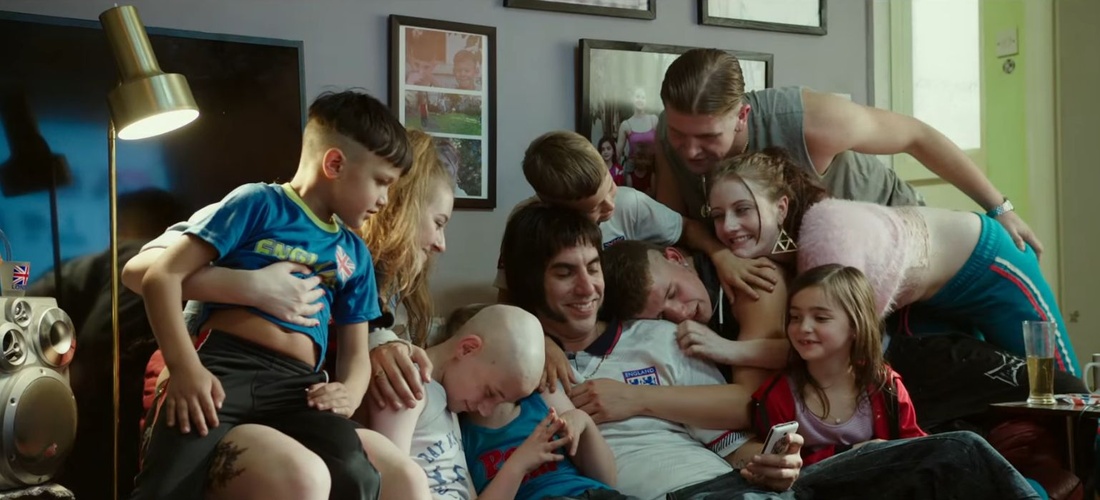 Separated as kids following the death of their parents, brothers Nobby (Cohen) and Sebastian (Mark Strong) follow decidedly different life paths in subsequent years. Nobby is a dim football hooligan with a lusty girlfriend (Rebel Wilson) and eleven children, living in the working-class town of Grimsby in Northern England. In stark contrast, Sebastian is a suave and accomplished spy for MI6. After 28 years apart, Nobby learns of Sebastian's whereabouts, and inadvertently interrupts his brother as he tries to thwart an assassination attempt on philanthropist Rhonda George (Penélope Cruz). Sebastian is targeted for capture and wants nothing to do with Nobby, but has no choice but to return to Grimsby with his deadbeat brother to try and evade both the authorities and various assassins. In over their heads, Sebastian teams up with Nobby to stop a devastating terrorist attack, while Nobby tries his hardest to build a proper relationship with his brother.
Grimsby plays out like a Jason Bourne or James Bond adventure, complete with espionage and globe-trotting, but just so happens to feature Cohen as a bumbling football hooligan in addition to a more seriously-minded spy character. To punch up the visual style and properly handle the movie's non-comedic elements, Cohen brought in French action director Louis Leterrier (Now You See Me, Transporter 2), who bestows the material with his agreeable brand of energy and panache. Action scenes are thrilling and well-choreographed, and the picture moves at a breathless pace - it's consistently watchable and never boring. It's certainly the most technically accomplished of all Cohen's comedies to date. It's enjoyably brisk at around 80 minutes, closing before outstaying its welcome.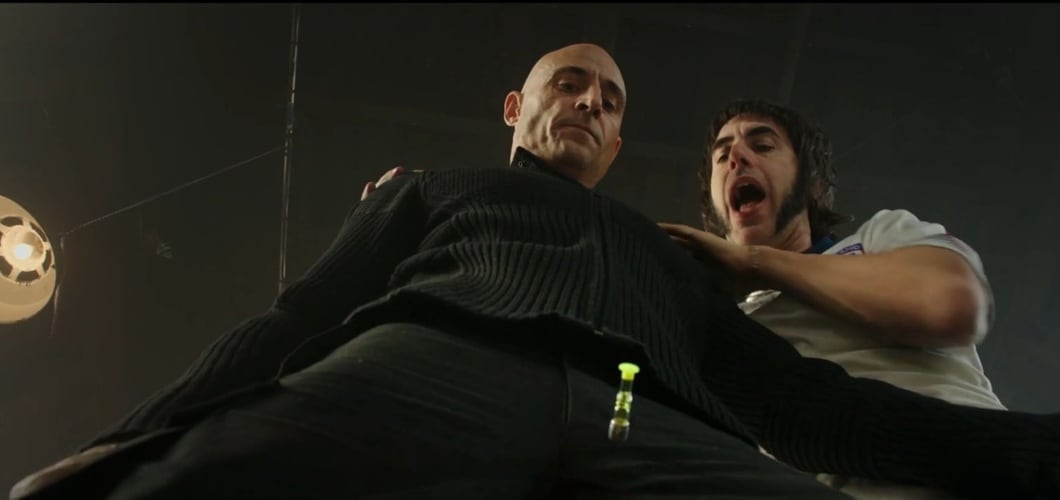 Naturally, your mileage may vary for a flick like Grimsby, since it relies on gross-out moments and offensive jokes for the majority of its belly-laughs, and concepts like good taste are tossed out the window. This isn't an especially witty comedy per se, and it is largely forgettable on the whole (save for a few repugnant sequences that may haunt you), but the jokes come thick and fast, and the hit-to-miss ratio is astonishingly high. On top of the many puerile set-pieces (one of which involves a lot of elephant ejaculate), there are plenty of pop culture jokes to keep things topical, including sly digs against FIFA and the Fast and Furious franchise, and a gag at Bill Cosby's expense. Offensive material is also thrown in for good measure, with jokes about AIDS and leukaemia, and other politically incorrect material which had this reviewer howling with laughter.
Cohen again shows that he knows no boundaries, carving out yet another distinctive comedic persona and absolutely going for broke. He's well-matched with Strong, who's a terrific pick for the straight man of the show. Despite looking so serious, Strong is game for anything, no matter how utterly infantile the material may be. And especially because of Strong's prior movies, it's all the more hilarious to see him doing comedy like this. Aussie actress Rebel Wilson also makes a positive impression, while Gabourey Sidibe manages to get a few extra laughs. Even action star Scott Adkins gets a small look-in here as a terrorist, which is an inspired choice, though Cohen's wife Isla Fisher seems barely conscious whenever she's on-screen as one of Sebastian's colleagues.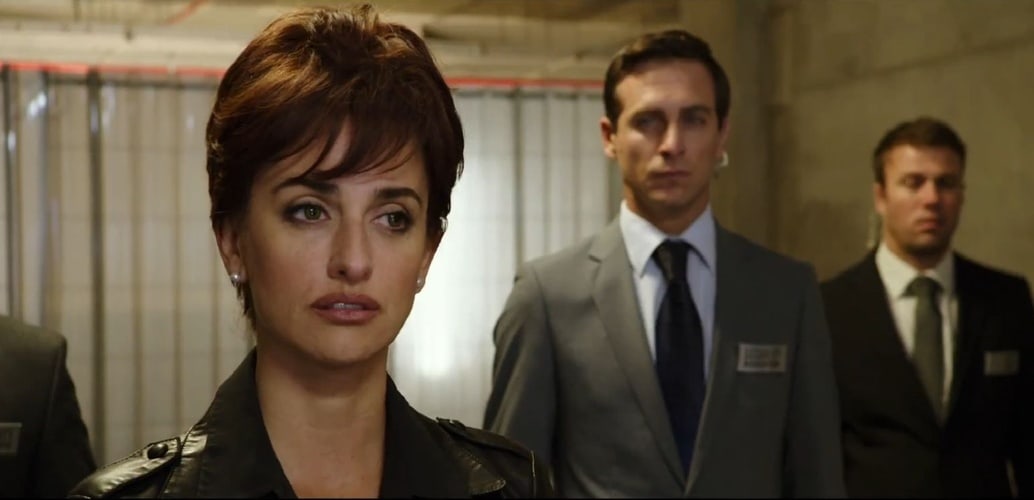 For all intents and purposes, I should probably hate Grimsby. Critics were very unkind to the film during its theatrical run, dismissing it as infantile and offensive, but I cannot deny that it quite simply worked for me. It may be low-brow, but I still laughed, and it has strong replay value since it's easy to miss jokes the first time around due to the speed at which some of the gags are tossed out. Conservative viewers, or the easily offended, should most definitely steer clear of Grimsby, but if you generally enjoy Cohen's at times repugnant brand of humour, this is a movie for you. Be sure to stick around throughout the credits; there are mid-credits and post-credits scenes.
6.9/10