"You don't have to run anymore, Pete. You can stay with us."
2016's Pete's Dragon is a Disney movie through and through. It's a formulaic endeavour from a narrative perspective, and the characters are predominantly standard-order, including some antagonistic archetypes. In addition, it's a remake of a motion picture from 1977, and remakes are rarely necessary. But hell, I'll be damned if it doesn't work. Another step in Disney's grand plan to transform their animated catalogue into live-action movies (the original Pete's Dragon was only partially animated, mind you), this reimagining does away with all the singing, dancing and mugging in favour of a more dramatic, heartfelt feature. Pete's Dragon is simply enchanting; an incredibly poignant and engrossing family film with shades of E.T. that was clearly assembled by a passionate team of filmmakers who set out to do more than just cash in a paycheque.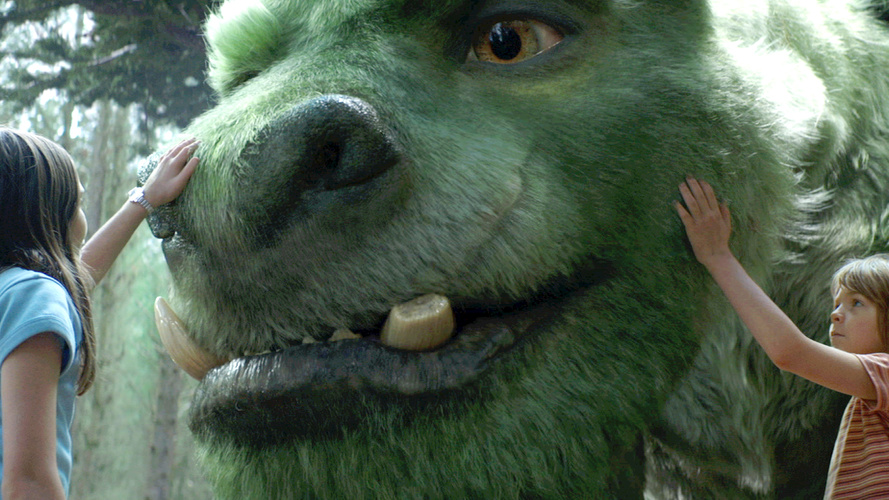 Orphaned as a young boy after a car crash left him stranded deep in the wilderness, Pete (Oakes Fegley) is befriended by a furry, kind-hearted dragon who seeks to protect the boy. Naming the dragon Elliot, Pete manages to make a home for himself away from civilisation, but the forest becomes threatened by a logging company overseen by the steely Gavin (Karl Urban). While running around one day, Pete is discovered by friendly local forest ranger Grace (Bryce Dallas Howard), who seeks to take the young lad home to her daughter Natalie (Oona Laurence) and fiancée Jack (Wes Bentley). Pete is suddenly ripped away from his beloved friend, with nobody believing that Elliot actually exists, except for Grace's father Meacham (Robert Redford), who has long spoken about a brief encounter with big green dragon. As Pete bonds with Grace and her family, Gavin grows determined to capture Elliot for all the world to see.
Whereas any number of remakes are arguably unnecessary, Pete's Dragon is a premise ripe for reinterpretation, and it is in good hands under co-writer/director David Lowery, who has spent many years as a writer, director and editor of small-time indie features and shorts. It was a bold move on Disney's part to give Lowery a shot over a more experienced filmmaker, but the gamble pays off - the movie bursts with genuine passion, feeling like far more than just another paint-by-numbers visual effects blockbuster. It's a dramatic and meditative film, even opening with a heartbreaking sequence depicting the tragic car wreck that strands Pete in the wilderness where he meets Elliot. Even though it's a familiar story, Pete's Dragon works because it's an extremely competent version of an age-old tale of a boy and his wondrous companion.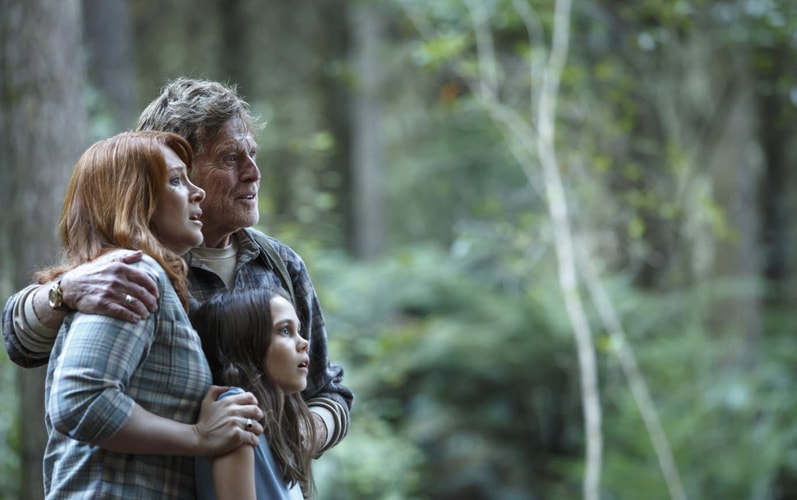 Shot in idyllic New Zealand locations, the film looks magnificent, bolstered by Bojan Bazelli's eye-catching cinematography and Daniel Hart's touching original score. Fortunately, the adults are not portrayed as unfeeling or negligent, and the child characters aren't cloying, making this a rare family movie which respects its audience. Performances across the board are strong, with young Fegley in particular making a positive impression as Pete, sharing wonderful chemistry with Laurence. Howard is amiable as Grace, but Redford is even better, espousing endless charm and warmth. Urban's role is a bit too cliché, but the actor acquits himself well enough. As for Elliot, the dragon is brought to vivid life by way of marvellous digital effects, and it helps that the design of the creature is agreeably unique - you won't mistake Elliot for Smaug or one of the dragons from Game of Thrones.
With Pete's Dragon, The BFG and Kubo and the Two Strings, it seems that 2016 is the year of heartfelt family movies that nobody bothered to see. Whatever flaws exist in the screenplay are compensated for in the top-flight execution, and it's wonderful to see a Disney film that manages to be uplifting and emotionally powerful, devoid of cheap theatrics and computer-generated artifice.
8.2/10