Steven Spielberg's first major action blockbuster in some time,
Ready Player One
reaffirms the filmmaker's status as one of modern cinema's most reliable creators of big-screen spectacles. With Spielberg dedicating much of the last few years to historical dramas (
Bridge of Spies
,
The Post
), it's encouraging to see him switch gears to adapt Ernest Cline's best-selling 2011 novel of the same name. Imaginative and hugely entertaining,
Ready Player One
is a perfect for Spielberg's sensibilities, playing out like an homage to the maestro's old works (both as a producer and a director). It's an exquisitely mounted action-adventure which joyously celebrates nostalgia and pop culture, peppered with a dizzying array of movie references and blockbuster iconography. Cline's novel took direct inspiration from Spielberg (even mentioning his name), which makes it all the more exciting to see the man direct this adaptation himself.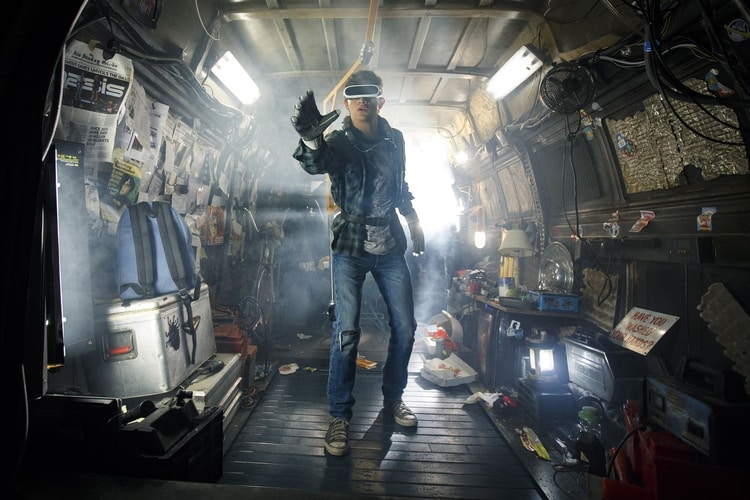 The world is a dreary, poor place in the year 2045, which leads citizens to immerse themselves in the freeware virtual reality universe known as the OASIS, where people can do anything, be anyone, and go anywhere. Prior to the death of OASIS co-founder James Halliday (Mark Rylance) in 2040, he masterminded an Easter egg hunt for total control over the game and his vast fortune, hiding three keys within the enormous digital fantasyland that are won through various challenges. In Ohio, orphaned teenager Wade (Tye Sheridan) lives with his aunt (Susan Lynch) in a makeshift tower of mobile homes known as the stacks, logging into the OASIS under the gamertag Parzival. Wade dreams of winning Halliday's challenge, researching everything there is to know about the man and pouring through hundreds of hours of archival recordings for clues. Wade receives support in the game from pals Aech (Lena Waithe), Daito (Win Morisaki) and Sho (Philip Zhao), while the gang are soon joined by well-known player Art3mis (Olivia Cooke), who's drawn to Wade's enthusiasm and candour. However, their sudden success brings them to the attention of nefarious mega-corporation Innovative Online Industries (IOI), headed by Nolan Sorrento (Ben Mendelsohn) who seeks to acquire the OASIS in order to turn it into a moneymaking, pay-for-play advertising machine, relying on a team of researchers as well as an army of gamers/slaves known as "Sixers" to solve the Easter egg hunt.
With a screenplay credited to Zak Penn (
The Avengers
) as well as Cline himself,
Ready Player One
takes substantial liberties with the source novel, representing a loose adaptation rather than a slavish page-to-screen translation. However, the film retains the novel's dark dystopian vision of the future, which draws incisive parallels with our world in 2018, adding power to the story. Little hyperbole is needed in the depiction of IOI, with Sorrento seeking to destroy something that's precious to so many but he cannot appreciate - his team even calculates how many junk advertisements can fill a user's screen without triggering seizures. Indeed, such subtext makes Wade's rebellion more relatable and potent. In addition, beyond the visual fireworks and head-turning cameos, Spielberg finds an emotional core in Halliday during the last act, with a simple but effective sequence which explores his backstory and reveals why he created the OASIS.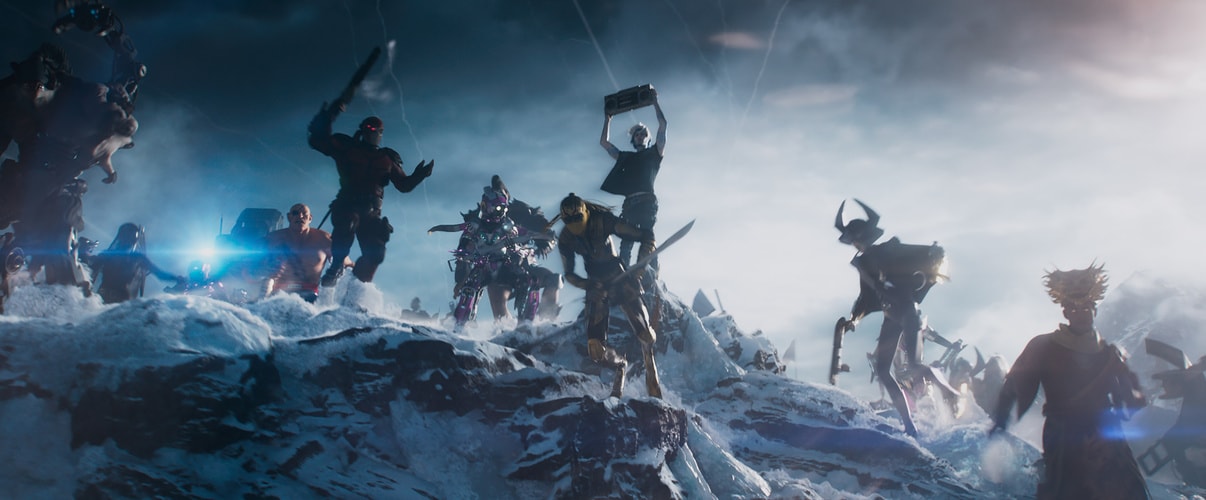 Furthermore, aside from a few expository lines that feel too on the nose, there is an appreciable spark of wit to the dialogue for the most part, making Ready Player One feel like more than just another witless blockbuster. Admittedly, the screenplay does make a big deal about the fact that Sorrento is a corporate scumbag without an appreciation for pop culture, and one might assume that his obedient army of Sixers will be defeated by Wade and his crew because they are real fanboys/fangirls who know a key secret that eludes IOI... But the movie simply climaxes with a run-of-the-mill big battle sequence, the outcome of which is dependant on fighting abilities and weapons. However, Wade's pop culture knowledge does give him an edge during Halliday's challenges, so this is not a huge deal. Nevertheless, it's not clear how apparently every player around the world seems to know advanced martial arts, or how they can control how high or long they wish to jump at any given time.
Cline's novel was well-known for its litany of pop culture references, and this trait carries over into Spielberg's big-screen adaptation. The team behind Ready Player One must have spent time and money aplenty to clear intellectual property rights, as there are pop culture references galore throughout the picture - on top of mining from the extensive selection of IPs owned by Warner Bros.,
Ready Player One
also references
Back to the Future
,
Jurassic Park
,
The Adventures of Buckaroo Banzai Across the 8th Dimension
,
Star Wars
,
Alien
,
Child's Play
, John Hughes films, Japanese iconography, plus many more films, TV shows and even video games. A portion of the novel took place inside the film
WarGames
, but reportedly due to rights issues, this is changed for the big screen - instead, the characters venture into a 1980s horror film in a brilliant sequence that cannot be spoiled. Ultimately, the viewing experience of
Ready Player One
amounts to a vast visual treasure hunt for famous characters and vehicles - it may take years to unpack all the movie's hidden Easter eggs.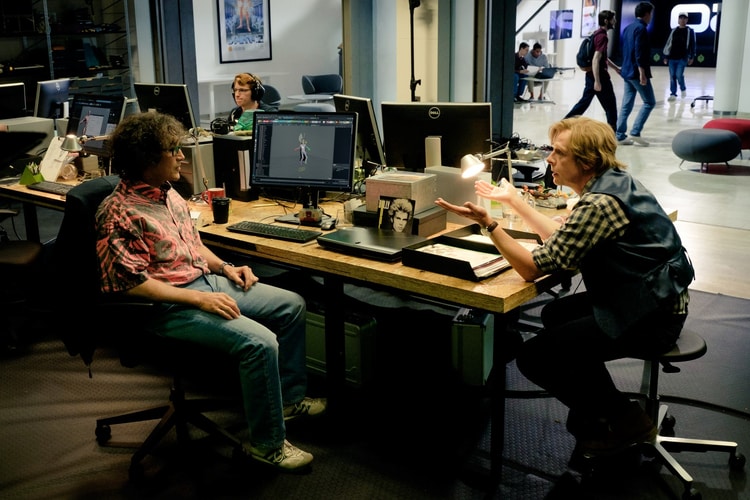 With Spielberg at the helm, Ready Player One is a sumptuous visual treat, making astute use of the reported $175 million budget. (A somewhat low figure given the quality of the production values). The world here feels lived-in and authentic, thanks to the superb production design and elaborate sets. Spielberg previously experimented with motion capture for 2011's The Adventures of Tintin, which serves him well for the imaginative digital scenes set inside the OASIS. The tone is set relatively early with a mind-blowing vehicular race through the virtual streets of Manhattan, beset with obstacles ranging from wrecking balls to a Tyrannosaurus Rex, and even King Kong. The set-piece emanates a giddy sense of excitement and exhilaration, finding Spielberg taking full advantage of the possibilities of both a digital fantasyland and a virtual camera. Spielberg's touch throughout Ready Player One is valuable, with the filmmaker ensuring that the action sequences are fully comprehensible no matter the environment or scale. Meanwhile, the real-world sequences were shot by Spielberg's regular cinematographer Janusz Kamiński on 35mm film stock, creating a distinct aesthetic to separate it from the scenes inside the OASIS. Although an ostensibly small touch, it's appreciated to underscore the dreariness of the real world, while making everything look tangible - indeed, with a fine layer of film grain, digital effects often seamlessly integrate into the live-action footage. Moreover, despite a beefy 140-minute runtime, Spielberg keeps the picture light on its feet, maintaining a snappy pace as he works through the intricate narrative, creating an experience that's ceaselessly entertaining.
Without regular composer John Williams,
Ready Player One
's flavoursome original score was engineered by the reliable Alan Silvestri (
Avengers: Infinity War
), and it's first-rate. Silvestri's compositions never seem generic, as the music constantly adds flavour and majesty. One beat even incorporates Max Steiner's recognisable theme from 1933's
King Kong
. In addition, the movie is backed by a selection of retro tunes to further the vibe, from New Order to Van Halen and even a bit of Duran Duran. The thespian achievements of
Ready Player One
are not quite as noteworthy as the technical wizardry or the filmmaking acumen, but the acting is still effective right down the line. Mendelsohn (
Rogue One: A Star Wars Story
) makes a positive impression as Sorrento, capably pulling off the Big Bad Guy routine as well as can be expected. Relative newcomers Sheridan and Cooke are both convincing in every frame, which adds necessary credibility to the central romantic pairing. Even T.J. Miller shows up here as an OASIS bounty hunter who tries his hardest to be a badass. Simon Pegg is also a total pleasure as the co-creator of the OASIS, while Rylance - Spielberg's new secret weapon - brings humanity, heart and gravitas to the role of Halliday. Spielberg originally sought Gene Wilder for the role of Halliday, which would have held great significance given the story's deliberate similarities to
Willy Wonka & the Chocolate Factory
. However, Rylance is still superb.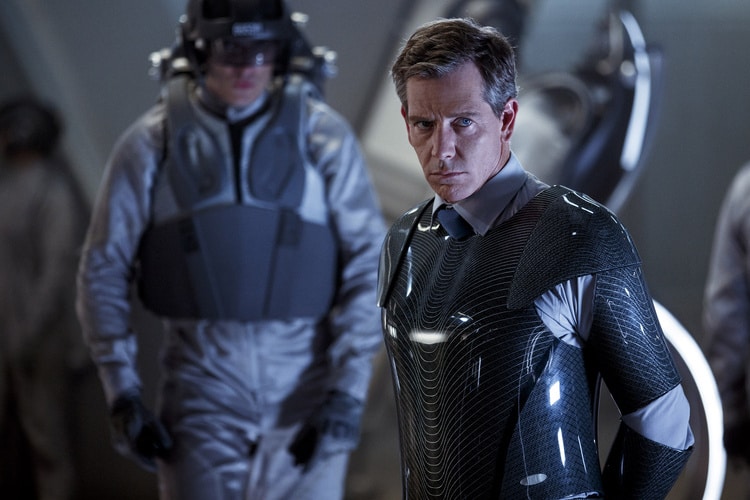 Ready Player One culminates with a tremendous battle sequence which pits virtually every user in the OASIS against Sorrento's army of Sixers, and the subsequent visual buffet of characters is truly something to behold. Luckily, Spielberg never loses control of the movie, and although there are some dark themes about the possibilities of our future, the resulting experience is fun as hell. Ultimately, while this is an undeniably terrific Spielbergian blockbuster, just how much you respond to Ready Player One may depend on your fondness for all things pop culture - for my money, it hits all the right geeky notes.
8.7/10