2018's
A Star Is Born
is the fourth filmic iteration of this time-honoured melodrama about fame and addiction, following previous versions in 1937 (starring Janet Gaynor and Fredric March), 1954 (featuring Judy Garland and James Mason), and 1976 (with Barbra Streisand and Kris Kristofferson). Although each remake retains the same narrative structure and ending, they also reflect the culture of the time in which they were produced, which justifies every new retelling. The directorial debut for star Bradley Cooper, this 2018 update of
A Star Is Born
is arguably the best one yet, confidently demonstrating that, in the right hands, remakes can invigorate familiar stories, achieving more than simply rehashing the same familiar story beats. Relevant, authentic and teeming with passion,
A Star Is Born
is one of the best and most essential motion pictures of 2018.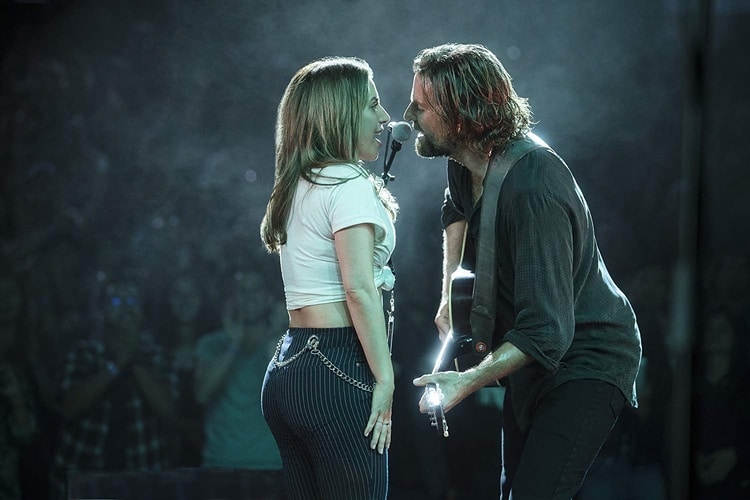 Country rocker Jackson Maine (Bradley Cooper) remains at the peak of his musical career, still filling arenas and selling thousands of records, but he privately battles alcoholism and addiction while also dealing with gradual hearing loss. After playing a gig in California, Jackson visits a drag bar where he watches Ally (Lady Gaga) performing on stage, and becomes instantly smitten with the small-time singer-songwriter. Rendezvousing after the show, Jackson and Ally spend the night together just talking to one another, forming a special bond. Believing in Ally's talent, Jackson lures the young performer away from her monotonous day job, and coaxes her into singing with him on stage in front of enormous crowds. Gaining a manager in Rez (Rafi Gavron), Ally soars to worldwide fame, becoming a highly in-demand recording artist and tying the knot with Jackson. However, Jackson's substance abuse intensifies, which leaves Ally needing to choose between the man she loves and the career she has always dreamed about.
Scripted by Cooper, Eric Roth and Will Fetters,
A Star Is Born
allows the relationship between Jackson and Ally to develop organically through unforced, extended scenes of dialogue as they bond and get to know one another. Consequently, both characters are fully rounded and three-dimensional; they
feel
like real people. In addition, the movie is brutally honest and compelling in its depiction of substance abuse, showing its effects on a relationship we care about. Jackson also has a tumultuous relationship with his brother Bobby (an
exceptional
, Oscar-nominated Sam Elliott), which is likewise strained by the singer's desperate alcohol and drug problems. Furthermore,
A Star Is Born
noticeably idolises Jackson's singer-songwriter style while denouncing mass-produced pop, a bold yet relevant statement about the current state of the music industry. Rez insists that Ally change her hair colour and incorporate backup dancers to become a "manufactured" pop star bereft of her unique musical identity. Ally's abrupt rise to fame bothers Jackson; he's unable to hide his jealousy for her overnight success, or his disdain for the pop personality she has become, further threatening to tear them apart.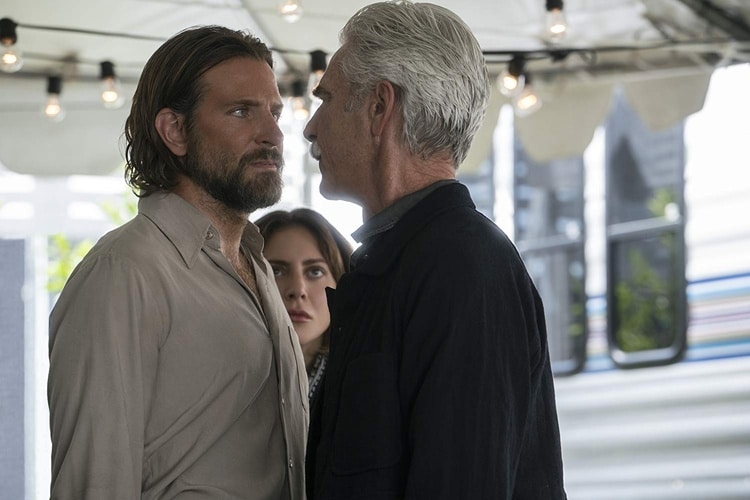 Cooper keeps A Star Is Born relatively basic from a directorial and visual standpoint, but subtle complexities in the cinematic style and mise-en-scène shine through, while cinematography by Matthew Libatique gives the picture a spellbinding sense of immediacy. Libatique's decades of working with Darren Aronofsky (from Pi to Mother!) shows in the often handheld photography here, which creates an exhilarating sense of energy during the live music performances. Said live music sequences are evocative and exciting, backed by a sensational sound design, while the songs themselves represent a tremendous asset. Cooper and Gaga collaborated with several artists to create the various original songs, and the resulting soundtrack consistently dazzles. It is virtually impossible to hear the final song, "I'll Never Love Again," without getting a tear in one's eye. Editing by Jay Cassidy (Silver Linings Playbook) is noticeably leisurely by design, and pacing is not always spot-on as a result, but A Star Is Born is welcomely old-fashioned in its structure and execution, with the 130-minute runtime giving the story ample breathing room. The movie feels full as opposed to truncated, though there is also an extended edition featuring over ten minutes of additional material.
In his Oscar-nominated role as Jackson, Cooper sheds all movie-star predilections to genuinely become this character, espousing a lower voice and unrecognisable mannerisms. Cooper bares his soul in this transformative performance, affectingly portraying Jackson's internal pain and struggles, while also retaining a disarming aura of charisma despite his destructive behaviour. Equally sublime is the Oscar-nominated Gaga, who finally gets to truly spread her wings as an actor after years of minor roles in various films (including
Machete Kills
and
Sin City: A Dame to Kill For
) as well as a memorable turn in
American Horror Story: Hotel
. Despite limited thespian experience, Gaga sincerely delivers with this heartfelt and convincing performance, while the chemistry between the two leads is sensational. The supporting cast represents another enormous asset, with Elliott consistently stealing the show while Andrew Dice Clay is a downright revelation as Ally's father Lorenzo. Even Dave Chappelle brings his 'A' game in a small but necessary part as Jackson's best friend George. Several drag queens are also present to add further flavour and humour to the production.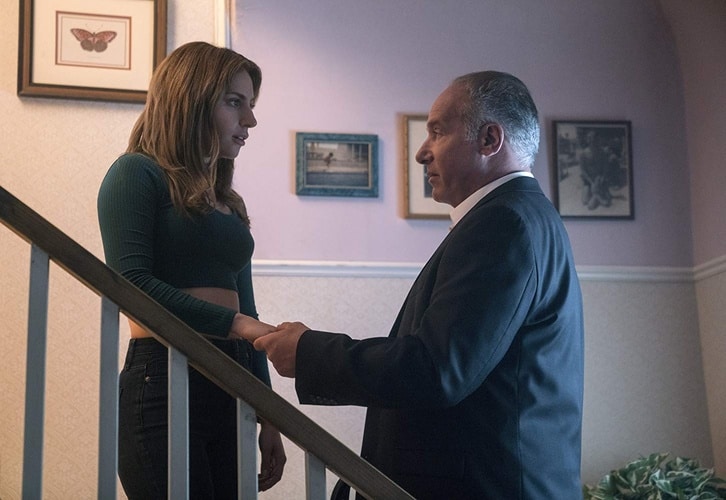 Despite its remake status,
A Star Is Born
is profound, refreshing and deeply poignant, thanks in large part to Cooper's focused direction and a selection of chameleonic performances. The themes underpinning this decades-old story remain as relevant as ever, with the film delving into the harsh realities of the voracious music industry with bracing honesty. The soundtrack is outstanding, and fortunately the songs are used in the service of an effective, resonant narrative.
8.9/10