2018's
Sicario: Day of the Soldado
ran the risk of appearing to be another unnecessary, cheesy cash-in sequel to a serious drama, similar to the direct-to-video follow-ups to
Jarhead
or
Green Street Hooligans
. However, with
Sicario
scribe Taylor Sheridan (
Hell or High Water
) returning to the fold, this sequel confidently justifies its existence, resulting in another engaging fictitious action-drama within a relevant real-world setting. To be sure, the morally ambiguous narrative is polarising, while the movie's central conceit and themes may not sit right with everybody, hence the mixed reaction from professional critics. Admittedly, perfection does elude
Sicario: Day of the Soldado
due to a rocky third act and some lethargic pacing, and it inevitably falls short of its predecessor, but this follow-up is nevertheless an ideal instance of mature counterprogramming in a crowded summer season dominated by colourful blockbusters.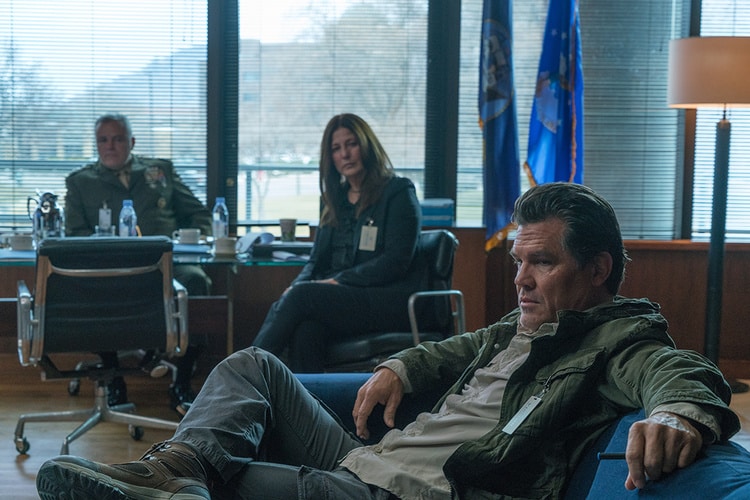 When a suicide bombing in a Kansas supermarket kills over a dozen people, the American government suspects that Islamic radicals are entering the United States through the Mexican border among migrant workers. In response, the U.S. government authorises CIA agent Matt Graver (Josh Brolin) to engage in covert black ops tactics to combat Mexican drug cartels, who control the border and are deemed responsible for smuggling terrorists into the country. Coordinating with U.S. Secretary of Defense James Riley (Matthew Modine), Graver hatches a plan to instigate a war between the cartels to destabilise border crossing operations and halt ISIS interests. To achieve this, Graver recruits black ops killing machine Alejandro Gillick (Benicio Del Toro) to kidnap 16-year-old Isabel Reyes (Isabela Moner), the daughter of a major cartel kingpin who ordered the murder of Gillick's family several years prior. Complications arise during the operation, with Gillick left on his own to protect Isabel as he travels to the border, while Graver deals with the nervous U.S. government bureaucrats as they get cold feet.
Although a
Sicario
sequel might seem unnecessary, a trilogy was planned from the outset, and while a follow-up was not explicitly set up, the 2015 feature subtly left room for further stories to occur involving these characters. Drugs are less of a concern in
Day of the Soldado
, and the plot involving terrorism represents an interesting shift, particularly given its plausibility. (There are genuine real-world concerns about terrorists entering the U.S. through the Mexican border.) Sheridan's screenplay adheres to the same narrative structure as the first Sicario; the government machinations and CIA activities intersect with an ostensibly unrelated story concerning Mexicans on the other side of the law, in this case young Mexican-American coyote Miguel (Elijah Rodriguez) who is being indoctrinated into the cartel system. Just as Sheridan's 2017 movie
Wind River
delivered a message pertaining to the appalling treatment of Native Americans,
Day of the Soldado'
s parallel narratives explore the toll that terrorism, war and drug trafficking has on children, providing some thoughtful thematic content amid the chaos. Miraculously, the child characters are not as grating as they might have been, thanks to the smart casting of Moner and Rodriguez in their respective roles.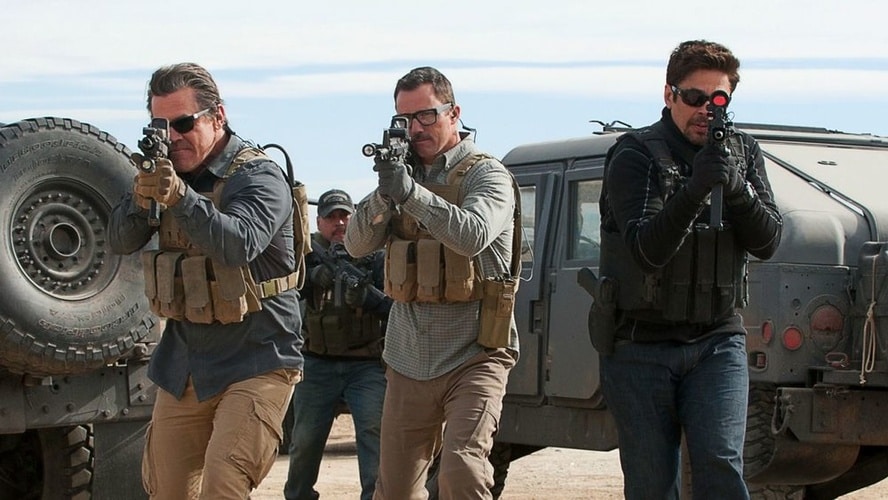 In spite of its narrative intricacies, Sicario: Day of the Soldado feels closer to a straightforward action movie compared to its predecessor, though that is not necessarily a negative. Stepping into the director's chair is Italian filmmaker Stefano Sollima, late of acclaimed television series Gomorrah and the 2015 Italian mobster picture Suburra. Day of the Soldado is therefore a good fit for Sollima's stylistic sensibilities, steeping the material in grit and ensuring this sequel feels wholly legitimate. However, with a runtime exceeding two hours, the ride is not as smooth as Sicario; perhaps due to Sollima's television roots, portions of this sequel progress with languid, TV-style pacing. Nevertheless, Sollima proves an able craftsman during the set-pieces, from the gripping shootouts to the horrific supermarket bombing that will churn stomachs. Unfolding in a bravura single shot, the bombing is visceral and unnerving, setting the tone for the picture and showing the harsh consequences of terrorism while still maintaining a sense of tact. Sollima smartly uses practical effects and sets as much as possible to create a realistic aesthetic, with minor digital accompaniments to subtly enhance the visuals. Furthermore, Dariusz Wolski's gritty cinematography evinces a pronounced sense of style, creating an ominous atmosphere and giving convincing life to the material. Wolski thankfully keeps the photography sufficiently steady during the intermittent scenes of mayhem, allowing us to take in and appreciate the set-pieces. Sicario: Day of the Soldado is also helped immeasurably by Hildur Guðnadóttir's brooding and effective score, reminiscent of the late Jóhann Jóhannsson's compositions for the original Sicario.
The morality behind
Day of the Soldado
is a bit of a mess by design; the moral implications behind the staged kidnapping are shaky in the first place, even though such underhanded black ops tactics are combatting domestic terrorism to thwart further attacks. This provokes questions regarding the lengths that are acceptable in order to save lives. Much of the movie's second half explores the fallout from Gillick refusing to murder Isabel to cover the government's tracks, further complicating the screenplay's moral foundation. With Gillick allotted a bigger role here, he's inherently less interesting and badass, as he is given more backstory and moral dimension. Your mileage will vary on this front, but Gillick was a more menacing screen presence in the original
Sicario
, though he certainly has his moments here and Del Toro still makes a positive impression. Brolin is equally impressive, remaining captivating and tough-as-nails, while Catherine Keener represents a welcome addition to the cast as a CIA boss, playing well against Brolin.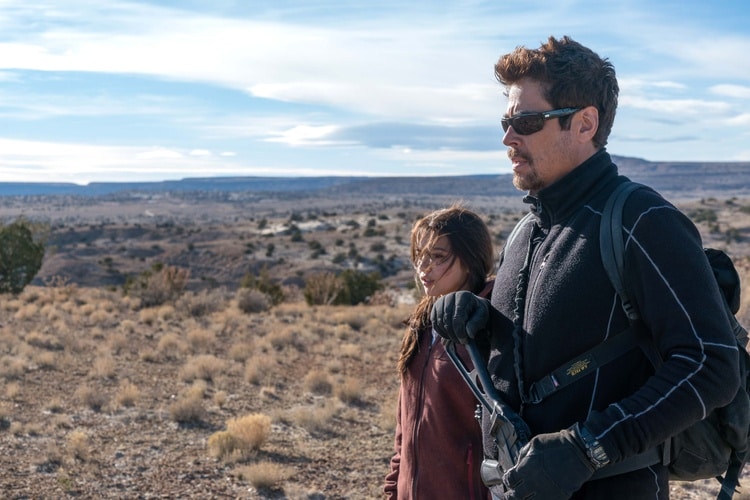 Sicario: Day of the Soldado visibly struggles as it approaches the finishing line, with a few incredulous moments that strain credibility and took this reviewer out of the action. Although Day of the Soldado is not exactly entertaining in the stereotypical popcorn-munching sense, and the absence of Denis Villeneuve and cinematographer Roger Deakins is felt, this is nevertheless compelling adult filmmaking which is more gratifying than any number of brainless action movies released during 2018. It also represents a fine companion piece for Sicario, and leaves the door open for the proposed third instalment.
7.2/10