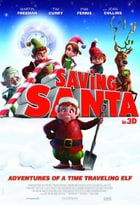 Posted : 16 hours, 55 minutes ago on 8 December 2013 09:36 (A review of
Saving Santa
)
"The time globe... Wouldn't be able to keep up with my deliveries if it weren't for this!"
It's difficult to muster up much enthusiasm about 2013's
Saving Santa
, a completely forgettable Christmas-themed animation which lacks the resources and ingenuity to become an instant classic. Written by stand-up comedian Ricky Roxburgh, it's essentially a hodgepodge of ideas from other well-known holiday movies such as
Elf
,
The Santa Clause
and
Arthur Christmas
, with some
Back to the Future
thrown in for good measure. It flaunts an impressive voice cast, to be sure, but this is a low-budget feature which went straight-to-video in most major territories, although it received a minor theatrical release in the UK. It's perhaps colourful and brisk enough to hold the attention spans of young kids, but that's simply not good enough, especially with movies like
Rise of the Guardians
already available in the overcrowded marketplace.

A lowly stable elf, Bernard (Martin Freeman) aspires to someday join the elf elite and become one of Santa's inventors. Attending a meeting with the board hoping to impress them with his newest gadget, Bernard's invention malfunctions, leading to a power blackout across the North Pole. On top of being a mortally embarrassing moment, Bernard's muck-up unexpectedly exposes Santa's secret location to the world. Unfortunately, the wicked Neville Baddington (Tim Curry) has been on the prowl for such an opportunity for years, and grasps the chance to invade the North Pole. Baddington is head of the Quickest Delivery Service, and hopes to steal the secrets of Santa's sleigh in order to render his empire unstoppable. As Baddington descends upon the North Pole with his soldiers, Bernard takes it upon himself to save the day, using Santa's time-travel globe in a bid to prevent catastrophe.

The premise for Saving Santa would be better suited for an hour-long television special, especially since the picture was produced on a low-budget and went straight to disc in most countries anyway. As an 80-minute motion picture, it does not quite work, as Roxburgh's screenplay lacks the wit to justify its length. The zero-to-hero narrative is much too overused by now, and there's not enough creativity to overcome the story's blatant familiarity and predictability. Worse, the movie does not take enough time to flesh out the lead protagonist, rendering him one-dimensional and generic. But perhaps the biggest issue with Saving Santa is that it becomes too convoluted for its own good. Any story involving time-travel is going to be convoluted to some extent, but it's really leaden here, and the myriad of plot complications fail to add up to an engaging experience.



Saving Santa was reportedly produced for about $7.5 million, a scant sum for this type of picture, and the tiny budget is obvious in the visuals. Compared to the lush extravagance of DreamWorks and Pixar productions, the animation here is basic at best, without the polish, dynamicity or fine detail that we would expect from a 2013 release. Admittedly, it is colourful, and there are some nice musical numbers scattered throughout the narrative of varying quality, but the screenplay isn't strong enough to compensate for the mediocre visual presentation. It would seem that a great deal of the budget was blown on the cast, who are surprisingly high calibre for a movie like this. Martin Freeman is amiable enough as the well-meaning Bernard, but the most memorable performer is Tim Curry, who's delightfully over-the-top and hammy as the film's villain. Also present is Joan Collins, who's unfortunately given practically nothing to do, while Noel Clarke and Ashley Tisdale are wasted on bland, single-note roles. But perhaps the most disappointing missed opportunity is Chris Barrie as Blitzen. One of Bernard's inventions allows Blitzen to speak, but not in English, leaving Barrie to say a handful of lines in a foreign language. It's a terrible idea in execution, as it forbids potentially amusing back-and-forth between Freeman and Barrie. If you're going to use Barrie, use him properly!

Although Bernard dreams of big things and is ultimately able to achieve his dreams, Saving Santa wants to be a holiday mainstay but is destined to be forgotten. The broad strokes are okay, but the execution is slipshod, with leaden storytelling and witless scripting exacerbating the unremarkable visuals. Much like a Christmas present that you quickly get bored with and never touch again, Saving Santa will quickly fade from your memory.

4.1/10

0 comments,
Reply to this entry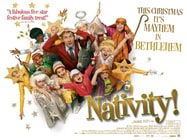 Posted : 4 days, 20 hours ago on 4 December 2013 06:12 (A review of
Nativity!
)
"Jennifer is coming. And she's bringing everyone from her agency."
Hollywood enjoys using the festive season as an excuse to fill multiplexes with Christmas-themed garbage, leading to dreck like
Four Christmases
,
Surviving Christmas
,
Christmas with the Kranks
, and too many more to list. It's rather pleasant, then, to witness a film like 2009's
Nativity!
, a low-budget British export which surpasses Hollywood's typical output by a considerable margin. To be sure,
Nativity!
is corny and predictable, but it's pitched at the right tone, with enough sincerity and sweetness to prevent it from feeling forced or manufactured. This is a lovely movie for the whole family - it's both funny and moving, and it stands up to repeat viewings. It's not exactly a classic, but it's enjoyable and it makes you feel good inside, which is far more than what can be said for most American holiday movies.

A primary school teacher, Paul Maddens (Martin Freeman) detests the holiday season, assuming a "bah, humbug" attitude after his long-time girlfriend Jennifer (Ashley Jensen) dumped him under the mistletoe. With Jennifer now working in Hollywood, Paul is stuck in his unfulfilling job, but things only get worse when he's forced to direct his school's Christmas pageant. Paul's last attempt at a Christmas show only led to humiliation, which was made all the more painful by the fact that his former pal Gordon Shakespeare (Jason Watkins) directed an acclaimed show at a local private school in the same year. Added to this, Paul is given a new teaching aid in the form of Mr. Poppy (Marc Wootton), an overgrown man-child who only got the job due to family connections. Determined to beat Gordon this year, Paul grasps the opportunity to direct the show, doing his best to whip the kids into shape. However, in a moment of poor judgement, Paul tells Gordon that Jennifer will be attending the show and bringing Hollywood with her, a lie that's accepted as truth by Mr. Poppy...who makes sure that the news spreads all over town.

The story eventually climaxes with Paul's colourful nativity play, which is full of singing and dancing. The real brilliance of this sequence is that the show is genuinely entertaining and well-staged, yet it doesn't feel beyond the talents of the characters involved. It will leave you smiling with plenty of joy in your heart, which is exactly what you want from a contemporary Christmas movie.



To be sure, the story of Nativity! is nothing original - in fact there are similarities to School of Rock - but it's writer-director Debbie Isitt's execution which allows the enterprise to soar. Reportedly, a great deal of the movie was improvised by Isitt and the cast, which is probably why it feels so real. There's even a montage of kids auditioning for the play that's actually very funny, and one gets the sense that Isitt is not simply on the prowl for laughs or manipulative emotion. Indeed, Nativity! is funny without resorting to cheap laughs, and it's geared towards families but it never insults one's intelligence. It also delivers joyful, heartfelt and positive messages without ever becoming preachy or over-the-top. In other words, it's clearly not Hollywood.

Isitt nails the small-town English sensibility, and you really feel that you're being given an inside look at a real-life primary school class. The set dressing is particularly convincing, while Isitt also incorporates other distinct details of primary school, including lackadaisical morning greetings. There's no trace of artificiality in the acting, not even in the little kids, which is extraordinary. Perhaps the improvisational approach is to thank for this, as the children are so delightfully charming and natural that you perpetually look forward to their next appearance. Also remarkable is Wootton, whose character of Mr. Poppy should be an irritating caricature, but turns out to be a truly likeable presence. But the star of the show is Freeman, whose sheer warmth and earnestness is a huge asset. Freeman wholly commits to the role and you believe that he cares about the kids, not to mention he gives convincing emotional depth to Paul.



Whereas most holiday-themed films arrive with aggressive marketing campaigns, Nativity! is more modest, with its humble origins and understated reputation making it all the more appealing. While it does end in a very predictable fashion, it shouldn't have concluded any other way. It's formula through-and-through, but it works against all odds. Compared to the contrived, schmalzy, hokey Christmas films that we see too much of, Nativity! feels more real and warm, recognising that honest-to-goodness sincerity is far more effective than manufactured emotion. It's delightful family-friendly viewing, and it's absolutely worth watching around the festive season unless you're a total Scrooge.

7.2/10

0 comments,
Reply to this entry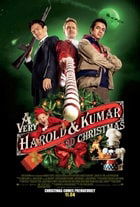 Posted : 6 days, 1 hour ago on 3 December 2013 01:19 (A review of
A Very Harold & Kumar Christmas
)
"You have a good job, you make good money, and you don't beat your wife. What more could a Latino father-in-law ask for?"
To state the obvious,
A Very Harold & Kumar 3D Christmas
is not aimed at the demographic who enjoy watching
Miracle on 34th Street
or
It's a Wonderful Life
on Christmas Eve. Rather, this is a raunchy, profane, R-rated stoner comedy better suited for those who prefer unorthodox Christmas films more in line with
Bad Santa
. The law of diminishing returns is not in effect here, as this third theatrical instalment in the
Harold & Kumar
franchise is arguably better than its predecessors - it's a smooth, hugely enjoyable comedic ride, and its target audience will no doubt be satisfied. Best of all, one does not need to be a fan of Harold and Kumar to enjoy this festive-themed entry.

In the years since the last movie, Harold (John Cho) and Kumar (Kal Penn) have grown apart, with Kumar never having abandoned his immature drugs & booze lifestyle while Harold is living in the suburbs with partner Maria (Paula Garcés). Anxious to impress his father-in-law (Danny Trejo) during a visit from Maria's extended family, Harold accepts the responsibility of decorating a rare family Christmas tree while everyone else attends yuletide festivities. When a package for Harold shows up on Kumar's doorstep, he decides to deliver it to his old friend, which reunites the pair. Unfortunately, Kumar's visit results in the Christmas tree being set alight, leaving Harold horrified and anxious to locate a replacement with mere hours to spare.

In terms of plotting, A Very Harold & Kumar 3D Christmas is completely flimsy, as it relies on an overly familiar set-up beset with conventional plot points. In fact, the premise is fairly reminiscent of Jingle All the Way, as the quest to find a suitable tree suffers continual drawbacks. To the credit of writers Jon Hurwitz and Hayden Schlossberg (veterans of the franchise), the clichéd broad strokes are often coloured in with brilliant comedic set-pieces, but at other times one can literally hear the gears of the plot grinding into place, especially with Harold and Kumar making up through their adventure. Or, most egregiously, the "do you know what I've been through tonight?" speech, a trope which seriously needs to be retired.



A Very Harold & Kumar 3D Christmas is not a movie you will want to watch with your parents or grandparents on Christmas Eve, unless they actually enjoy crass films of this ilk. Indeed, the flick is about as tasteful as a Jim Jefferies stand-up special, full of profanity, drug use and content to offend pretty much everyone, but it's all delivered with enough wit to make it work if you're in the proper mindset. There are even some sly sight gags which had this reviewer howling with laughter. Nothing is safe - religion and homosexuality is skewered, and there's even a Claymation sequence parodying classic Rankin/Bass holiday specials in which Kumar whips out an enormous clay penis. And just to show that nothing is out of bounds for these guys, a little girl is seen getting high on marijuana and cocaine...before taking an ecstasy tablet. If any of this sounds too offensive for you, don't watch it.

Hurwitz and Schlossberg helmed the previous Harold & Kumar adventures, but relinquished the director's seat here to Todd Strauss-Schulson, as the pair were busy with American Reunion. The change in directors is seamless, and Strauss-Schulson thankfully gives bright, energetic life to the screenplay. Pacing is admittedly a tad uneven, but the flick really soars when it clicks into gear. A Very Harold & Kumar 3D Christmas was planned and shot with the intention of being seen in 3D, which thankfully yields a magnificent experience. In fact, the movie is best watched in 3D, as the extra-dimensional effects enhance the fun. This is not subtle, immersive 3D - it's gimmicky, in-your-face 3D solely for comedic effect. Pretty much every scene features things popping out of the screen at you, from marijuana smoke to the aforementioned clay penis. Added to this, there are little jabs against 3D in the dialogue (when presented with a 3D TV, Harold asks "Hasn't the whole 3D thing jumped the shark by now?"). As a result, A Very Harold & Kumar 3D Christmas is a sly satire of the 3D craze, enhancing the picture's humour.



Neil Patrick Harris is a veteran of the Harold and Kumar movies, and he shows up yet again here, representing one of the picture's highlights. Harris has always been a great sport in these flicks, playing an exaggerated version of himself who's debauched and drug-addicted. Since NPH is now openly gay, the script incorporates this in a hilarious way (Harris' real-life partner cameos). It's clear that the actor had an absolute ball here in this wildly over-the-top role, and you'll be left wanting to see more of him after he exits the film. Still, he doesn't feel underused, as this version of NPH works best as a scene-stealing supporting character. Fortunately, the rest of the cast are all sound as well, with Penn and Cho sliding back into their roles with ease. Patton Oswalt even has a cameo as a mall Santa which is a brief but nice addition, and the casting of Danny Trejo as Maria's intimidating father is fucking inspired. There's a colourful supporting cast as well, including Thomas Lennon and Amir Blumenfeld who play Harold and Kumar's new friends (respectively), while Elias Koteas is amusing as a Ukrainian gangster.

It's up to you whether or not A Very Harold & Kumar 3D Christmas will ever become a classic. It will definitely join my annual Christmastime traditions, as I laughed consistently and have enjoyed it just as much upon repeat viewings. But it's definitely for a very specific sense of humour, so only proceed if you're not easily offended.

7.2/10

0 comments,
Reply to this entry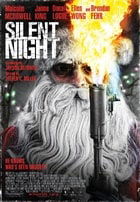 Posted : 1 week ago on 1 December 2013 05:18 (A review of
Silent Night
)
"Not nice...'"
At first glance, 2012's
Silent Night
looks like a remake of 1984's
Silent Night, Deadly Night
, but it really isn't. Even though it carries a similar title and uses the idea of a serial killer dressed as Santa Claus, it's a whole new story with new characters, and it does enough to emerge as its own entity. However,
Silent Night
is every bit as tasteless and useless as the picture which inspired it, and it's not chilling or terrifying enough to distinguish itself as a genuinely skilful slasher. Directed by Steven C. Miller, the flick does remain watchable at times thanks to competent production values, but otherwise this is a straight-to-video diversion that falls far short of its potential.

It's December 24th in the small town of Cryer, Wisconsin, and the townsfolk are preparing for the festive season. Recently widowed cop Aubrey Bradimore (Jaime King) wants to spend Christmas Eve at home, but is forced to come into work by Sheriff Cooper (Malcolm McDowell). Not long into the day, mutilated bodies are discovered, suggesting that a serial killer is on the loose. Digging deeper, they discover that the killer is dressed as Santa Claus...in a town that's full of men in Santa costumes. As the murderous Kris Kringle hacks his way through Cryer's inhabitants, Aubrey and Cooper work tirelessly to find the killer and end his Christmas rampage.

Written by Jayson Rothwell, the script for Silent Night is completely unremarkable, packed with every evil killer cliché in the slasher genre handbook. For instance, the killer slowly walks while his victims try to run away from him, and he tilts his head curiously as he watches people die. Added to this, he delivers minimal dialogue and has a talent for silently sneaking up behind unsuspecting characters. Worse, the narrative contains two or three outlandish red herrings that don't make much sense and cannot help but draw attention to themselves as red herrings. One supposes that such plot elements were included to keep us guessing, but the killer's identity is never a shocking mystery; rather than turning out to be one of the main characters, he's just some random dude dressed as Santa Claus, a fact that we knew all along. To be sure, his origins are a bit of a revelation, but the reveal makes no impact.



The main issue with Silent Night is one of tone, as it veers wildly between the deadly serious and the outright laughable. Some of the kills are amusing (be it intentional or otherwise), and Santa sports brass knuckles which have been crudely engraved with "Ho-Ho-Ho," but other scenes are just disturbing, including a wood-chipper kill that's outright repulsive and difficult to watch, let alone enjoy. One imagines Silent Night was intended to be serious with an undercurrent of dark humour, but such a tone requires a deft touch that eludes Rothwell and Miller, especially since the script is so daft. If Silent Night was successfully campy all the way through, it might've been a fun beer and pizza flick. Likewise, if it was successfully straight-faced, it might've been a worthwhile slasher. But it's unfortunately stuck between the two, and the jarring dissonance eliminates most of the picture's joy.

On a more positive note, production values are solid given the straight-to-video pedigree, featuring slick cinematography which gives the picture an expensive look. Even if Miller struggles with establishing a consistent tone, various set-pieces are solid, with great special effects for the gory kills. Silent Night is brutally violent, with oodles of blood and plenty of dismemberment, and it all looks uncomfortably realistic. The acting is not too bad, with serviceable performances all-round. Jaime King offers the only truly convincing moments of acting in the movie, though her gravitas is somewhat wasted by a script that uses her as a bridge between set-pieces. The star of the show, though, is Malcolm McDowell. The former Clockwork Orange star shows again here that he'll do absolutely anything that he's offered these days, and it's great to see him as the sheriff, delivering a performance that's so over-the-top and enjoyably hammy that he provides a few nice laughs amid the otherwise glum experience.



Despite its Christmas flavour, Silent Night is a vapid, by-the-book slasher which dabbles in torture porn to an uncomfortable extent. The story is too daft to be taken seriously, and it's too serious to be entertaining. Those looking for a string of disturbingly violent death scenes might walk away satisfied, but I prefer horror movies that can instil genuine fear or at least make me care about the characters. Silent Night fails to deliver in this sense, eschewing fun and suspense for banal misery. It's gory, messy and extremely ugly, making it ideal for people who detest the goodness and magic of the Christmas holiday season.

4.9/10

0 comments,
Reply to this entry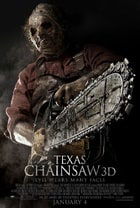 Posted : 1 week, 1 day ago on 30 November 2013 04:56 (A review of
Texas Chainsaw 3D
)
"Family's a messy business. Ain't nothing thicker than blood."
It's hard to deny the importance or excellence of Tobe Hooper's 1974 classic
The Texas Chainsaw Massacre
, which has gone down in history as one of the most unforgettable horror films in history. With its raw disposition and 16mm photography, it remains a chilling film four decades on, which makes it all the more disappointing that none of its sequels or spinoffs have come close to equalling its unique brand of terror. Even Hooper's own sequel
The Texas Chainsaw Massacre 2
is held in low regard, and the less said about the 2003 remake or its 2006 prequel, the better. And now into this overcrowded arena steps 2013's
Texas Chainsaw 3D
, which ignores all the other nonsense that has occurred since 1974 to emerge as a direct sequel to Hooper's movie. Directed by John Luessenhop (
Takers
), it's a movie which aspires to restart the series without another remake, rendering all the gore in glorious 3D this time. Unfortunately, the resulting picture is just one more awful
Texas Chainsaw
feature, showing yet again that Hooper's classic is untouchable.

After the events of the original movie, the local community are hungry for vengeance, descending upon the Sawyer Farmhouse with loaded guns and Molotov cocktails, burning the property to the ground and seemingly killing everyone inside. A baby survives the slaughter, and is placed into the care of a redneck couple. 40 years later, the baby has grown into 20-year-old Heather (Alexandra Daddario), who learns of her true family heritage when she inherits her late grandmother's estate. She hits the road with pals Ryan (Trey Songz), Nikki (Tania Raymonde) and Kenny (Keram Malicki-Sánchez) to claim the place, collecting a hitchhiker (Shaun Sipos) during their travels. Arriving in the town of Newt, the group are given the keys to a lavish mansion, but it doesn't take long for Leatherface (Dan Yeager) to be unleashed from his prison in the basement. Suffice it to say, Leatherface does not appreciate the intrusion, and sets out to slaughter Heather and her companions.

To establish itself as a direct sequel to Hooper's original film, Texas Chainsaw 3D actually begins with clips from its predecessor (converted to 3D for good measure) before continuing right where the story left off. But then the picture suddenly jumps to 2013, even though it retains characters who've only aged about twenty years over the past four decades. Heather should in fact be a 40-year-old woman, while the cops involved in the incident (not to mention the mayor) should be retired and dead. As for Leatherface, he should be at least 65 or 70 years old and barely able to carry a chainsaw, let alone chase his victims. Perhaps this story might have worked if it was set in the 1990s, but instead it's set in 2013 for no compelling reason, with police officers using their iPhones to do Skype calls while wandering through dangerous territory. And apparently Heather and her friends are the only young folks without iPhones, as they don't try to call for help while being stalked by Leatherface. How convenient.



Texas Chainsaw 3D is bone-headed beyond all belief, bouncing between the preposterous and the outright retarded. Heather and Leatherface eventually find out about their family connection, and suddenly befriend each other due to tenuous blood ties, even though Leatherface slaughtered all of Heather's mates and should be committed to a mental asylum. Even a law-abiding cop is willing to let Leatherface return to his dungeon where he can kill again. By the time Heather begins enabling her cousin, all sense of rationality and logic has dried up. The entire subplot regarding the police is awful, and the screenplay involves some of the most laughably idiotic police behaviour in recent memory. Worse, all of the Leatherface showdowns are moronic, particularly a detour into a carnival during which the crowd seem very casual despite Leatherface running through them holding a roaring death machine, rampaging towards Heather. Texas Chainsaw 3D wants to replicate the terror of the 1974 movie with its string of pursuits and showdowns, but the rampant stupidity is astonishing, providing a hurdle that's impossible to overcome.

Admittedly, there is some entertainment to be had throughout the picture's second act, as the pace picks up and folks start getting slaughtered in gory ways. There's plenty of running and hiding going on, and Luessenhop delivers a great deal of graphic violence as one would expect from a Texas Chainsaw movie (although, curiously, no nudity). Even the twangy photograph sound effect from the 1974 picture makes a comeback. The gore effects are reasonably effective, and the movie looks polished enough, with 3D photography used to enhance the experience. At least it was filmed and planned in three dimensions, but there's absolutely no convincing reason to watch this dreck with the glasses on. Unfortunately, the acting across the board is pretty poor as well. Daddario is a very standard-order horror heroine, while most everyone else is flat.



Texas Chainsaw 3D could be called a disappointment, but it's on the same wavelength as the other stinkers which have followed the original classic since its 1974 release, so having raised hopes in the first place would be foolish. The dialogue is awful and the plot contortions are monumentally idiotic, not to mention the filmmakers make the ill-advised decision to turn the nefarious Leatherface into a misunderstood anti-hero who just hunts down bad men. Seriously? It's unclear exactly what those behind Texas Chainsaw 3D were thinking while assembling this turkey, but it's clear that concepts like logic and quality were ignored. It's not scary or terrifying, and the only pulse-quickening moments are cheap jump-scares that make no impact. Just stick with the original.

4.2/10

0 comments,
Reply to this entry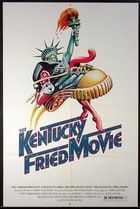 Posted : 1 week, 2 days ago on 29 November 2013 03:27 (A review of
The Kentucky Fried Movie
)
"The popcorn you are eating has been pissed in. Film at eleven."
Years before the ZAZ trio (David Zucker, Jim Abrahams, Jerry Zucker) hit the big time with their comedic hit
Airplane!
in 1980, the boys were complete unknowns in Hollywood, endeavouring to find
someone
to finance their zany sketch comedy movie. Eventually their tireless efforts paid off, and the result of their labours was
The Kentucky Fried Movie
, one of the first films to be directed by comedy legend John Landis, who went on to helm other classics like
Animal House
and
The Blues Brothers
. It would be impossible to produce something like
The Kentucky Fried Movie
in this day and age, as it revels in politically incorrect humour and is about as raunchy as it gets. The material is hilarious thanks to the script by the ZAZ gang, and Landis pitches the craziness at the right tone, making for hugely enjoyable viewing.

The Kentucky Fried Movie is an anthology of vignettes, each varying in length from ten seconds to thirty minutes. A large chunk of the movie is taken up by A Fistful of Yen, an uproarious parody of kung-fu movies, most notably taking the piss out of Bruce Lee's Enter the Dragon. It displays the type of brilliance that the ZAZ trio went on to exhibit in Airplane! and The Naked Gun!, with plenty of sight gags (a human alarm in the villain's lair) and general spoofing (an interrogation takes the form of a dating game). Landis brings the material to life with great comic flair, recreating the look and feel of old-school chopsocky flicks. There are plenty of other segments, including news reports, PSAs, trailers, and even a commercial for the JFK assassination board game. The Kentucky Fried Movie is stuffed with cameos, as well. George Lazenby, a former James Bond, features briefly, as does Donald Sutherland, while David Zucker himself also shows up a few times.

Since the ZAZ trio wanted to make their mark, they really went for it here, with no half-measures and absolutely no concern for political correctness. This is the type of flick which uses the N-word for a cheap laugh, and features graphic nudity and sex approaching NC-17 boundaries. The Kentucky Fried Movie barely got financed, so it's clear that the guys wanted to make it count. For crying out loud, there's even an infomercial on how deceased people can still be an active member of society, and there's a faux trailer for Catholic School Girls In Trouble which is full of bare boobs. The easily offended are advised to stay clear of the film, as it caters for the demographic who enjoy this type of crass humour. Of course, comedy is subjective, so not everyone will find this stuff amusing, but this reviewer laughed consistently. It's definitely worth at least checking the film out, especially if Airplane!, The Naked Gun! and Top Secret! are to your liking.



From a technical standpoint, The Kentucky Fried Movie is very raw, with so-so production values, a lack of polish and plenty of continuity errors, all of which are understandable given the minuscule budget. This rough disposition is all part of the charm, however. The Kentucky Fried Movie is an unabashedly juvenile exercise in comedy, and it is hit-and-miss, but when it hits...the resulting laughs are legendary. Plus, the lamer moments are forgivable due to the anarchic sense of merriment that pervades the entirety of the saga. It's obviously a cinematic effort by a bunch of inexperienced guys, which again is part of its goofy appeal, especially since there's a whiff of "let's throw everything we can at the screen and see what sticks" to everything that occurs.

8.0/10

2 comments,
Reply to this entry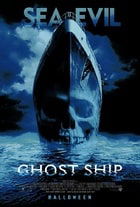 Posted : 1 week, 3 days ago on 28 November 2013 05:39 (A review of
Ghost Ship
)
"Congratulations. You found a boat. In the middle of the ocean, of all places."
Ghost Ship
is the very definition of "not too bad." To be sure, it's a heavily flawed film, marred by an over-reliance on clichés and a disappointing lack of genuinely chilling moments. It's essentially a haunted house film set aboard a derelict ocean liner, a premise that's so intriguing and brimming with potential that it's truly surprising we haven't seen it done more often. Horrors of this ilk more or less live and die by their sense of tension and ability to scare, and in this sense
Ghost Ship
falls short, with only a handful of ineffective "boo!" moments. Nevertheless, the film miraculously does manage to stay afloat, as it's entertaining and possesses solid production values. It certainly could have been a lot worse.

In the 1960s, Italian ocean liner the Antonia Graza goes missing during a seemingly routine cruise, leaving no trace of her whereabouts. Decades on, a team of salvage experts led by Captain Murphy (Gabriel Byrne) are approached by the mysterious Jack (Desmond Harrington), who has spotted an unknown vessel adrift in the Bering Sea. Jack agrees to give the team the ship's location in order for them to salvage it, asking for a cut of the payday in return. Setting out on their tugboat, the team stumble upon the Antonia Graza, finding her utterly dilapidated. Once they climb aboard the ship, ghostly apparitions begin to make their presence known, and crew members disappear.

The highlight of Ghost Ship, without a doubt, is its opening sequence. Beginning in 1962 on-board the Antonia Graza in its prime, dozens of passengers are on the dance floor, soaking in the pleasant atmosphere and music. After a suspenseful build-up, a length of metal cable shoots through all of the dancers, coming out the other side dripping with red. With the passengers bisected, their top halves separate from their bottom halves, and they slowly die on the ground. It's such a delightfully gory and convincingly-executed scene, and it's the only thing in Ghost Ship that approaches true horror. Also great is the production design, which turns the Antonia Graza into a spooky central location, convincingly portraying the four decades of rust and decay. No matter the movie's script flaws, it cannot be faulted from a visual standpoint, as it boasts terrific special effects which give life to the horrors of this story.



Unfortunately, most everything else is lacklustre. The actors apparently adored the original version of the script, but it was heavily rewritten without the actors' knowledge, and it was too late to back out once they saw the altered screenplay. It's easy to fathom why they were disappointed, as Ghost Ship in its current form is nothing more than a standard-order ghost tale. None of the characters are adequately developed, nor do they have any depth, giving the actors nothing to latch onto. Ironically, the most human character in the picture is actually the ghost of a little girl named Katie (Emily Browning). Her story is pretty heartbreaking, and there are nuances to her role which were ably handled by the young Browning. Also disappointing about Ghost Ship is that the big "scary" set-pieces aren't especially scary or spooky. Movies like this should send a chill down your spine and keep you on the edge of your seat, but Ghost Ship never achieves this, remaining middle-of-the-road for the most part. There are also some horrific soundtrack choices, with techno and hip hop music showing up for no discernible reason. Horror requires a deft touch, hence the inclusion of such music feels completely inappropriate.

Ghost Ship may have great set design and special effects, but it's short on suspense, mystery, logic and characterisation, not to mention genuine scares. It will keep you entertained for sure, as its taut runtime makes it easily digestible, but it's just that nobody will remember it a few hours after viewing. Ghost Ship is unremarkable junk food horror, and it had the potential to be far better.

5.2/10

1 comments,
Reply to this entry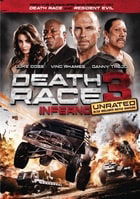 Posted : 1 week, 4 days ago on 27 November 2013 05:12 (A review of
Death Race 3: Inferno
)
"More cars, more cars... more death!"
Death Race: Inferno
is the third instalment in producer Paul W.S. Anderson's contemporary
Death Race
franchise, and it's set right after
Death Race 2
which was in fact a prequel to the original 2008 movie. Confused yet? While nobody will ever accuse
Death Race
or its prequel of being good movies, both were at least fun, maintaining a playful spirit and delivering all the carnage, cars, hot babes and big action scenes that a film called fucking
Death Race
should contain. But the charms of the franchise have utterly dried up with
Death Race: Inferno
, a follow-up so tedious and dull that it can't even reach the level of basic guilty pleasure. Even though the crew behind
Death Race 2
made their return here,
Inferno
is a total clunker, with below-par technical credits and horrendous writing showing the movie for what it is: a cheap straight-to-video diversion.

Set sometime after the events of Death Race 2, Carl Lucas (Luke Goss) is only one more win away from earning his freedom on the Death Race circuit. Better known to the public as Frankenstein, Lucas is a fan favourite with viewers, and his popularity makes the Death Race broadcasts all the more profitable. The empire is soon taken over by Niles York (Dougray Scott), who seeks to up the ante by taking Death Race to the deserts of South Africa. Along with navigator Katrina (Tanit Phoenix) and his pit crew (Danny Trejo, Fred Koehler), Frankenstein hits the South African race tracks, versing an array of opponents in heavily armed vehicles. Making matter worse, Niles is not about to let his popular star player win another race and simply walk free.

One of the most bothersome aspects of Inferno emerges early into the story: Carl's deformities are "cured" via a medical procedure, leaving him with a mildly scarred but otherwise perfectly pretty face. Budget constraints likely forbade an entire movie featuring Goss in extensive make-up, or maybe the idea was influenced by other factors, but it's a huge leap in logic from which the picture never recovers. Worse, Inferno runs a considerable 105 minutes as opposed to something more easily digestible, leading to leaden pacing. Unfortunately, the length isn't earned through compelling drama or meticulous character development. The story is just unnecessarily convoluted, lingering on details that don't matter in the long run, and neglecting details that actually matter in the grand scheme of things (it's unclear how Niles got control of the operation, since Vin Rhames' Weyland seems unwilling to let him get involved). Inferno also lacks the satire and goofy charm of its predecessors. Compounding all of this awfulness is the movie's disappointing cop-out of an ending, which more or less ruins the franchise.



Perhaps unsurprisingly, the dialogue in Tony Giglio's screenplay is tin-eared to extremes, with basically every line lifted out of The Action Genre Writer's Handbook. The actors don't help matters, clearly phoning in their performances for an easy paycheque. Goss is a total cardboard cut-out, while Trejo seems completely disinterested in the project and Rhames is barely awake. Scott is the only one who makes an effort, going for broke in an over-the-top, cheesy villainous role, and nailing the proper tone for this enterprise. Everyone else may as well be reading off cue cards - in fact, they probably were. It's particularly heartbreaking to see someone like Trejo being utterly wasted.

Death Race: Inferno walks and talks like a straight-to-video production; the score is intrusive and chintzy, the photography looks cheap (even though it was filmed with RED cameras), and the acting is rigid. Director Roel Reiné (12 Rounds: Reloaded, The Marine 2, The Scorpion King 3) was apparently working with a smaller budget than the sum allotted to the second movie, and Inferno's slipshod construction consequently reeks of cheap. The racing sequences are the bread and butter of this series, but Inferno fails to adequately deliver. While the cars themselves look nifty, the set-pieces are spoiled by rapid quick-cutting and herky jerky cinematography, to the extent that it's impossible to tell what's happening at any given moment, and it may give some viewers a seizure. We are not given the chance to properly watch the carnage, as the footage is cut to shreds, lessening the intensity of the action sequences. Due to this, it's actually hard to figure out which driver is in which car at any given time, completely taking you out of the movie. Composer Paul Haslinger handled both the previous movies, but he was replaced here by the far less skilful Trevor Morris, who apparently does not understand subtlety. It sounds like the music was sourced from a bunch of royalty-free sites and haphazardly applied to any given scene.



It should not be difficult to produce a successful Death Race movie, but Inferno founders anyway, making its forerunners look positively immaculate in comparison. These films are made to provide exciting thrills and a fun time, but Inferno is marred by dull storytelling and an almost total lack of coherent action sequences. It's a shame, too, as the past two movies were great companion pieces, and a home run of a trilogy capper could've made this franchise a keeper.

3.8/10

0 comments,
Reply to this entry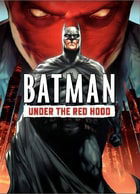 Posted : 1 week, 6 days ago on 26 November 2013 12:46 (A review of
Batman: Under the Red Hood
)
"I don't know what's worse, your grief or your antiquated sense of morality."
Superhero movies are not often perceived as sophisticated or thematically dense, particularly not low-budget productions which are usually seen as disposable entertainment.
Batman: Under the Red Hood
is a rare type of superhero outing, however, with an immense sense of style that's matched by a smart screenplay which offers more than just colourful action sequences. The eighth in the DCU Animated Original Movies line by Warner Premiere,
Under the Red Hood
is an adaptation of two comic book story arcs, denoting the first time that these storylines have been told on the screen in any form. Guided with a sure hand by director Brandon Vietti, the real strength of this production is the way it caters to all viewers, making this an enjoyable experience for both die-hard fans and DC newcomers. Even those with just a fleeting knowledge of Batman should be enraptured with
Under the Red Hood
, as it's easy to be caught up in the pacing, style, dialogue and narrative, making this one of the strongest additions to the DCU animated canon.

In Gotham City, a new threat has emerged in the form of the Red Hood (Jensen Ackles), a masked vigilante working to bring the city's crime lords to their knees. Not surprisingly, his antics attract the attention of Batman/Bruce Wayne (Bruce Greenwood), who sets out to discover the identity of the Red Hood. Occasionally aided by former Robin, Dick Grayson (Neil Patrick Harris), who now calls himself Nightwing, Batman also has to deal with the Joker (John DiMaggio), who has resurfaced with new plans to wreak havoc around Gotham. During his investigation, the Caped Crusader is forced to confront old demons, contemplating a failure in his past which resulted in the death of Jason Todd, who took up the Robin mantle after Grayson.

Most of Under the Red Hood is an adaptation of Judd Winick's comic Under the Hood, but it also contains pieces of A Death in the Family, which tells the complete story of Jason Todd's killing at the hands of the Joker. Winick actually wrote the screenplay here, tweaking his own comic for this adult-oriented animated feature which introduces a lot of fresh material in the Batman cinematic universe. Under the Red Hood thankfully does not get bogged down in the convoluted moralising of Christopher Nolan's Batman flicks, but it does introduce sizzling psychological complexity and thematic resonance. The tale dissects Batman, the Joker and several other characters, delving into the dissonant philosophies of these people and bestowing them with genuine depth. This all comes to a head in the unforgettable climax, which is one of the most riveting sequences in the entire Batman canon, animated or otherwise. Under the Red Hood does not waste a single frame, efficiently using its 75-minute runtime and never losing momentum. Added to this, it manages to fit so much into its short duration without giving us the feeling that the film is rushing through its plot points, which is a huge accomplishment. However, Nightwing inexplicably disappears in the second act, and as a result he feels like a wasted opportunity. Fortunately, this is about the only aspect of the narrative which fails to gel; for the rest, Under the Red Hood is a home run.



Even though Under the Red Hood concerns itself with inner conflict and character drama, it's first and foremost an action movie, and it most definitely delivers in this respect. Visually, this movie is a beauty, with superb battle sequences involving Batman, Nightwing and the Red Hood. The animators have outdone themselves, delivering fluid, unflinching fights which look spectacular. Vietti should take charge of more of these projects, as Under the Red Hood is perhaps the most stylish of all the DCU Animated Original Movies. The attention to pacing and rhythm is above average, not to mention the PG-13 rating allows for some dark content. Parents should take note of the rating - there are several on-screen deaths and a fair amount of violence, but it all fits in the context of this story. Admittedly, the animation still remains fairly basic, with impressive broad strokes but only minor detail, but it's not a big deal - the use of shadows as well as the brilliant framing and fluidity of the animation compensates for this, even if a higher budget might have facilitated a stronger motion picture.

As Batman, Bruce Greenwood is no Kevin Conroy, but he's definitely one of the best stars to have taken the role in recent years. He's a firm and charismatic Bruce Wayne, and a gruff (but not incomprehensibly gravelly) Batman. Moreover, Greenwood is committed to the role, delivering a performance that doesn't sound like he's simply reading off cue cards. But it's the casting of Jensen Ackles and Neil Patrick Harris which allows Under the Red Hood to soar. Ackles is excellent, bringing pathos and smarm to the role of the Red Hood. Likewise, Harris is an exceptional Nightwing, light-hearted and charismatic. Meanwhile, John DiMaggio also makes a positive impression as the Joker, coming close to reaching Mark Hamill levels of brilliance. Rounding out the main players is Jason Isaacs, who is strong despite limited screen-time as Ra's Al Ghul. It's a sublime cast all-round, with not a single weak performer among them.



Batman: Under the Red Hood stands as one of the best DC animated releases to date, second only to the epic two-part Batman: The Dark Knight Returns. It's an exceptional story that deserved to be told, and it's hard to imagine a better adaptation being produced anytime soon. And considering the restraints of the low-budget straight-to-video format, Under the Red Hood is a goddamn miracle.

8.5/10

0 comments,
Reply to this entry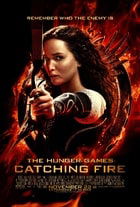 Posted : 2 weeks, 1 day ago on 23 November 2013 08:10 (A review of
The Hunger Games: Catching Fire
)
"The other victors. Because of her, they all pose a threat. Because of her, they all think they are invincible."
For those unfamiliar with Suzanne Collins'
Hunger Games
novels, 2012's
The Hunger Games
was a tough sell, cursed with nauseating shaky-cam cinematography, too much sluggish exposition and many similarities to the superior
Battle Royale
. But with a fresh creative team and a bigger budget, 2013's
The Hunger Games: Catching Fire
is a superior sequel, more refined and better realised in practically every aspect. More or less all the flaws of the original flick are eliminated here, and the narrative is far more fascinating and engaging, making this an easier sell for the uninitiated. With the groundwork laid,
Catching Fire
builds on the original film's foundation, expounding on relationships and taking the story to its next logical step, sparking to life what has the potential to become a truly remarkable series. It's simply a fine motion picture all-round, to the extent that it makes the original movie look worse than it actually is.

Catching Fire picks up where the previous movie left off, finding Katniss (Jennifer Lawrence) and Peeta (Josh Hutcherson) attempting to return to normality after becoming the first dual victors in Hunger Games history. But the win has serious repercussions, as it's perceived by some as an act of defiance, leading to rumblings of a rebellion developing in the Districts. Under orders from President Snow (Donald Sutherland), Katniss and Peeta are sent on a victory tour, forced to keep up the romantic façade that may or may not be false. With Snow worried that an uprising is imminent, newly appointed game-maker Plutarch (Philip Seymour Hoffman) spearheads a plan to bring about Katniss' demise: he organises another Hunger Games involving previous winners. With Katniss and Peeta chosen as tributes for the next competition, they are sent into another intense test of survival, battling against such opponents as the borderline psychotic Johanna (Jena Malone) and the pompous Finnick (Sam Claflin). The games quickly intensify, with Katniss forced to make alliances as Plutarch and Snow use every trick at their disposal in a bid to kill off the young revolutionary.

The first picture was spoiled by a strictly mediocre translation of the source novel, excluding some crucial details while adding too much leaden exposition in other areas. Catching Fire, on the other hand, was written by Simon Beaufoy and Michael Arndt, both of whom have won Oscars for their efforts on acclaimed motion pictures (Beaufoy wrote Slumdog Millionaire, Arndt wrote Little Miss Sunshine and Toy Story 3). Thus, part deux is more polished in the script department, with a better attention to detail. (Hovercrafts are used to pick up the bodies of the fallen during the games, a fact that the original movie ignored but Catching Fire makes clear.) It helps that the narrative is better-structured as well. There's more going on in Catching Fire than just the games, concentrating on the repercussions of Katniss' dual win with Peeta, and detailing the uprising. It's riveting stuff, and it all comes to a head for a finale that had me on the edge of my seat. It closes on a cliffhanger of sorts, building anticipation for the next movie that I am honestly looking forward to. The narrative goes in unexpected directions, subverting expectations with clever twists and turns (providing you haven't read the books). Moreover, the material gains full traction on-screen; Catching Fire is often gripping viewing.



Since the first movie was such a gamble, the filmmakers clearly did not have the proper money or resources at their disposal to fully realise the project's potential. But Catching Fire was produced for a more generous sum, and it shows, making for a far smoother experience. Gary Ross is not a bad director, but he struggled with the 2012 picture, creating an overlong, messy experience marred by some of the worst cinematography this side of Transformers. With no more shaky-cam, new director Francis Lawrence achieves an aesthetic that the franchise has needed since the beginning, devising a steady routine of smooth wide and medium shots, resulting in action set-pieces that are both coherent and exciting. Lawrence additionally creates a grittier experience, showing that games combatants are dehydrated and exhausted, and introducing new threats (including a poisonous mist) that are truly nail-biting. Admittedly, Catching Fire does lose steam a few times, but the games are more captivating here than before, and the movie goes down surprisingly easily in spite of its gargantuan 140-minute runtime.

Catching Fire is further bolstered by the ensemble cast. It's the supporting players who truly shine here, with new additions adding a great deal of colour to the proceedings. Out of the newcomers, the most notable is Jena Malone, who's introduced while taking her clothes off and goes on to steal every single scene in which she appears. Malone's character of Johanna has the most spunk of all the characters, and the actress ran with it, delivering the most memorable performance in the cast. Also notable is Sam Claflin, who's ostensibly established as the trademark arrogant asshole but is soon bestowed with genuine depth, developing into one of the real heroes of the movie. It's a great surprise, and Claflin sells it like a champ. But perhaps the most significant new addition is Hoffman, a superlative performer who nails the role of Plutarch, providing suitable gravitas. Contributing further flavour are returning actors Stanley Tucci and Toby Jones, who host the titular games with enjoyable panache and flamboyance.



The other returning actors are for the most part solid as well, the standout being Woody Harrelson who continues to have a total ball in the role of Haymitch, while Elizabeth Banks remains an energetic chaperone. It's such a large and impressive cast that the main players look somewhat uninteresting in comparison. Jennifer Lawrence is again great as the passionate Katniss, but Hutcherson and Hemsworth make little impact as Peeta and Gale (respectively). In fairness, the roles are very standard-order and flat, but the actors do very little to bring them to life, coming across as proverbial pretty-boys. Rounding out the cast is a frightening Sutherland, and Lenny Kravitz who's eminently appealing as Katniss' fashion designer.

The best compliment which can be awarded to The Hunger Games: Catching Fire is that it made a convert out of this reviewer. It's not just good but great, displaying cinematic maturity and far more respect for its audience than most of this year's summer blockbusters, and it can be enjoyed by casual movie-goers as much as the established fans. Indeed, even those who aren't interested in the saga as a whole will be enthralled due to the competent filmmaking and top-flight storytelling, achieving the type of greatness that Twilight can only dream of. It's an action-adventure with heart and intelligence, and it's easy to overlook the picture's minor flaws.

8.2/10

0 comments,
Reply to this entry