"Our lives were never ours, they belong to Snow and our deaths do too. But if you kill him, Katniss, all those deaths, they mean something."
2015's The Hunger Games: Mockingjay - Part 2 confirms that the final novel in the trilogy did not need to be split into two movies. The first two Hunger Games films were long, to be sure, but managed to maintain momentum, even if the first picture in particular is an overly flawed piece of work. However, 2014's Mockingjay - Part 1 was a tedious, one-note slog, though it did at least seem to be setting up a grand finale to properly close the door on this lucrative franchise. Alas, Mockingjay - Part 2 is almost as interminable as its immediate predecessor, robbing the once-promising series of a rousing dénouement. Even under the eye of Catching Fire helmer Francis Lawrence, Part 2 is flat-out dull, incorporating every last corner of the source material to pad out the runtime to 140 godforsaken minutes without paying any mind to critical cinematic concepts like pacing or structure. Frankly, I had more fun watching the final Twilight movie.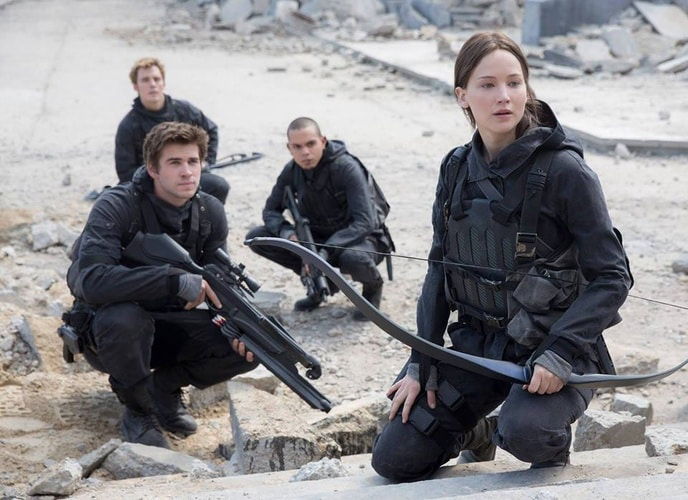 Picking up right after where Part 1 ended, Peeta (Josh Hutcherson) has been brainwashed after his stay in the Capitol, conditioned to perceive powerful resistance figure Katniss Everdeen (Jennifer Lawrence) as an enemy. Seeing Peeta in his severely tortured state infuriates Katniss, who becomes more determined to fight her way into the Capitol and assassinate President Snow (Donald Sutherland) to end his murderous reign for good. Although President Alma Coin (Julianne Moore) wishes for Katniss to remain away from the fighting to keep safe, she defies Coin's orders, pushing for her unit to infiltrate the Capitol. Joining Katniss is Gale (Liam Hemsworth) and Finnick (Sam Claflin), while Coin also sends Peeta purely for propaganda reasons. Snow is prepared for Katniss, however, with his soldiers setting numerous booby traps.
Character and story development afforded by a lengthy runtime is welcome under normal circumstances, but both Mockingjay movies are completely shallow, with poor dialogue and very little in the way of worthwhile story development. It's a pure slog, a depressing and dour motion picture experience in search of a spark to bring it to life. These movies may cater to the young adult crowd, but it's dangerous comparing the subpar Mockingjay - Part 2 to a proper sci-fi film like Children of Men. And hey, the Hobbit trilogy is frequently criticised for its length, but at least those movies are fun. The Hobbit: The Battle of the Five Armies had little in the way of story material, thus it was almost wall-to-wall action to compensate, and it worked. On the other hand, Mockingjay - Part 2 is extremely thin, but is under some misplaced pretense of being a serious sci-fi drama, serving up such a small amount of action that it barely registers. And it fails. It's not even unintentionally funny or goofy; it's a vapid void of joylessness.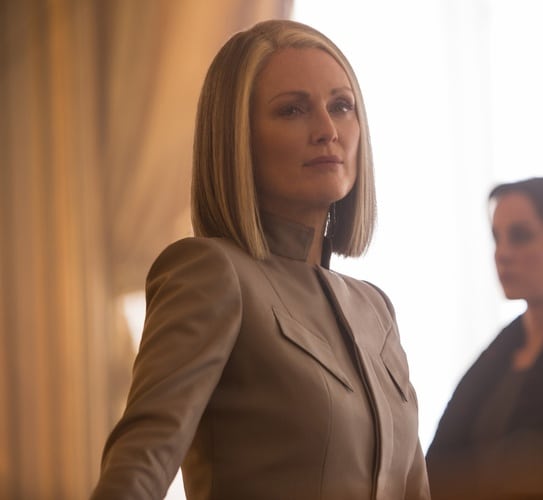 Part 1 spent far too long waiting for events to happen, paving the way for what should've been an epic, fast-paced war movie. Instead, Part 2 is talky to extremes, with large portions of the movie spent in dimly-lit abandoned buildings as the characters endlessly talk about their feelings and monitor news broadcasts. The majority of the dialogue-heavy scenes drag on far beyond their logical closure point, and it doesn't help that the characters rarely say anything overly interesting or insightful. The movie keeps telling us that fighting is happening, but it mostly happens off-screen, which severely limits the sense of scope. Director Lawrence is never able to conjure up any momentum, leaving the effort feeling fatigued when it should be blistering and enthralling. Even the ending is an absolute dud, with a good fifteen-minutes of Katnip staring at the wall and yelling at a cat before the credits finally begin to roll, at long last signifying the end of this franchise. Remember how everybody complained about the extended epilogue to Lord of the Rings? It's a hundred times worse than that. Even the ending itself feels oddly anticlimactic, closing with a resounding whimper.
Apparently, many of the flaws inherent in the two-part Mockingjay adaptation stem from the novel, which was unenthusiastically received. But this is no excuse for poor filmmaking. You can make a great movie out of anything - who the fuck expected Guardians of the Galaxy to be the masterpiece that it is? - but sometimes, in order to achieve that, you need to rip out the guts of the source material and create a standalone cinematic adaptation, rather than a slavish page-to-screen translation which doesn't even try to rectify the flaws of the source. Francis Lawrence and the writers should be challenging the material to create big-screen excitement, but instead the film labours through relentless banality.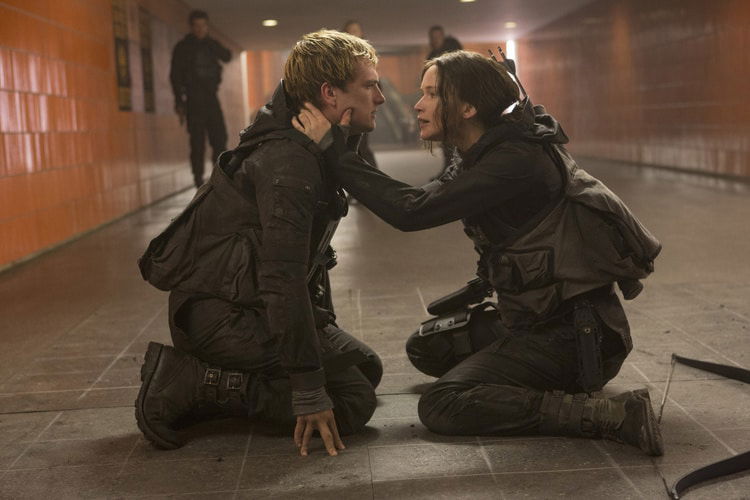 The mind boggles when pondering just how the budget soared to as high as $160 million. 90% of the funds must have gone to the actors, because the majority of the movie takes place in drab buildings and tunnels, with no eye-catching sets or special effects shots. Photography is just as dull as it was in Mockingjay - Part 1, with the visuals often looking too dark and muddy. It was a mistake for this series to transition from celluloid to digital photography; whereas Catching Fire looks cinematic as a result of shooting on 35mm film, both parts of Mockingjay look cheap in comparison. The actors do what they can, but are ultimately unable to enliven the material. This is Philip Seymour Hoffman's final screen appearance, though his death was clearly more problematic than the filmmakers wanted to admit, as he's barely in the movie, and a climactic speech from Hoffman's Plutarch is delivered through a letter read by Haymitch (Woody Harrelson). One supposes there isn't much they could do, but it's nevertheless jarring.
Action scenes are lifeless and lacking in thrills, especially a major set-piece in a tunnel involving creatures presumably stolen from a Guillermo del Toro movie, which makes minimal sense and is often confusing to watch. Also, where did these sewer mutants come from? Worse, owing to the PG-13 rating, the entire movie feels detrimentally bloodless and sanitised. Lawrence attempts to stage scenes which show the horrors of war, but the impact is seriously diminished by the need to stick to the commercially-friendly rating. One character presumably has his legs blown off, yet he has no visible injuries and there is not a drop of blood. A bomb attack on civilians is also staged, which should have resulted in bloody corpses and missing limbs, but the victims instead look to be having a nap.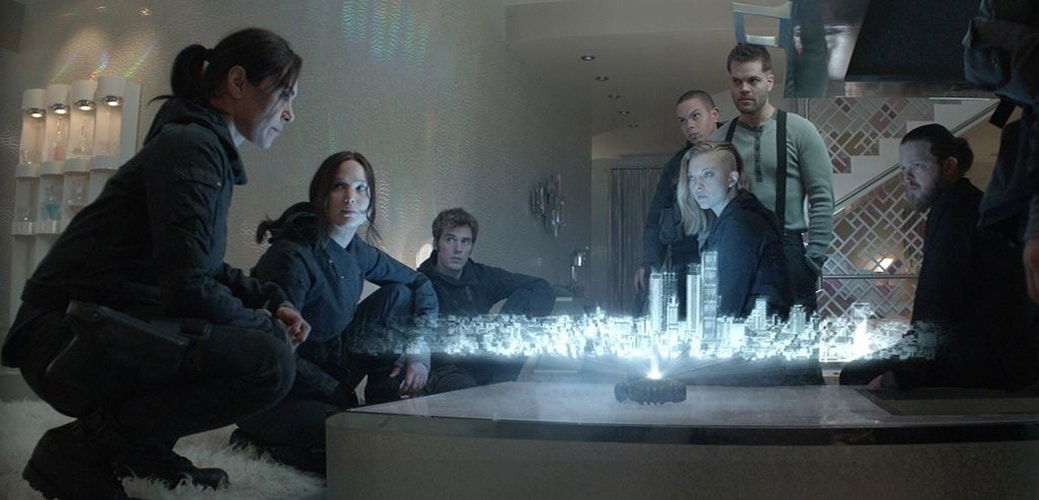 Although it would be unfair to say that Mockingjay - Part 2 is aggressively terrible, it is a lifeless piece of work and it's just disappointing that, at the end of this franchise, two of the four movies in the series are below-par, and only one of them is genuinely good. Whereas masterful film franchises like Lord of the Rings leave you feeling rewarded, The Hunger Games feels like a chore as a whole, and I am seriously relieved that it's all over. You know what? I give up. Catching Fire was a good movie, but it's time to get rid of my Blu-ray copy and forget this series ever existed. For shame.
4.3/10